DISINFORMATION ABOUT PRESIDENT TRUMP BEING SPREAD BY COUP PLOTTERS WHO PUSHED FALSE NARRATIVE THAT 'TRUMP WORKS FOR THEM' [TOTAL BULLSHIT]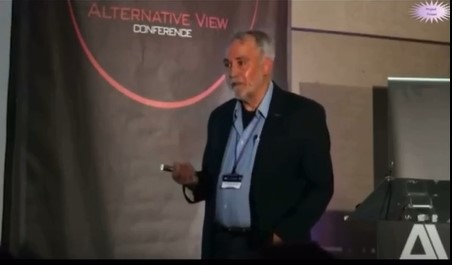 by Pentagon Pedophile Task Force on July 22, 2022 – USA
The following was posted on the GAB account of Timothy Charles Holmseth, today.
~begin~
DISINFORMATION ABOUT PRESIDENT TRUMP BEING SPREAD BY COUP PLOTTERS WHO PUSHED FALSE NARRATIVE THAT 'TRUMP WORKS FOR THEM' [TOTAL BULLSHIT]
by Timothy Charles Holmseth – War Correspondent – on July 22, 2022, at 11:40 A.M. – USA
There is a video circulating from several years ago featuring 911 Whistleblower Field W. McConnell giving a presentation. McConnell tells his audience, "Whether you love or hate Trump, just keep in mind, he's an actor and it's a temporary act he won't be there forever".
The assertion that Trump is a mere actor is patently FALSE.
The false narrative parroted by McConnell likely came from coup plotter General Michael Flynn, fake JFK Jr. character Juan O'Savin, David Lester Straight, Lin Wood, Navy SEALS, and others.
The motive of the coup plotters was to prepare the way for either Michael Flynn or Ron DeSantis to be moved into the Presidency.
Make NO MISTAKE! Trump does NOT answer to those LOSERS. Their little bitch asses answer to him.
President Trump was duly elected by We The People and out-performed every President in U.S. history.
Trump kicks ASS!
Those losers (Flynn, O'Savin, Straight, Wood, the Navy SEALS, etc.) are pathetic little freaks who are all going to prison to await their Treason trials.
Believe in me I'm with the High Command
~end~
WATCH VIDEO – – – VIDEO CIRCULATING: COUP PLOTTERS AGAINST TRUMP USED 911 WHITSLEBLOWER FIELD W. MCCONNELL IN PLOT (bitchute.com)
About Author