EXCLUSIVE! NAVY ADMIRAL'S MESSAGE REVEALS TIMELINE OF GEN. MARK MILLEY'S AND GENERAL MICHAEL FLYNN'S COUP AGAINST PRESIDENT TRUMP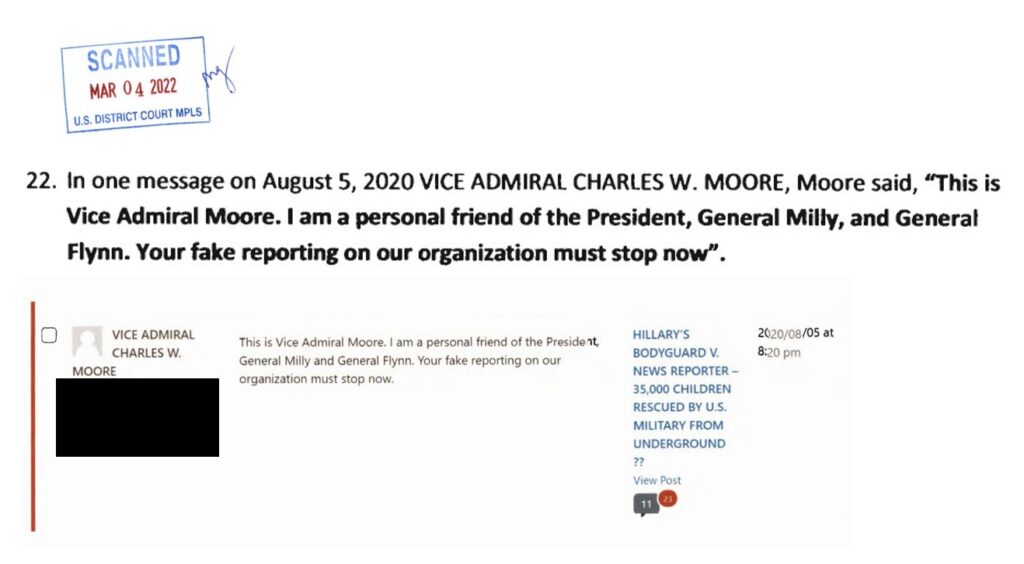 by Pentagon Pedophile Task Force on August 9, 2022 – USA
The following was posted on the GAB account of Timothy Charles Holmseth, today.
~begin~
EXCLUSIVE! NAVY ADMIRAL'S MESSAGE REVEALS TIMELINE OF GEN. MARK MILLEY'S AND GENERAL MICHAEL FLYNN'S COUP AGAINST PRESIDENT TRUMP
by Timothy Charles Holmseth – War Correspondent – on August 9, 2022 – USA
In June 2020 President Trump walked across Lafyette Square with Gen. Mark Milley, AG Bill Bar, and others in a highly publicized event.
The Washinton Times is now reporting that Gen. Milley drafted a scathing resignation letter regarding the incident. It's now reported Joint Chiefs Chairman Milley didn't send the letter but rather, decided to instead 'fight from inside'
Here is what they did.
On August 5, 2020, Vice Admiral Charles W. Moore sent a message to investigative journalist Timothy Charles Holmseth. "This is Vice Admiral Moore. I am a personal friend of the President, General Milly and General Flynn. Your fake reporting on our organization must stop now," Moore said.
Holmseth, and Minnesota judge Randi Lynn Erickson received a flurry of messages from Navy SEALS and former federal agents coming from the same account warning of their impending kidnap, torture, rape, and murder (and their kids).
In this same time window, Attorney Lin Wood was setting up a command post at his recently purchased Tomotley Plantation in South Carolina with a group of Navy SEALS including Jeff Wobig, David Hancock, and others.
On November 2, 2020, Christopher E. Hallett, E-Clause LLC, filed documents in federal court (Florida) regarding NATIONAL SECURITY (e.g., COVID tracking codes and international human trafficking). On November 15, 2020, Hallett was assassinated in his home. ALL of the files VANISHED. However, Hallett sent a copy of the receipt to Randi Erickson. It's now in the U.S. Court – Minnesota and in the possession of FL Gov. Ron DeSantis.
On Thanksgiving 2020 Gen. Flynn, Sidney Powell, Patrick Byrne, and others were plotting a coup at Tomotley.
Shortly before January 6, 2021, self-professed Trump Commissioner and U.S. Secret Service agent David Lester Straight told Timothy Holmseth he was meeting Lin Wood in DC on January 6 and was going to give Wood a copy of Holmseth's book. Straight said he was going to indict members of Congress and Pence. He was going to swear-in a crowd, arrest Congress, try them, and "hang them". In 2019 Straight told Holmseth he viewed videos of Pence raping a little boy.
On January 4, 2021 Wood tweeted Holmseth's MEMO to AG Sessions that warned Trump about Pence and a child trafficking operation through the Ukrainian Embassy in DC with a CIA-FBI agent using the alias, John Regan. Shortly after the tweet, Wood was contacted by a Navy SEAL who was angry about Wood mentioning Holmseth's name. Wood said he received Holmseth's MEMO from a trusted friend.
Straight told Erickson and Holmseth the name of a Navy SEAL he believed trained Hallett's killer to shoot the gun.
The SEAL is directly connected to Wood.
Believe in me I'm with the High Command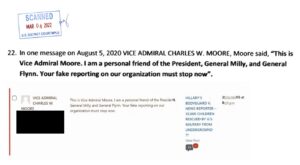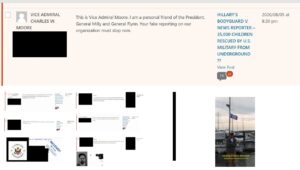 ~end~
About Author