FACEBOOK removing URL's from child trafficking stories by TIMOTHY CHARLES HOLMSETH REPORTS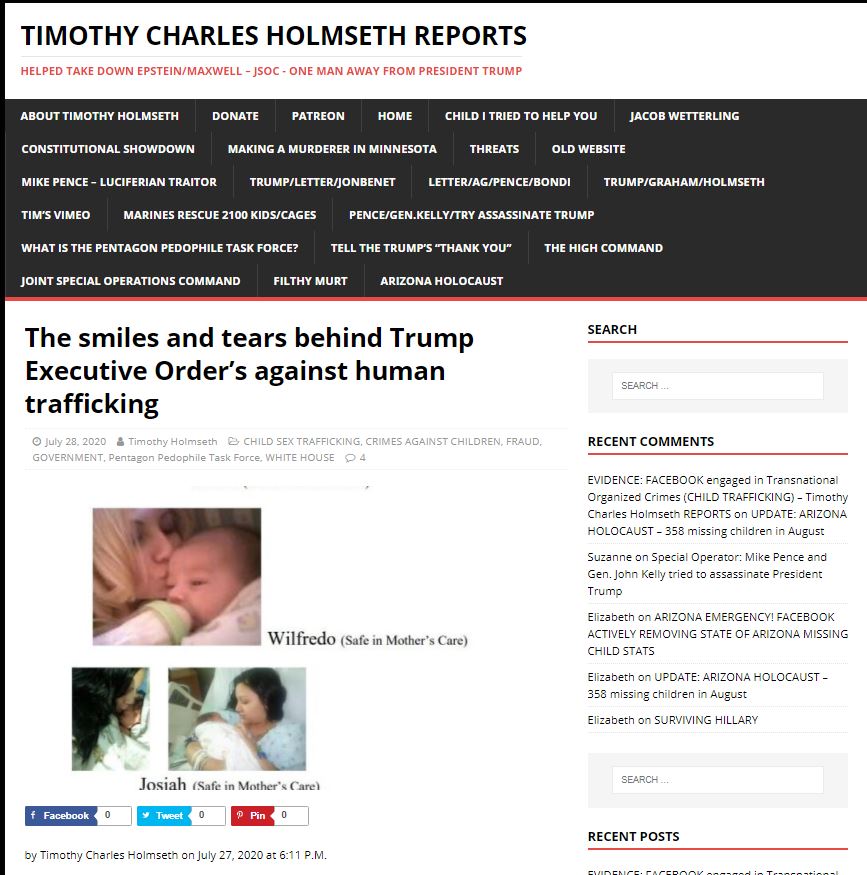 by Lisa C. Melbourne on August 28, 2020 at 11:35 A.M.
The following was received by Timothy Charles Holmseth REPORTS.
"My mother and I posted the article that you wrote about my case three days after we found out that you wrote it and it was posted for a while but Facebook took it down and then I just try to post tonight the article again and this is what comes up no one on Facebook can post the article no one can comment and add the article nothing. I had to take screenshots of the article but I think it's only a matter of time before Facebook scrubs that off of my timeline. My Facebook is being watched and is being attacked and they are literally silencing my voice and my case," Sara Ybarra Johnson said.