FAKE BIDEN ARREST COMING! COUP PLOTTERS FILMED FAKE PROPAGANDA VIDEO AT FAKE U.S. MILITARY TRIBUNAL IN WASHINGTON DC WHERE PORN ACTRESS TESTIFIED "JOE BIDEN" SEX TRAFFICKED HER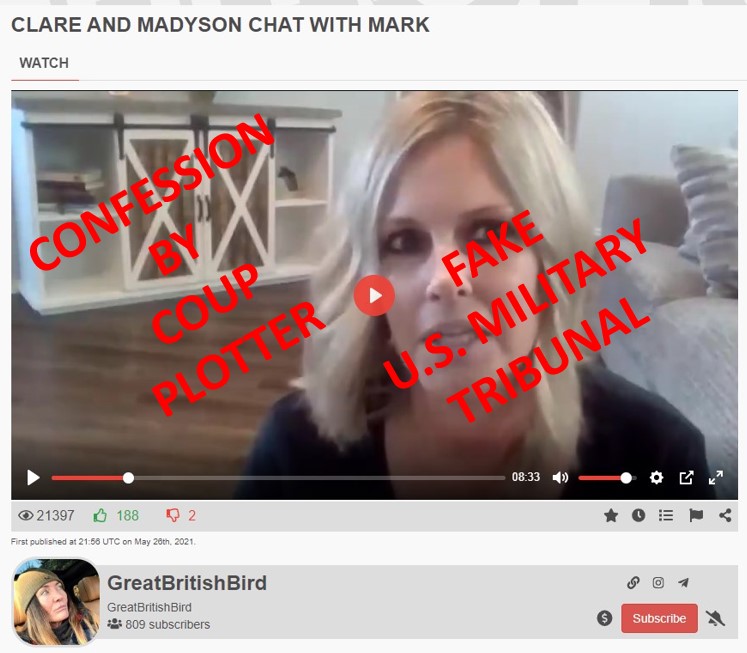 by Pentagon Pedophile Task Force on July 21, 2022 – USA
The following was posted on the GAB account of Timothy Charles Holmseth, today.
~begin~
FAKE BIDEN ARREST COMING!
COUP PLOTTERS FILMED FAKE PROPAGANDA VIDEO AT FAKE U.S. MILITARY TRIBUNAL IN WASHINGTON DC WHERE PORN ACTRESS TESTIFIED "JOE BIDEN" SEX TRAFFICKED HER
by Timothy Charles Holmseth – War Correspondent – on July 21, 2022, at 10:34 A.M. – USA
Evidence shows there is a criminal conspiracy underway to stage the fake arrest of Joe Biden.
The perceived arrest is designed to harness all the energy created by the American People's hatred for Biden, and thrust those who 'arrest' Biden into power.
I am investigating facts and evidence that shows how key figures in a coup against President Donald J. Trump, solicited and obtained actors and actresses to play roles in films that, when they were broadcast to the American Public, would advance a mass deception that would cause the Public to believe there existed a state of affairs in the United States that did not actually exist.
There is a adult film actress (porn actress) using the name "Madyson Marquette" who has publicly stated on many, many occasions that she was "subpoenaed" via her "attorney" by the "military" and traveled to "Washington DC" where she "testified" at "Tribunals" over a hundred times against high-profile people including "Joe Biden".
"Madyson Marquette" claims she was sex trafficked by Joe Biden.
Evidence shows "Madyson Marquette" openly admits the Defendant/Accused whom she said was sitting in the room (best described as a movie set) during the Tribunal in DC is NOT really "Joe Biden".
Evidence shows "Madyson Marquette" is a player in a larger operation and criminal conspiracy involving members of the U.S. Military and federal agencies who devised and launched a PSYOP called "Q". The PSYOP was designed to hijack and siphon the massively positive energy created by President Donald J. Trump, whereby they would, at the key moment, turn on Trump and move their man (e.g., Gen. Michael Flynn, Ron DeSantis) into the Presidency.
Evidence shows the Telegram channel MADYSON MARQUETTE HER NEWS is promoting she is a "State National" connected to David Lester Straight, Bonnie Straight, and others. It's part of the overall PSYOP being used to advance the human/child trafficking arm of the operation through their Republic of Texas (United Nations affiliate) Embassy in Keene, Texas.
David Straight is a coup plotter who told me (during a taped call) he planned to meet Attorney Lin Wood in DC on January 6, 2021 where David Straight swore-in a crowd, indicted and served Congress and VP Mike Pence, and said they planned to hold trial and then "hang them".
David Straight admits he was involved in the trafficking of 2,500 children in California where they were held and tortured in cages. David Straight explained how the closed China Lake military base could be used for torture, trafficking, and crimes against humanity.
Straight possesses evidence of INFANT RAPE and Bitcoin payments through the Clinton Foundation.
Believe in me I'm with the High Command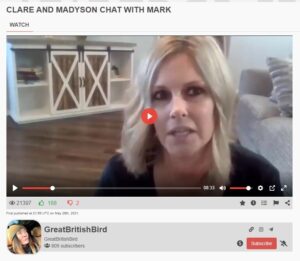 ~end~
About Author