FBI ALERTED: JOURNALISTS BELIEVES FBI OPERATIVE WILLIAM K. MURTAUGH CLAIMED HE KIDNAPPED JOURNALIST'S GRANDCHILD AND WAS HOLDING CHILD HOSTAGE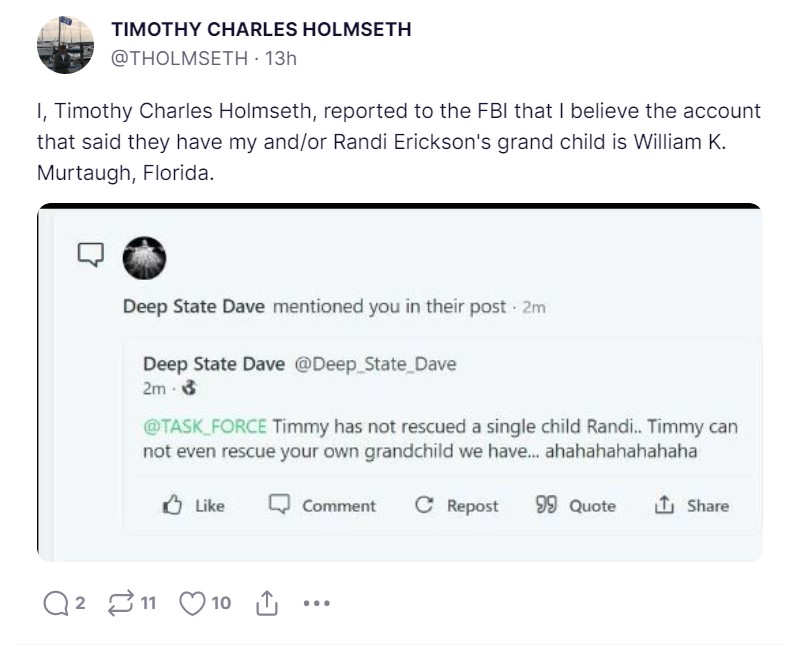 by Pentagon Pedophile Task Force on October 18, 2022 – USA
Is the FBI protecting a psychopath?
On October 8, 2022, Timothy Charles Holmseth contacted the FBI regarding a suspicious pornographic image that was transmitted to former Minnesota judge Randi Lynn Erickson by a kidnapper, rapist, and sexual torturer from Ohio named Alexandria Goddard.
In Holmseth's letter to both state and federal authorities, he alerted the FBI and U.S. Marshals to a social media account that was threatening his life and publishing photos of beheaded humans etc. Holmseth specifically named William K. Murtaugh, Apopka, Florida, as the man he believes is operating the account located on GAB social called @DeepStateDave
Yesterday, Holmseth published an image on TRUTH SOCIAL that showed a claim, which he believes was made by Murtaugh, that @DeepStateDave had kidnapped and was holding Holmseth's (and/or Randi Erickson's) grandchild hostage.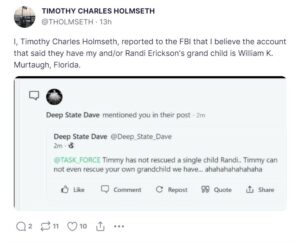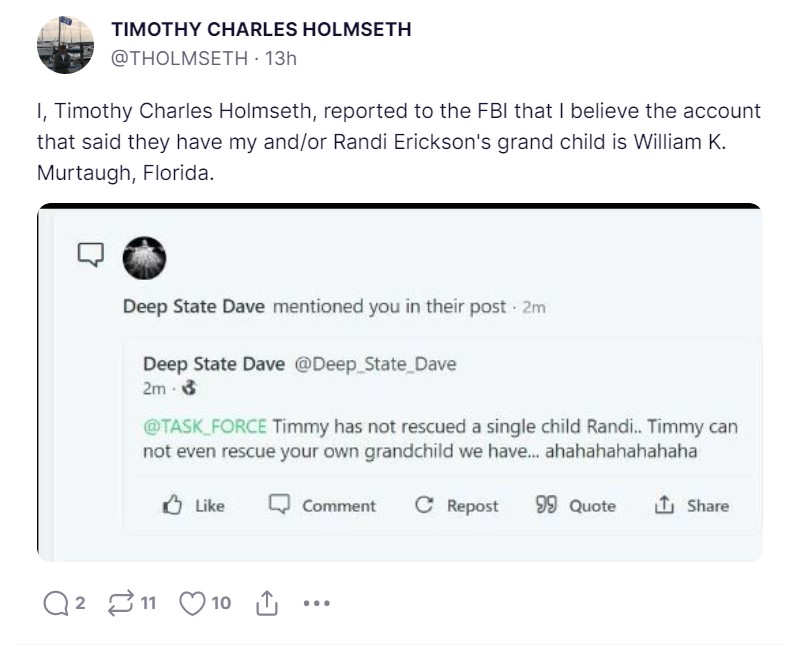 About Author