FBI IMPERSONATOR WILLIAM K. MURATUGH IS ACTIVELY ATTEMPTING TO FAKE HIS OWN DISAPPEARANCE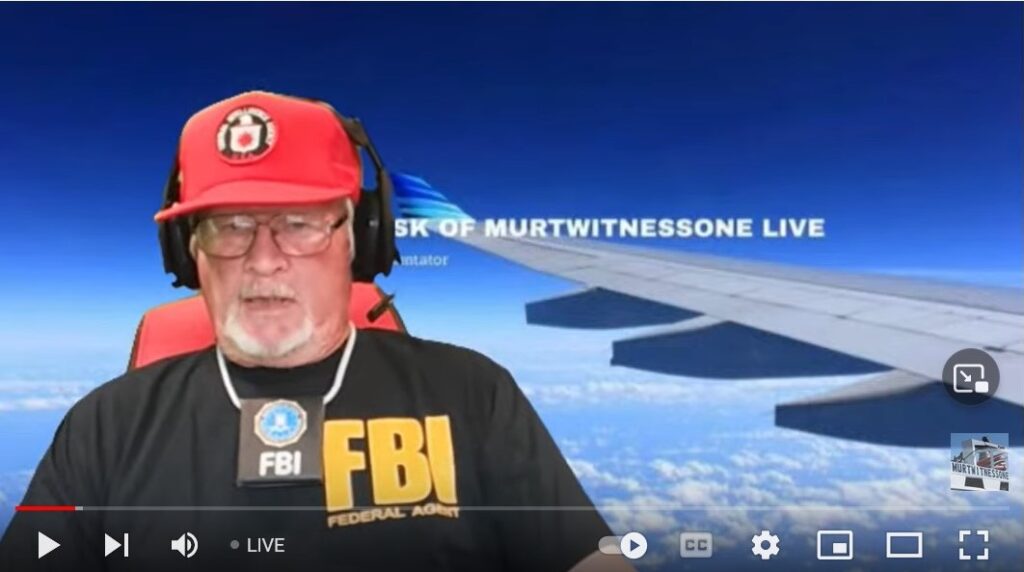 Pentagon Pedophile Task Force on October 7, 2022 – USA
William K. Murtaugh, an alleged serial killer and child rapist from Apopka, Florida, who has been meeting with the Minneapolis FBI, and then appearing on his You Tube news show wearing FBI (and CIA) logos, is now attempting to fake his own disappearance and/or create the appearance he has been kidnapped or worse.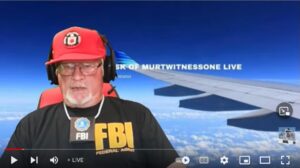 In a series of videos produced by Murtaugh, he has attempted to build a narrative that he is a target of some kind. Posts on Twitter show Murtaugh is suggesting somebody else is posting on his social media. VIDEOS BELOW ARTICLE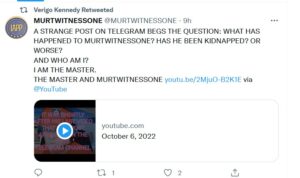 Murtaugh became paranoid and started acting out after Timothy Charles Holmseth REPORTS released a never-before-heard audio of a telephone call recorded of Shannon Mutter Tanis, the only adult witness at the murder scene of Congressional Auditor Christopher E. Hallett.
Ironically, Murtaugh was the first to report that Florida law enforcement had never heard the recording before (which may exonerate accused murderer Neely Petrie Blanchard who appears to have been framed). Timothy Charles Holmseth REPORTS also published a never-before-seen document that showed Blanchard and Hallett were together only hours before the murder, as Hallett notarized Blanchard's signature, and the two friends prepared to file court documents – casting very serious doubt that she (Blanchard) murdered Hallett in a pre-meditated plot.
Evidence shows Murtaugh is involved in violations of the Racketeer Influenced Corrupt Organizations Act (RICO) and the HOBBS ACT and is tangled up in the case of Alexandria Goddard, Ohio, who texted a photo of a 'small' vagina (that may be a young corpse) to former Minnesota judge Randi Lynn Erickson.
Murtaugh has also become the subject of increased public scrutiny due to the fact that he is an identical match for the sketch of former FBI informant and serial killer Whitey Bulger that was released by the U.S. Marshals.