Federal lawsuit in Minnesota naming Clinton Foundation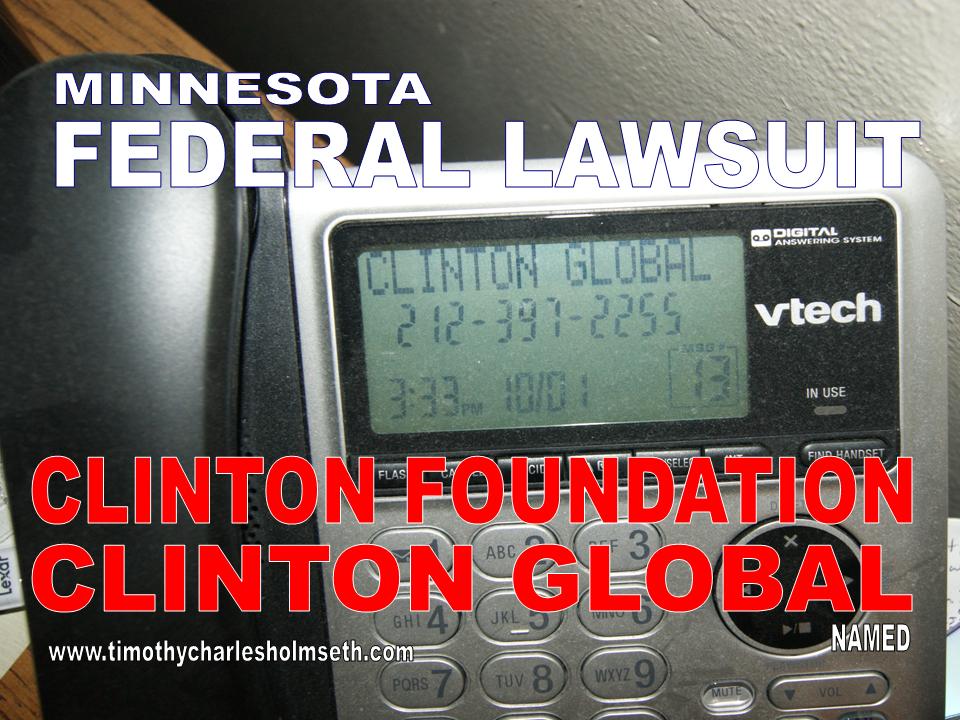 by Timothy Charles Holmseth on December 28, 2018 at 7:20 P.M. CST
On August 30, 2018 Timothy Charles Holmseth, 50, East Grand Forks, Minnesota, advised the Polk County Court in Minnesota's 9th Judicial District of his intention to file a 42 U.S.C.A. 1983 (Deprivation of Rights) lawsuit.
Holmseth advised Honorable Tamara Yon, that acting on advise and direction of his trial attorney Steven S. Biss, he was advising the Court of their intent to file the federal lawsuit.
Holmseth's lawsuit will include proof of conspiracy between government officials and private entities including agents of Clinton Foundation/Clinton Global.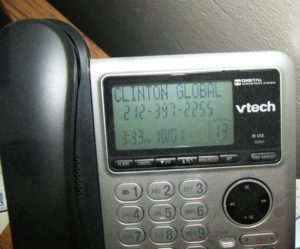 Conspirators are located across the United States in, but not limited to, Minnesota, Indiana, and Florida.
The Deprivation of Rights suit will prove government officials, being both elected and/or appointed, and having acted in both official and individual capacity, and, having met and/or conferred, developed and executed an illegal plan to violate the Constitutional rights of Holmseth.
Facts will show the conspiracy was motivated, in part, by the co-conspirator's need and/or desire to conceal the facts, circumstances, and identity of operatives of an international child sex trafficking operation that Holmseth uncovered as a journalist.
Select elements, facts, and circumstances that support the federal lawsuit are already part of a State of Minnesota court file in Polk County, Minnesota. On October 23, 2018 Holmseth filed a Motion to disqualify the prosecutor, Ronald I. Galstad, and appoint a special prosecutor. The Motion lays out serious crimes and misconduct by Galstad that includes Galstad conspiring to protect child pornographers and baby sellers from prosecution.
About Author