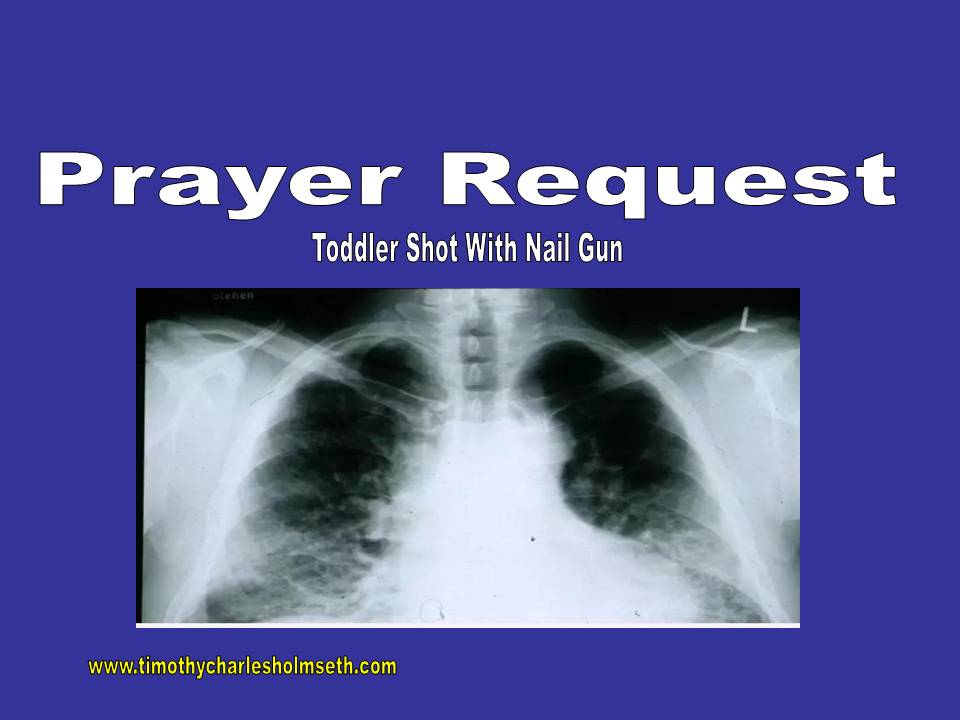 by Timothy Charles Holmseth on December 30, 2018 at 12:01 A.M. CST
I received a request to advance a prayer request for a toddler that shot himself with a nail gun and is intensive care.
Hey, can you help me get a prayer chain going for Michael Bass's little boy named Dakota Miller. He's only an 18 mo old baby! He got a hold of a nail gun.. They had to life flight him. He shot him self and he's on life support. Forward this to everyone you can please! It's really appreciated. This is for a friend. Thank you.
Perhaps we can pray for this child and then add to the prayer every child held in slavery by the Luciferian pedophiles and pedovores.