Florida man launches "OPERATION CHAOS" – claims project being coordinated with FBI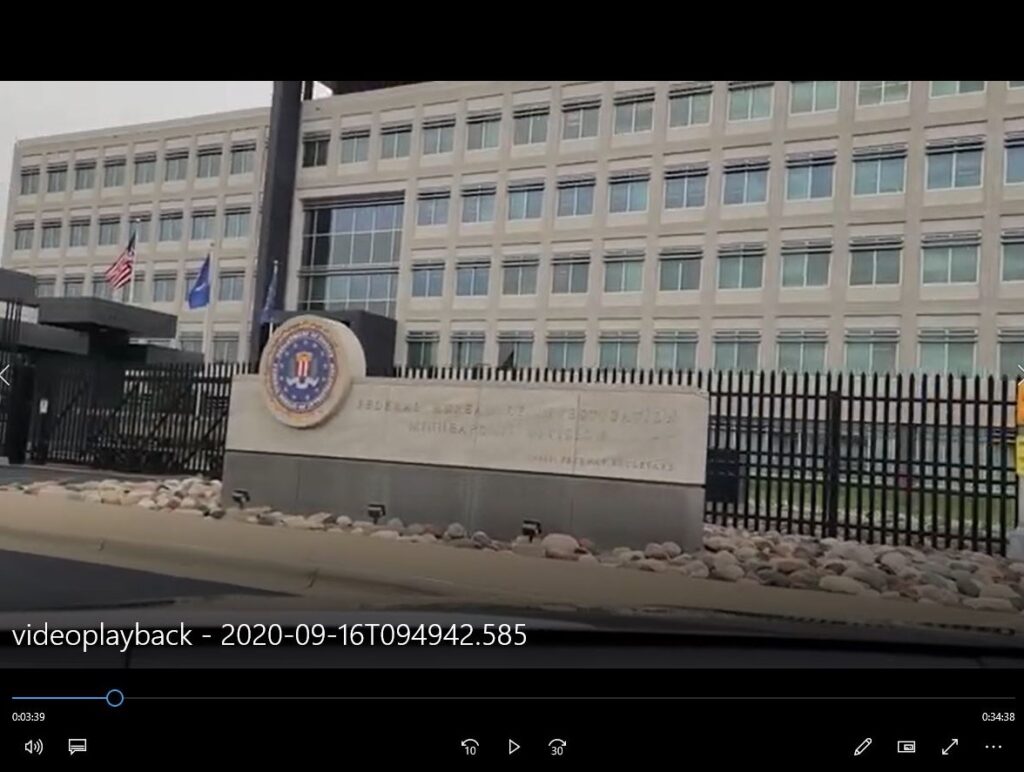 by Pentagon Pedophile Task Force on September 24, 2020 at 5:47 P.M.
There is presently an organized paramilitary domestic terror group operating inside the United States that has launched what they call "OPERATION CHAOS".
It's all playing out for the public to see.
The Florida man who once made the news for claiming to know the identity of missing Florida child Trenton Duckett's abductor, and then, purchased a news van utility truck to literally follow investigators in the Casey Anthony murder investigation around town, now says he is coordinating what he calls "OPERATION CHAOS" with the FBI.
However…
Evidence appears to shows the front-man for the operation may be distorting his claimed relationship with the FBI.
William K. Murtaugh, 69, Apopka, Florida, is no stranger to cringeworthy public attention which often involves sexually abused and murdered children.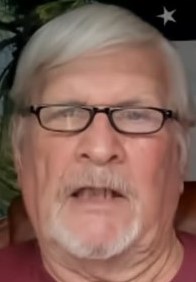 In 2008, Florida news in Orlando reported Murtaugh, a retired trucker, apologized for the "stunt" he pulled in the Duckett investigation and claimed it was an amateur attempt to "crack that case".
Most recently – Murtaugh began publishing "OPERATION CHAOS" videos on a You Tube channel called 'From The Desk Of Murtwitnessonelive'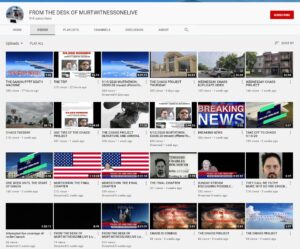 Since the time Murtaugh emerged onto the public stage with his fascination over missing children, his life has been a nearly non-stop online saga of creepy things, and what appears to be bizarre feuds with convicted pedophiles, prisoners, and gang-stalkers who he admits he talks to on the telephone.
Some of what is happening is very serious.
In one instance, a Pal Talk chat room conversation surfaced where someone using the name Murtwitnessonelive bragged about raping and murdering six children including a confession to the murder of Trenton Duckett.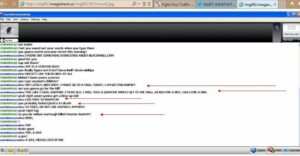 ~START~
STD8DOPO102: so how do we get in?
murtwitnessonelive: YOU DO NOT
STD8DOPO102: why not? Niggers not allowed?
murtwitnessonelive: NOPE
STD8DOPO102: I knew it
murtwitnessonelive: OH WELL
STD8DOPO102: I'm gonna scrub the black off my skin then I will get in
STD8DOPO102: or maybe I have to be an old granny
murtwitnessonelive: MABIE
STD8DOPO102:  maybe moron
STD8DOPO102: not mabie
STD8DOPO102: I bet you sound out your words when you type them
STD8DOPO102: you gonna watch sesame street this morning?
murtwitnessonelive: I FOUND OUT SOMETHING INTERESTING ABOUT BEACONHILL.COM
STD8DOPO102: good for you
STD8DOPO102: sup wid them?
murtwitnessonelive: SHE IS A SCIENTOLOGIST
STD8DOPO102: you finally figure out it isn't beaconhell? dumb midlcips
murtwitnessonelive: DOESN'T LIKE YOU BLOKES AT ALL
STD8DOPO102: blokes? Damn you're a moron
STD8DOPO102: you rape anymore children?
murtwitnessonelive: NOT LATELY. BEEN BUSY. I MIGHT GO TO A MALL TODAY, I AM GETTING HORNEY.
STD8DOPO102: Are you gonna go for the kill?
murtwitnessonelive: YUP, LIKE I SAID, ANOTHER 3 YEAR OLD. I WILL TOSS A QUARTER WHEN I GET TO THE MALL…HEADS FOR A BOY TAILS FOR A GIRL
STD8DOPO102: yeah right you're gonna get a blow up doll
murtwitnessonelive: I DO THAT TO WARM UP
STD8DOPO102: you probably fucked justice to death
murtwitnessonelive: TO TIGHT. DO NOT LIKE ANIMALS ANYWAY
STD8DOPO102: yeah right fag
STD8DOPO102: so you're mr. William murtaugh killed trenton duckett
murtwitnessonelive: UHIH
STD8DOPO102: ?
murtwitnessonelive: YUP
STD8DOPO102: that's good
murtwitnessonelive: YUP, A GAS
STD8DOPO102: a gas?
murtwitnessonelive: A GAS, MEANS LOTS OF RUN
STD8DOPO102: lurk moar
STD8DOPO102: you do caylee to?
murtwitnessonelive: NOPE, MOM BEAT ME TO IT
STD8DOPO102: but you wanted to? Would you have did her sexually?
murtwitnessonelive: SURE
STD8DOPO102: how much money did you get in donations?
murtwitnessonelive: LOTS, GOIN TO THE POORHOUSE
STD8DOPO102: that's what this is all about right? donations?
murtwitnessonelive: I MIGHT WRITE A BOOK THOUGH, AND MAKE SOME DOUGH
STD8DOPO102: it's all about the money right?
murtwitnessonelive: GOTTA EAT, YOU KNOW.
STD8DOPO102: get a real job sand nigger
STD8DOPO102: too much work?
murtwitnessonelive: AND WHAT JOB WOULD THAT BE
STD8DOPO102: rather be a worthless camwhore?
murtwitnessonelive: YUP
STD8DOPO102: you own your own business! Quit being a camwhore and go to work fuck
STD8DOPO102: how many have you killed?
murtwitnessonelive: 6
STD8DOPO102: only 6?
murtwitnessonelive TIME CONSTRAINTS
STD8DOPO102: what do you use?
STD8DOPO102: got names?
STD8DOPO102: was your son one of those?
murtwitnessonelive: NOPE I ONLY DO THOSE UNDER 5
murtwitnessonelive: NO NAMES YOU ALREADY KNOW ONE OF THEM
STD8DOPO102: do more
STD8DOPO102: you need more to be famous dud shit
murtwitnessonelive: PROBABLY WILL BE WHEN CAUGHT
STD8DOPO102: nah
STD8DOPO102: you need more kills first
murtwitnessonelive: WE WILL SEE. IF I CAN KEEP FROM BEING CAUGHT. DECIDED ON THE PINELLAS SQUARE MALL IN TAMPA. WILL BE OVER THERE THIS AFTERNOON.
STD8DOPO102: I thought you were going there yesterday dipshit?
murtwitnessonelive: THAT COP CAR THING SCREWED IT UP
STD8DOPO102: i guess we better call again
STD8DOPO102: to stop you
murtwitnessonelive: GO FOR IT
STD8DOPO102: lulz!
murtwitnessonelive: I THOUGHT YOU WANTED THE LUL?
STD8DOPO102: do a barrel roll!
murtwitnessonelive: NAH DO YOUR OWN BARRELL ROLL
STD8DOPO102: do a barrel roll on cam dude
murtwitnessonelive: NAH
STD8DOPO102: yes
STD8DOPO102: you love being trolled huh?
STD8DOPO102: ukmod is your bitch huh?
murtwitnessonelive: SEEMS THAT WAY
murtwitnessonelive: A BIT OLD
STD8DOPO102: he gonna be the next victim?
STD8DOPO102: I thought you and sherri broke up nigger?
STD8DOPO102: fucking bullshit queer
murtwitnessonelive: GOT TO KEEP THE GIRLS HAPPY. LET THEM THINK WHAT THEY WANT
STD8DOPO102: they want a dick and balls which are two things you do not have my friend
murtwitnessonelive: OH WELL
STD8DOPO102: how about getting a real job? that would shock the shit out of her I'm sure
murtwitnessonelive: WHATS AREAL JOB? A BIT HARD IN THIS ECONOMY. LOTS OF PEOPLE OUT OF WORK.
STD8DOPO102: not really you just don't want one
STD8DOPO102:  you'd rather sit on the cam all day like a queer female camwhore
murtwitnessonelive: WHATEVER
murtwitnessonelive: CAMWHORE IT IS
STD8DOPO102:  I bet, your took fucking stupid and lazy to get a real job you're a fucking a real job
murtwitnessonelive: I AM A PROFESSIONAL CAMWHORE; THAT;S MY JOB AND I AM STICKING TO IT
STD8DOPO102:  I bet your mother would be proud
STD8DOPO102:  i bet cathy would be proud
murtwitnessonelive: THEY PROBABLY WOULD
STD8DOPO102:  I doubt it
murtwitnessonelive: WHATEVER
STD8DOPO102:  theyd probably forsaken you
murtwitnessonelive: THEY ARE DEAD SO NO BIG DEAL
STD8DOPO102: sherry is just desperate
murtwitnessonelive: OH WELL, THAT IS LIFE
STD8DOPO102: i am sure she'd rather have a real man that is capable of supporting her
murtwitnessonelive: TRUE
STD8DOPO102: of course I don't know who would want her
murtwitnessonelive: I SUPPOSE YOU DO NOT
STD8DOPO102: thanks for answering
murtwitnessonelive: YOU ARE WELCOME, GLAD TO MAKE YOUR DAY
STD8DOPO102: its morgan and morgan
murtwitnessonelive: WHO?
STD8DOPO102: morgan and morgan
STD8DOPO102: if you live in fl you know who that is especially lake county
STD8DOPO102: if not lurk moar
murtwitnessonelive: WHAT IS LURK MOAR?
STD8DOPO102: lurk moar
murtwitnessonelive: WHO OR WHAT IS THAT?
STD8DOPO102: it means to lurk moar
murtwitnessonelive: I GUESS YOU LOST ME
STD8DOPO102: come on buddy I aint got all goddamn day to fucking be a teacher
STD8DOPO102: look it up
murtwitnessonelive: WELL YOU SEEM TO HAVE ALL GODDAMN DAY TO FUCK WITH ME
STD8DOPO102: of course there is always time for that
STD8DOPO102: and you seem to enjoy it as well
murtwitnessonelive: WELL THERE YOU GO
STD8DOPO102: you abandon your room for me
STD8DOPO102: lulz
STD8DOPO102: your room is garbage anyway
~END~
Investigators and members of the intelligence community say Murtaugh exhibits specific behaviors that are concerning.
Murtaugh exhibits a specific behavior pattern that is not common to a regular person, which is; although he is not a journalist or reporter, he becomes deeply involved in missing child cases – follows detectives – and then goes online and attempts to create the impression that he is somehow closely connected to law enforcement (such as his attempt to "crack" the Duckett case), an investigator said.
On March 31, 2020 we reported, "Something similar to Epstein" – Florida man William K. Murtaugh touts role in federal investigation tracking children that were taken overseas – – – CRAIG SAWYER
The March 31 story detailed Murtaugh's bizarre claims, as well as his on-going interest in the activities of Hillary Clinton's former security detail Craig Sawyer who abruptly created a (fraudulent, because it does not rescue children whatsoever as promised) child rescue operation called Veterans For Child Rescue in Arizona after Donald Trump won the presidential election in 2016.
Not long before the launch of "OPERATION CHAOS" Sawyer issued a written threat to Timothy Charles Holmseth via internet wire communications.

Murtaugh's latest claims regarding the FBI appear to be part of a long-standing pattern of him trying to get close with law enforcemt.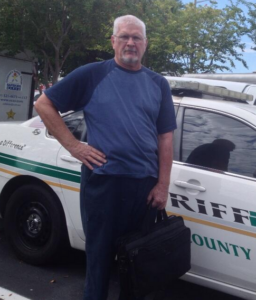 However…
With Murtaugh's "OPERATION CHAOS" it appears he has taken it to the next level.
An extensive amount of interstate communications, documents, and detailed reports to law enforcement show Murtaugh is involved with an organized domestic terror group that is actively planning kidnappings, planting evidence, staging scenes, and attempting to extort multiple people, families, and government agencies (e.g. CPS), into committing serious crimes including crimes against children.
MURTAUGH'S LATEST CLAIM TO BE ASSOCIATED WITH THE FBI
On August 26, 2020 Murtaugh issued a press release video and announced "A MURTWITNESSONELIVE ON LOCATION SPECIAL EVENT – THE CHAOS PROJECT – A FIVE PART SERIES – STARTING SEPTEMBER 14, 2020".
From that day on he would use Twitter, You Tube and social media to promote his 'project' but insisted the details were top secret.
Then…
On September 16, 2020 Murtaugh published a video entitled "CHAOS TUESDAY". In the video, Murtaugh is driving his rental car and talking to the dash-cam and microphone that has no Time-Date stamp.
MURTAUGH INITIALLY CLAIMS HE TRAVELED TO MINNESOTA TO MEET WITH FBI
"Now we come to the reason that I made this trip. Everything else in the CHAOS PROJECT has been kind of extra," Murtaugh said.  
As you will see further in this story, Murtaugh will eventually try to walk-back this statement after he is confronted by the FBI.
"Alright now, I'm in the city of Brooklyn Center and I'm going to be paying a visit to someone that I talked to a few months ago. And they asked me to come back. And so we are going to pay a visit – at least I am – to these people and were going to have a little talk," Murtaugh said.
Continuing to drive, Murtaugh said, "If you look far right to the screen you're going to see a rather interesting looking building. Typical office building and that's where I'm headed. Not sure how long I'm going to be here. I could be here all damn day and that's why I came down in the morning".
Pulling into the parking lot of the FBI headquarters in Brooklyn Center, Minnesota, Murtaugh said, "Welcome my friends to the FBI. So I'm going to be here. I'm going to go in. I'm going to talk to an agent. And hopefully I'll be able to start some fires," he said.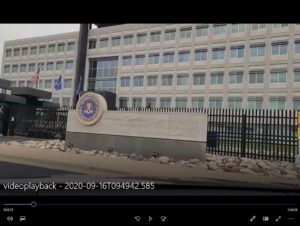 On September 19, 2020 Murtaugh went on a You Tube Livestream video entitled, 9/19/2020 MURTATHON: $5000.00 reward offered for the arrest of Timothy Charles Holmseth
On this day the Web became saturated with 'Reward' posters for Holmseth.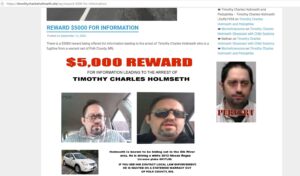 In the Livestream, Murtaugh talks about the FBI (which he has implied is a major component of OPERATION CHAOS). "Last Tuesday, I was sitting in front of two agents of the FBI for four (4) hours. And they asked me more questions than I've ever been asked in my life. They were completely thorough," Murtaugh said.
On September 21, 2020 we reported 'Florida truck driver that allegedly boasted to be a child rapist and serial killer interviewed by FBI four hours'.
MURTAUGH CLAIMS HE IS ACTING AT THE "REQUEST' OF FEDERAL AGENCIES
At this point – Murtaugh begins to publicly claim he is traveling and acting at the "request" of federal agencies. He is purporting to be some kind of agent of the FBI.
"As I said, I was asked to come to the State of Minnesota by a federal agency. I will be making one or two other trips at the request of other federal agencies. I will not be doing Livesreams because I've been asked not to," Murtaugh said.
THE FBI TOLD MURTAUGH TO STOP TALKING PUBLICLY ABOUT THEIR AGENCY
On September 23, 2020 Murtaugh published a video entitled "THE TRIP" and appears to try to muddy the waters because he previously implicated the FBI in "OPERATION CHAOS" and was then confronted about it.
"The FBI would have preferred that I not make the video that I did. So, I have promised the FBI and the other agencies that I will not discuss any of the subsequent trips that I will be making. And the trips are going to be made quite shortly and I will not be announcing in advance of these trips and you will not be aware of them because as I said during the series I can be anywhere at anytime and people can think that I'm right here in Apopka; that is if I am in Apopka right now," Murtagh said.
MURTAUGH ADMITS "OPERATION CHAOS" WAS PLANNED BEFORE HE PLANNED TO TRAVEL TO MINNESOTA TO MEET WITH FBI
In the September 23, 2020 video Murtaugh said, "There is an FBI office 20 minutes from my house. It is in Maitland, Florida. And I first approached them with information I had about certain activities I had going-on on the internet. And they took the report. They also advised me that I might want to make a similar report to the FBI offices in Minnesota since the headquarters of the entities I was discussing were located in the State's of Minnesota and the States of Wisconsin. However, participants were residents of the State of Wisconsin and thus the jurisdiction lies with that office. I subsequently made a telephone call to the FBI office in Minneapolis, Minnesota – explained what I had – they said is there anyway you can get up there anytime soon to discuss this and I says "yes" I have plans on being in the area in mid-September.
Thus, Murtaugh was lying in his September 16, 2020 video entitled "CHAOS TUESDAY" when he said his visit to the Minneapolis FBI was the express purpose of the trip. "Now we come to the reason that I made this trip. Everything else in the CHAOS PROJECT has been kind of extra," he said.
Murtaugh had already planned to travel to Minnesota.
"They said "fine, let us know when you arrive" we will arrange an appointment and we will talk to you. And that's exactly what I did. I flew to Minneapolis – I called the FBI and told them I was there – I came in I talked to two agents from the FBI for four (4) hours – explained what I had – they said thank you informed me of some information I was not made aware of and I continued on my trip," Murtaugh said.
MURTAUGH'S ORIGINAL PLAN TO TRAVEL TO MINNESOTA – ORGANIZED DOMESTIC TERRORISM
Evidence shows Murtaugh's original plan to travel to Minnesota was part of an extortion plot against multiple targets being executed by a domestic terror group connected to Craig Sawyer's paramilitary operation.
On August 3, 2020 Sawyer warned award-winning news reporter and FBI witness Timothy Charles Holmseth that his team, which is comprised of FBI, CIA, Navy SEALS, and Delta Force was coming to get Holmseth with use of "force".
TIMOTHY CHARLES HOLMSETH IS A TARGETED WITNESS BECAUSE OF UKRAINE AND JEFFREY EPSTEIN
Holmseth is targeted because he exposed the identity of CIA/FBI human traffickers that ran a black- market baby sales operation that trafficked infants and little kids through the Ukrainian Embassy in Washington DC.
Murtaugh traveled to Minnesota to distribute the "REWARD" posters for "TIMOTHY CHARLES HOLMSETH" which he announced and promoted on his You Tube channel.
At one point Murtaugh suggested that if there was any drug addicts or alcoholics out there that needed money this was a quick $5,000.
While Murtaugh was publishing/uploading the "OPERATION CHAOS" videos, investigators captured evidence and records that prove his co-conspirators had simultaneously launched a full scale online attack on specific people who were blatantly threatened with imprisonment and/or to have their children and/or grandchildren kidnapped by CPS if they refused to turn Holmseth over to their bounty hunters.
The plan set forth by Murtaugh and his co-conspirators involved making Holmseth appear to be a 'Wanted' 'Felon' 'Pedophile' – all of which is false.
Such claims however, would serve to make Holmseth appear to be someone worth kidnapping and/or killing.
Murtaugh's co-conspirators diabolically published a photograph from 2009 on the Web, that had been stolen from Holmseth's family pictures. The photo captured a cute moment Holmseth knelt down and posed for a photo with his three year-old son after Holmseth's teenage daughter (his son's sister) and her friend had decked the boy out in girl's make-up. The children's hijinks began after the little boy put his sister's high heels on and started walking around, which caused great laughter to everybody present. Murtaugh and his co-conspirators are presenting the photo to the public with fake details that Holmseth sexually abused his son.
The FBI, Minnesota Bureau of Criminal Apprehension (BCA), Polk County Sheriff's Office, and East Grand Forks Police Department already factually know Holmseth is not a child abuser – on the record.
Since the time Holmseth became a targeted witness, because he obtained evidence regarding Jeffrey Epstein's kidnappers, his computer was seized and searched. Sgt. Michael Norland of the Polk County Sheriff's Office in Minnesota filed a report that 'no sign of criminal activity' was found on Holmseth's hard-drive (which included the photo of his son dressed up).
The attempts to silence Holmseth were intense.
False CPS claims resulted in an investigation where Holmseth's family received a 100% score and received an affidavit of "NOTIFICATION OF NO SERVICES REQUIRED OR RECCOMENED WITH NO RISK FACTORS FOR ABUSE OR NEGLECT".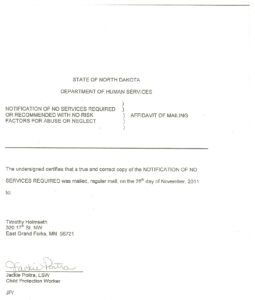 Holmseth has been persecuted and has begrudgingly submitted to four psychological examinations and has PASSED every single time with FLYING COLORS.
https://www.youtube.com/watch?v=ppdgZCTb6JY
There is no way Murtaugh and his co-conspirators do not know the truth about Holmseth.
Holmseth was granted sole-physical custody of his five-year-old daughter and raised her as a single parent to adulthood. Holmseth was deemed a credible FBI witness in a child kidnapping case. Holmseth passed a background check by the U.S. Department of Agriculture and received clearance to enter secure areas of a locked federal facility.  Holmseth won several First-Place awards in his profession including two First-Place award from the North Dakota Newspaper Association.
Holmseth was vetted by the intelligence community and became the official news reporter for what became known as the Pentagon Pedophile Task Force, which, under Presidential Executive Order, provides intelligence support to Joint Special Operations Command.
Murtaugh and his co-conspirators published false information about Holmseth calling him a 'Wanted Felon' and attempted to create the appearance that the FBI was searching for Timothy Holmseth, which they believed would encourage the general public to seize and/or kill Holmseth.
Murtaugh created a photo to show a gun pointed at Holmseth's head with a bullet heading toward Holmseth.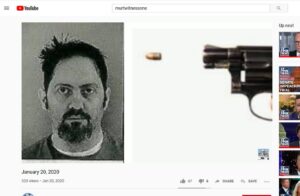 Yesterday, Murtaugh claimed nobody can publish information about him because he is a "federal witness".
Murtaugh's most recent claim is that he is the target of the QANON "death machine".
This is a developing story.