Florida truck driver that allegedly boasted to be a child rapist and serial killer interviewed by FBI four hours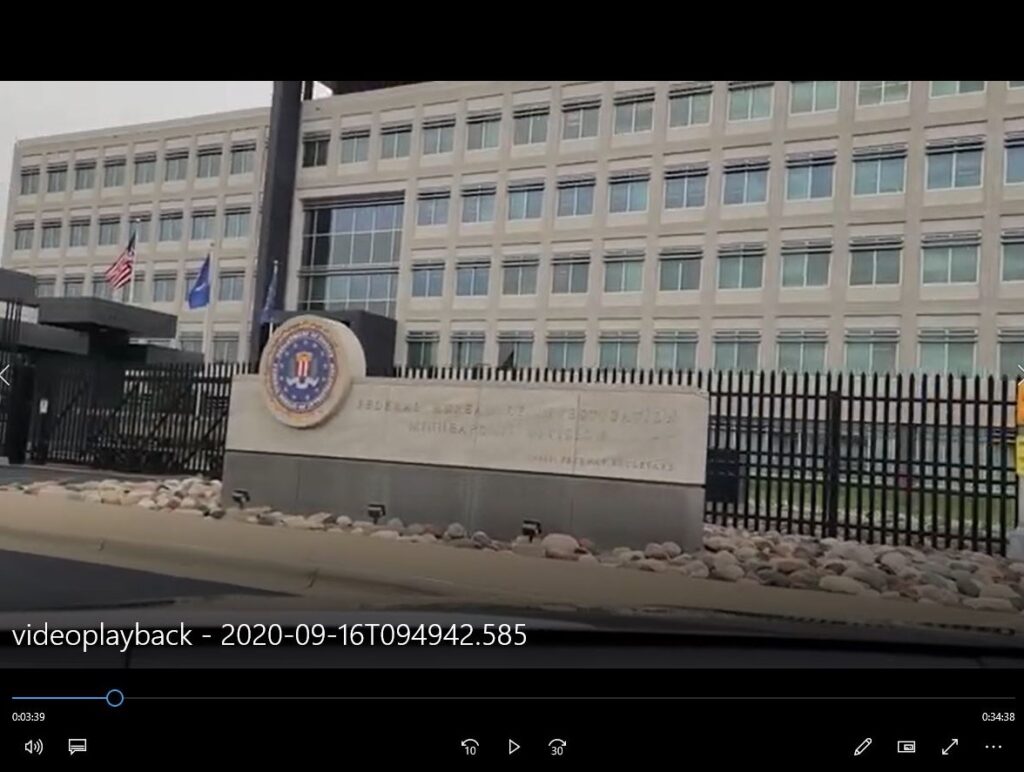 Originally by Pentagon Pedophile Task Force on September 20, 2020
Re-published on September 21, 2020 on 9:54 A.M. after hack
The Florida semi-truck driver who made the news in 2008 for repeatedly interjecting himself into national-profile child murder cases was recently interviewed by the FBI for four hours.
William K. Murtaugh, 69, Apopka, Florida published a video on You Tube and said he was interviewed last week by agents with Minneapolis FBI at their headquarters in Brooklyn Center, Minnesota.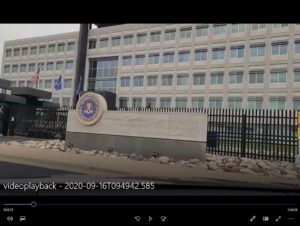 Murtaugh traveled by airline from Florida to Minnesota and showed dash cam video of himself pulling into the FBI parking lot in a rental car.
Murtaugh (a.k.a. Murt), who refers to himself as a "retired truck driver" and "car dealer" made the news in 2008 after he purchased an old news van and began following detectives in the Casey Anthony murder investigation.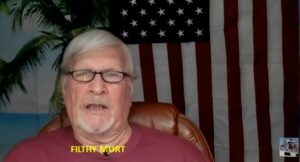 Murtaugh originally came under law enforcement scrutiny in Florida after he published what became known as 'The Caretaker Letter' where he claimed he knew the identity of missing child Trenton Duckett's abductor. Murtaugh also involved himself in the case of a missing girl from Satsuma, Florida named HaLeigh Cummings.
THE PAL TALK CHAT – SERIAL KILLER
During the time Murtaugh was following detectives in Florida and running online chat rooms – a very disturbing chat surfaced bearing his user name 'murtwitnessonelive'.
It said in part: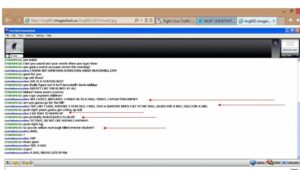 ~begin~
STD8DOPO102: you rape anymore children?
murtwitnessonelive: NOT LATELY. BEEN BUSY. I MIGHT GO TO A MALL TODAY, I AM GETTING HORNEY.
STD8DOPO102: Are you gonna go for the kill?
murtwitnessonelive: YUP, LIKE I SAID, ANOTHER 3 YEAR OLD. I WILL TOSS A QUARTER WHEN I GET TO THE MALL…HEADS FOR A BOY TAILS FOR A GIRL
STD8DOPO102: yeah right you're gonna get a blow up doll
murtwitnessonelive: I DO THAT TO WARM UP
STD8DOPO102: you probably fucked justice to death
murtwitnessonelive: TO TIGHT. DO NOT LIKE ANIMALS ANYWAY
STD8DOPO102: yeah right fag
STD8DOPO102: so you're mr. William murtaugh killed trenton duckett
murtwitnessonelive: UHIH
STD8DOPO102: ?
murtwitnessonelive: YUP
STD8DOPO102: that's good
murtwitnessonelive: YUP, A GAS
STD8DOPO102: a gas?
murtwitnessonelive: A GAS, MEANS LOTS OF RUN
STD8DOPO102: lurk moar
STD8DOPO102: you do caylee to?
murtwitnessonelive: NOPE, MOM BEAT ME TO IT
STD8DOPO102: but you wanted to? Would you have did her sexually?
murtwitnessonelive: SURE
STD8DOPO102: how much money did you get in donations?
murtwitnessonelive: LOTS, GOIN TO THE POORHOUSE
READ MORE ON PAL TALK SERIAL KILLER STORY
~end~
Murtaugh originally admitted he authored the chat posts, claiming he was working undercover, but later changed his story and said somebody created the exchange just to harass him.
OPERATION CHAOS
On August 26, 2020 Murtaugh announced he was launching "Operation Chaos" – a secret operation which he said would be a Five-part series starting September 14, 2020".
"An award for the arrest of Timothy Charles Holmseth has been offered by the Fugitive Task Force Facebook page administrator. There is no requirement that he be convicted. The only requirement is that he is arrested and the person who seeks the reward can prove their information led to his arrest. Stay tuned for further details," Murtaugh said in the description box beneath the video.
Timothy Charles Holmseth, 52, formerly of East Grand Forks, Minnesota is an award-winning news reporter who journalistically infiltrated an international child sex trafficking operation connected to Jeffrey Epstein and the sale of babies through the Ukrainian Embassy in Washington DC.  Holmseth was deemed a "credible witness" by the Minneapolis FBI in 2010 after he was interviewed regarding the kidnapping of HaLeigh Cummings. Holmseth captured operatives on taped phone calls and obtained the names of CIA/FBI child sex traffickers and human smugglers and provided them to the FBI.
In 2019, high level officials in U.S. intelligence on a task force secured Holmseth's trove of evidence and turned it over to the U.S. Department of Defense.
On September 12, 2020, two days before the start of Operation Chaos, Murtaugh announced he had "Breaking News" and published a video entitled "9/12/2020 MURTATHON: $5000.00 reward offered for the arrest of Timothy Charles Holmseth".
On September 13 Murtaugh published a video entitled "THE CHAOS PROJECT DEPARTURE AND ARRIVAL" which showed footage of Murtaugh traveling by airline.
For the next several days Murtaugh published videos showing his travels in Minnesota which included stops at the FBI headquarters, Timothy Holmseth's former home in East Grand Forks, Minnesota, the East Grand Forks Police Department, the Polk County Justice Center in Crookston, Minnesota, the police department in Elk River, Minnesota, and a 'stakeout' he conducted at the UPS Store in Elk River.
WANTED POSTERS DISTRIBUTED FOR TIMOTHY HOLMSETH
On September 19, Murtaugh went online and proudly boasted how he had fooled everyone into believing he was in Minnesota – when in fact, he said, he had been there many days prior and released his videos well after the fact.
Murtaugh said while he was in Minnesota he sat across the table from two FBI agents for "four hours" and noted they had "more questions than answers".
Murtaugh announced he had distributed "thousands" of wanted poster flyers for Holmseth in Minnesota and across the United States. Murtaugh said posters were put up in the Elk River, Minnesota Wal Mart, Elk River Subway, Elk River Goodwill, and hundred of other places.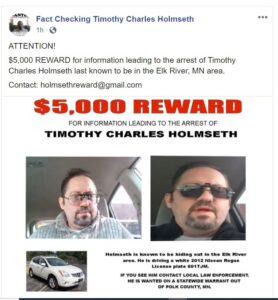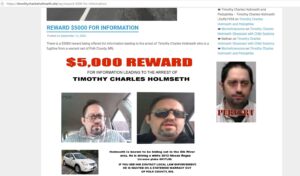 Murtaugh said he gave flyers to his semi-truck driver friends in Grand Forks, North Dakota at the Flying J Truck stop and said American truck drivers are out hunting for Holmseth.
Murtaugh said he contacted the owner of KOA campgrounds and that Holmseth posters would be posted at all KOA campgrounds.
MASSIVE EXTORTION PLOT
There exists evidence (which is not being published) of a massive extortion plot by a Domestic Terror Group connected to Hillary Clinton's former bodyguard Craig Sawyer, president, Veterans For Child Rescue.
Sawyer threaten Holmseth in August, 2020 and warned his "team" was coming to get Holmseth.

This is a developing story.
About Author