George Floyd False Flag and Timothy Holmseth's telephone call from The White House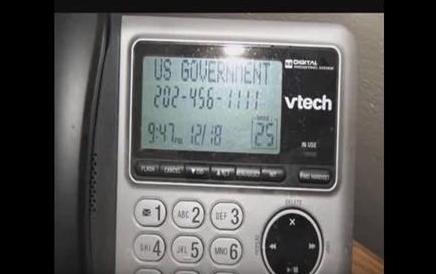 by Madeline M. Branson on June 8, 2020 at 8:59 P.M.
What does a call from 'The White House' to Timothy Charles Holmseth have to do with George Floyd or the future of world peace?
I'm going to tell you.
The Minneapolis city council has announced they want to disband the Minneapolis Police Department over the alleged death of George Floyd.
Oh my goodness…Minnesota is suddenly obsessed with the integrity of the corporate policy enforcers (that's what police are – corporate employees) in their State.
Isn't that special?
I'll show you why Minnesota has a problem that stems from the phone call Timothy Holmseth received from 'Trump Organization'…oooops…did I say Trump Organization? Holmseth received a call from Trump Organization too but I meant to say The White House.
There is an ever growing choir across the world insisting evidence clearly shows the Chauvin/Floyd incident is nothing more than a false flag, diabolically staged, so Deep State organized crime could deploy rioters and looters to set fire to American cities (i.e. – start a war).
FOX NEWS is now reporting George Floyd's family's legal team wants United Nations to 'intervene' in the Floyd case.
Isn't that special?
But…what if the Chauvin/Floyd incident was a false flag set forth for the express purpose of attempting an overthrow of the United States government – with the epicenter being Minnesota?
So…what does this have to do with a phone to call to Timothy Charles Holmseth from Clinton Global? Ooooops…did I say Clinton Global? I meant The White House (Holmseth received a call from Clinton Global, too).
Hold on…
We're getting there.
The Western Journal is reporting 'Disgraced Sheriff from Parkland School Shooting Received $50,000 from Strip Club Owner's Wife'.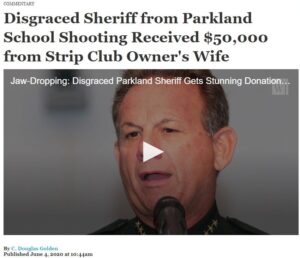 The article is regarding former Broward County Sheriff Scott Israel and a strip joint called the Cheetah Lounge.
Isn't that interesting…
Timothy Charles Holmseth, the award-winning investigative journalist and FBI witness from Minnesota who accidentally locked horns with Jeffrey Epstein's child procurement operation, after being given details of their international trafficking network, began receiving non-stop threatening telephone calls warning him to shut up or else.
Where was one of threatening calls against Holmseth made from…?
The Cheetah Lounge.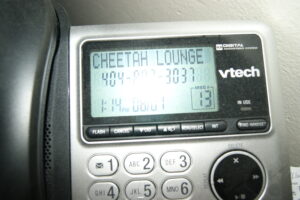 Holmseth was arrested (i.e. – kidnapped) by the city police in East Grand Forks, Minnesota, and imprisoned at their private prison in Polk County, Minnesota called Tri County Corrections.
Holmseth was kidnapped for publishing something on the Web, which according to East Grand Forks Police, violated a court order against Holmseth issued in a Family Court in Broward County, Florida (Holmseth has never been to Florida and has no family there) that was never filed with Minnesota States Attorney's office.
Actually, the police in Polk County, Minnesota kidnapped Holmseth many times.
Holmseth was kidnapped and imprisoned by police in Minnesota for publishing already-public court records that revealed information about CIA/FBI baby sales through the Ukrainian Embassy in Washington DC.
Note: The police in Northern Minnesota that kidnapped Holmseth were not crisis actors.
So…
Was State of Minnesota worried about their police behaving themselves, and obeying the United States Constitution, when their police continuously kidnapped a news reporter that was exposing a world-wide child trafficking operation and false flag operations?
Nope…crickets from good ole Minnesota.
In Minnesota – when it comes to police officers snatching up a news reporter for reporting on child trafficking – that's just perfectly fine. No riots, looting, arson, or an outcry for United Nations to come rolling in (whereupon they will be defeated, easily).
What did Holmseth publish that resulted in kidnapping orders being issued from the Deep State?
Holmseth told the world on Twitter that he knew who was behind the false flags in Broward County, Florida – including the Parkland School Shooting and the Mail Bomber.
Yep…Holmseth made a post on Twitter…and a few minutes later Minnesota police officers were at his door and he was under arrest – telling him he violated a court order from a Broward County, Florida Family Court.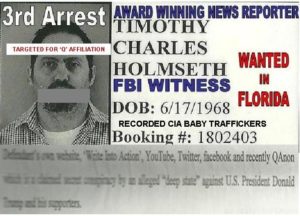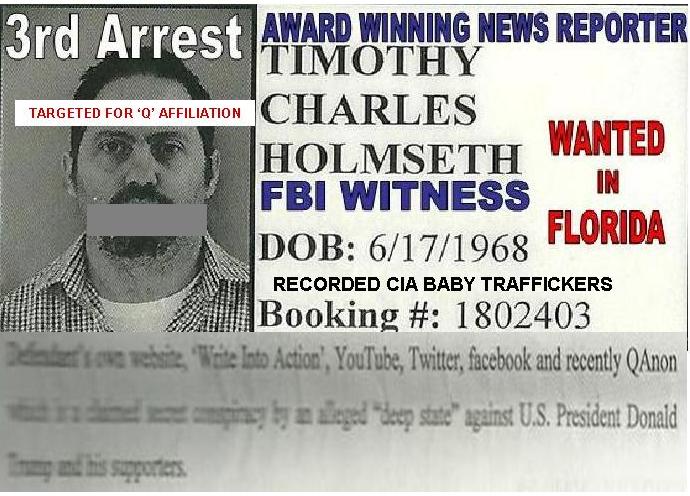 Holmseth received many threatening calls and communications against himself and his minor children, which he reported to the East Grand Forks police; the police did absolutely nothing to investigate or protect him (but they kidnapped him three times for reporting on Jeffrey Epstein and black market baby sales through the Ukrainian Embassy in Washington DC).
So what does this all have to do with threatening telephone calls made to a news reporter in Minnesota?
It means this…
Deep State operatives were so emboldened by Barack Obama, Eric Holder, James Comey, John Brennan, and James Clapper, that they didn't even bat an eye at using the telephone at The White House to threaten a news reporter from Minnesota that was exposing their international child trafficking operations.
It means…
Minnesota has been overrun by a foreign enemy, and President Trump needs to enact the Insurrection Act, so he can deploy the U.S. Military against the domestic terrorists and insurgents that were brought into our country under prior Presidents to overthrow the United States government.
Take back our country President Trump.
It's time.