George Floyd Murder: MINNESOTA WAS ALREADY UNDER CONGRESSIONAL INVESTIGATION!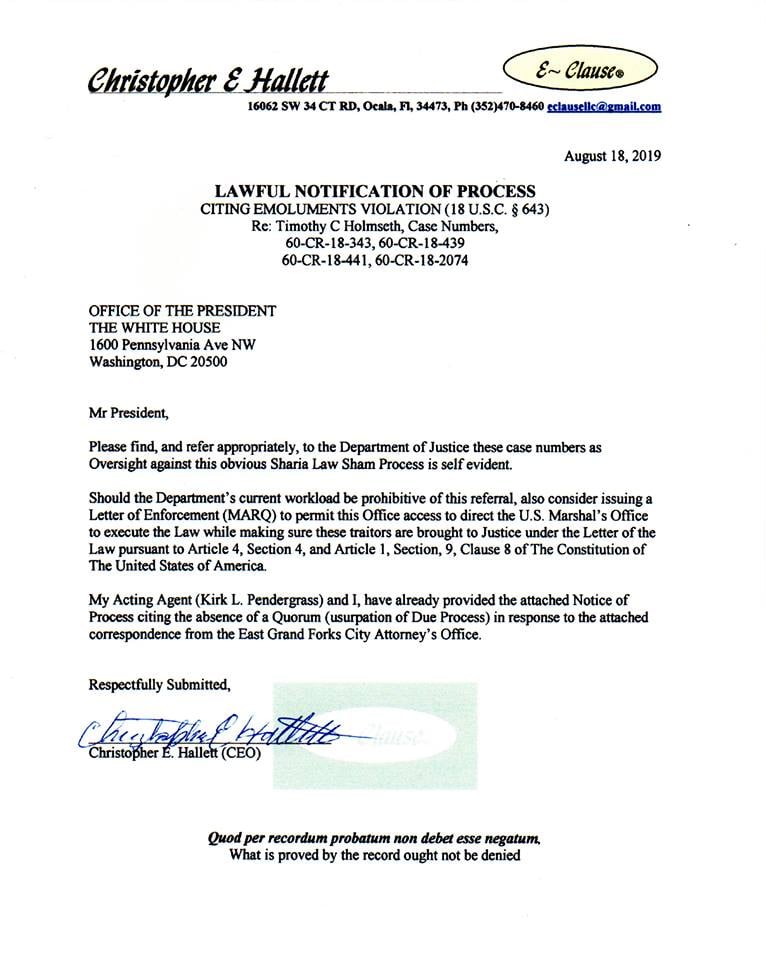 by Maxine L. Parsons on May 27, 2020 at 3:34 P.M.
The murder of George Floyd by a corporate policy enforcer (i.e. Minneapolis cop) employed by the corporation of Minneapolis has brought the eyes of the country onto the State of Minnesota.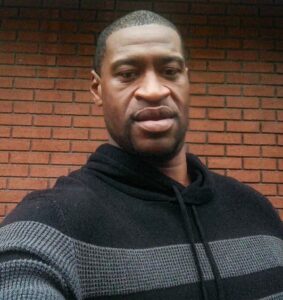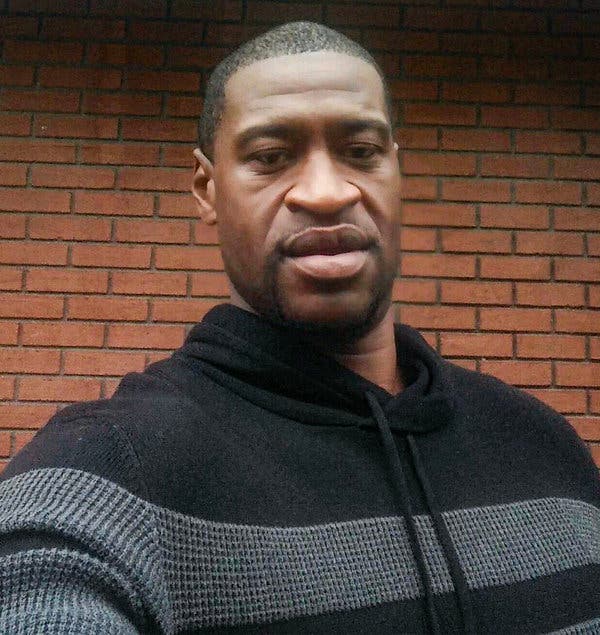 However…
President Donald Trump and Senator Lindsey Graham, chairman, Senate Judiciary Committee, had already received lawful notice of process from E-Clause, LLC, that involved corruption and racketeering in Minnesota and Florida against Investigative Journalist Timothy Charles Holmseth.
Chris Hallett, CEO, E-Clause, is authorized by U.S. Congress to do loss prevention for the United States government.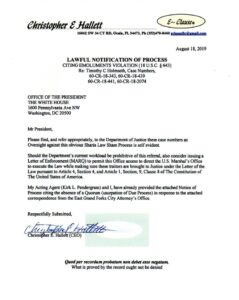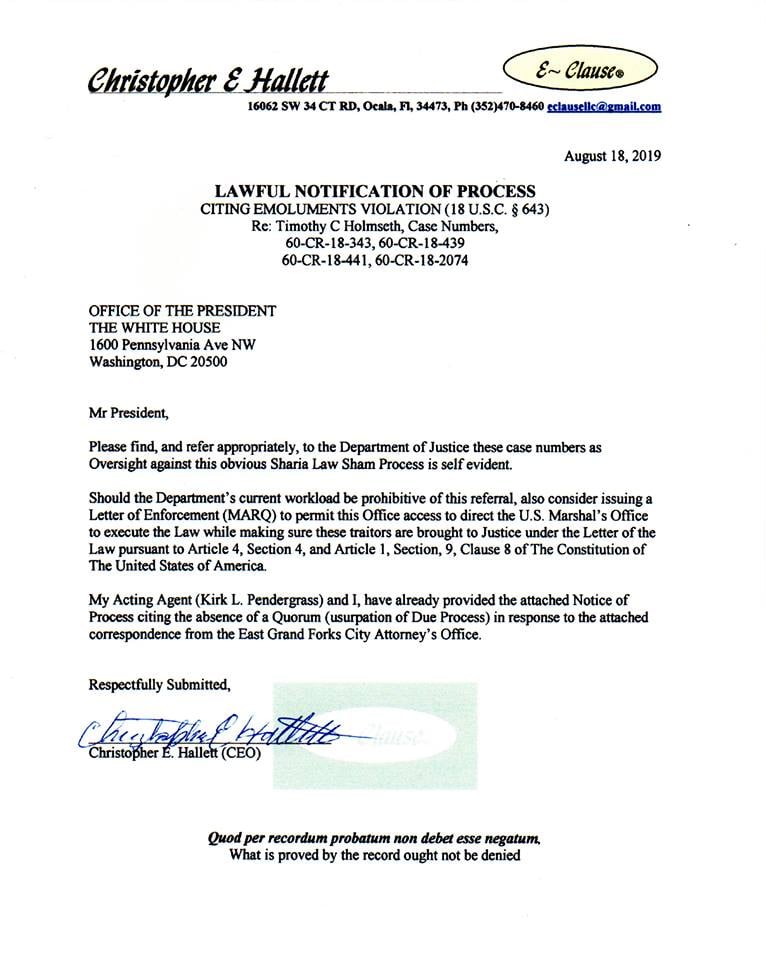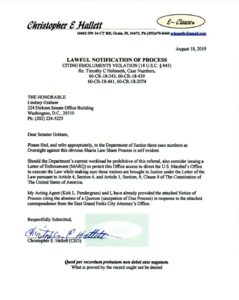 MINNESOTA BUREAU OF CRIMINAL APPREHENSION AND FEDERAL BUREAU OF INVESTIGATION UN-RELIABLE
While the Minnesota BCA and FBI are reportedly going to investigate the death of George Floyd – there is strong evidence there elements of BCA and FBI are compromised and corrupt.
In 2009, Holmseth began conducting recorded interviews in a national profile kidnapping that led to actionable evidence of a child procurement operation that was supplying children to Jeffrey Epstein and Ukraine.
Holmseth captured child sex traffickers and CPS social workers on tape discussing their kidnapping and child porn operations. The operatives included a CIA/FBI operative named John Reagan. Holmseth was interviewed by Special Agent A.J. Eilerman, Minneapolis FBI in 2010 but nothing was done.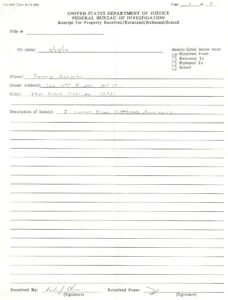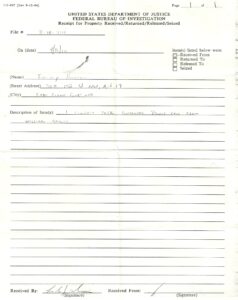 In 2012, the East Grand Forks Police and Pine to Prairie Gang and Drug Force raided Holmseth's home wearing bullet-proof vests and seized his computer, which they subsequently covered with BCA evidence stickers.
The prosecutor against Holmseth, Ronald Galstad, city attorney, EGF, told District Judge Tamara Yon in open court that the BCA needed a separate warrant to conduct a forensic examination of Holmseth's hard-drive.
He was lying.
The BCA had nothing to do with it.
Holmseth contacted the BCA and Andrew Evans, director, advised Holmseth the BCA had no clue what Holmseth was talking about.
Evans asked Holmseth to email him photos of the BCA evidence stickers.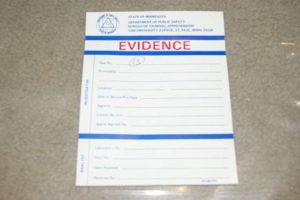 Evans said the BCA had never been asked to search Holmseth's computer and the BCA had not given the police in East Grand Forks permission to use their evidence stickers.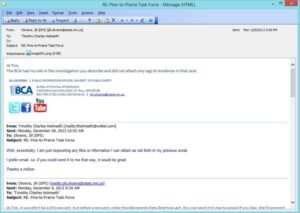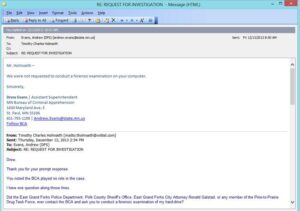 Holmseth filed many complaints but the BCA took no action.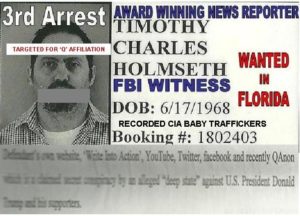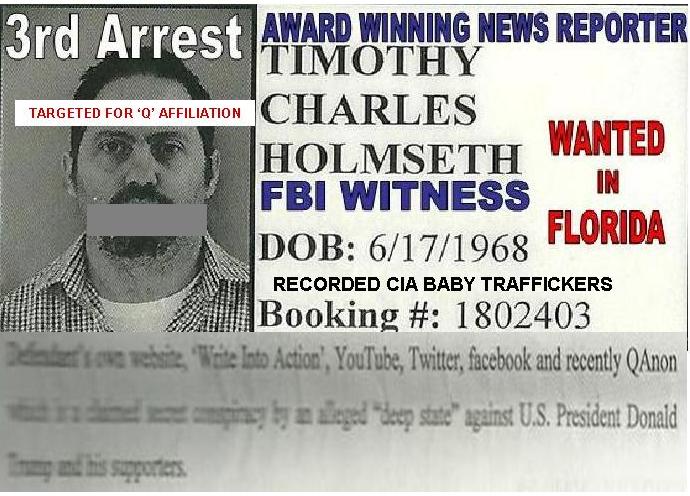 READ ALSO
Making a Murderer in Minnesota
THAT MOMENT an Illuminati Prosecutor gets CAUGHT lying to a State judge to protect child pornographers
Making a Murderer in Minnesota – the Illuminati plot that failed