GOV. TIM WALZ'S MINNESOTA: Land of 10,000 satanic pedophiles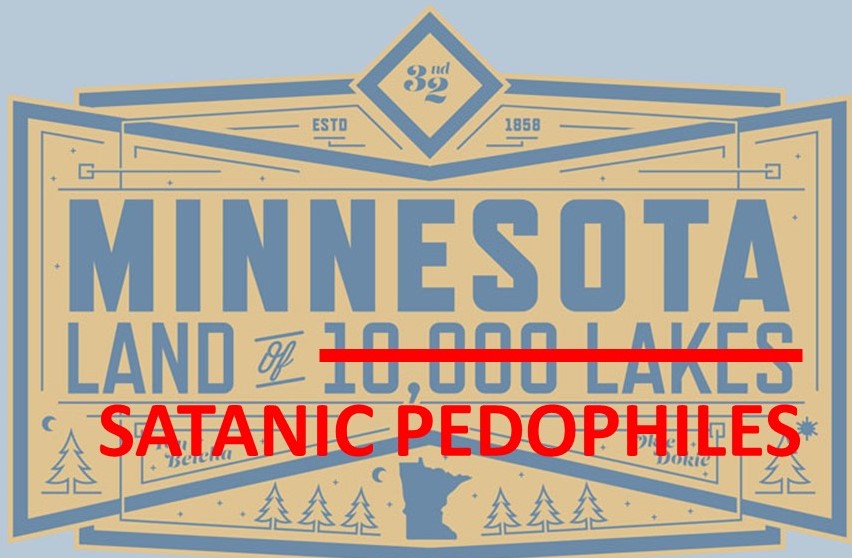 by Timothy Charles Holmseth on May 21, 2020 at 2:57 P.M.
Governor Tim Walz and Minnesota's network of fake news operatives are spreading bullshit numbers and pushing non-stop Covid-19 garbage on TV to trick viewers into believing there is really people dying everywhere.
There isn't – it's all bullshit.
Lying to you about life and death issues is what they do, folks.
Do you remember the Jacob Wetterling kidnapping in 1989?
Look at this…
On September 6, 2016 FOX 13 MINNEAPOLIS (KMSP) reported – Danny Heinrich admitted in court Tuesday to kidnapping, sexually assaulting and killing Jacob Wetterling. The confession comes nearly 27 years after the abduction, and just days after Heinrich led investigators to Jacob's remains. As part of the plea deal, Heinrich will not be charged with Jacob Wetterling's murder.
Danny Heinrich, who had long since been cleared by the FBI, suddenly confessed in a plea deal that allowed him to NOT be charged with the murder. In exchange they dropped a whole slew of child porn charges.
Well…
Guess what?
It wasn't Jacob's bones.
It was planted evidence.
It was planted clothing mingled with some animal bones.
On August 31, 2016, a search warrant was executed at 27725 Business 23 East, Paynesville, Stearns County. During the search a red nylon jacket preliminary consistent with the jacket Jacob Wetterling was wearing at the time of his abduction, bones fragments, and teeth were recovered. Later examination by experts determined neither the bones or teeth were human.
THEY LIE TO YOU WITH THE EVIDENCE IN PLAIN SIGHT!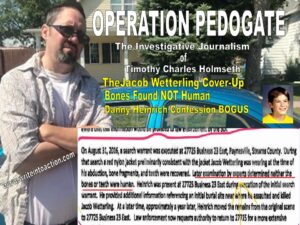 WHAT REALLY HAPPENED TO JACOB WETTERLING – CLICK HERE