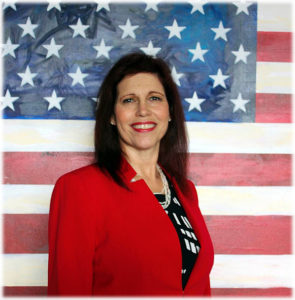 by Timothy Charles Holmseth on May 21, 2020 at 8:06 A.M.
Jo Rae Perkins is the winner of a Republican Senate primary in Oregon where she made her support of QANON the central theme of her campaign.
Perkins will run against Democratic incumbent Sen. Jeff Merkley in November on the general election ballot.
The Pentagon Pedophile Task Force traveled to Oregon earlier this year to gather evidence of international child sex trafficking which is rampant in Oregon.