Here's how you can know WHERE the secret arrests are happening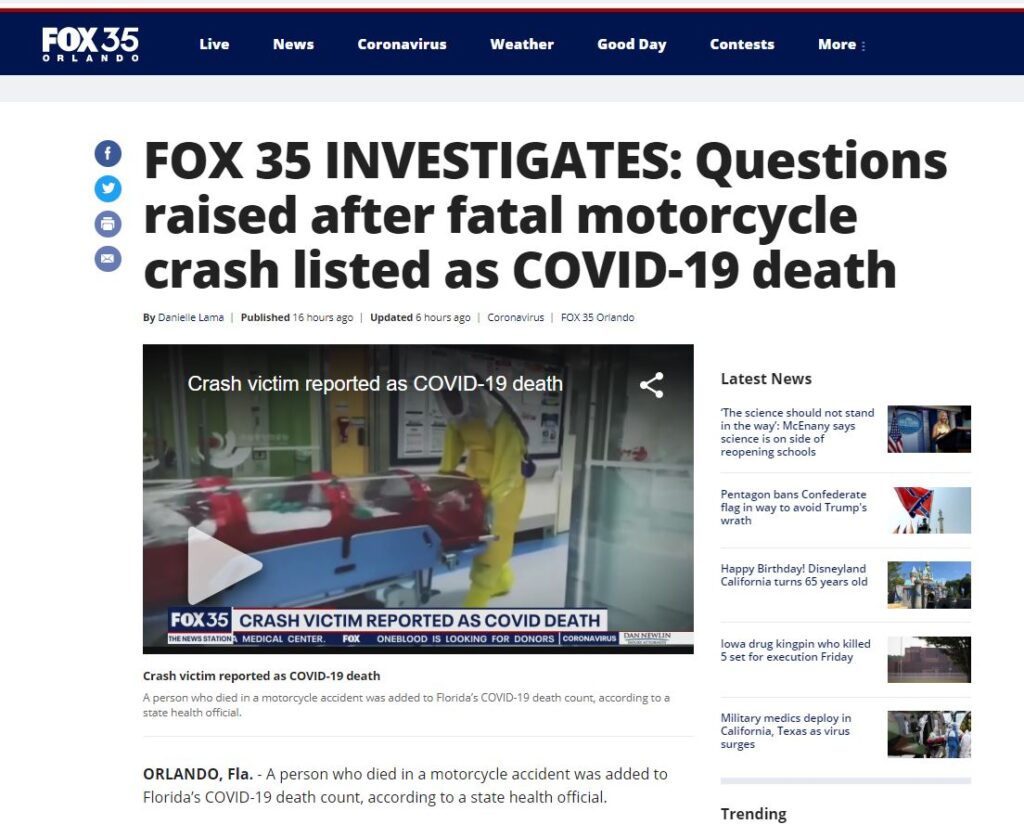 by Timothy Charles Holmseth on July 17, 2020 at 1:48 P.M.
The American public is angry that Hillary Clinton and Huma Abedin reportedly skinned a living child alive on video – but the public cannot see it.
The horrific and graphic truths abut human trafficking and crimes against humanity cannot be arbitrarily splattered out into the media because society risks collapse if abruptly introduced to such horrors.
However…
Law enforcement and the U.S. Military are taking action and arrests are being made.
One hot-spot is Florida.
HOW TO IDENTIFY WHERE OPERATIONS ARE TAKING PLACE
One way you can see a hot-spot is to watch for areas where massive COVID-19 fraud is being exposed. For instance – yesterday this appeared in the news – – – 'FOX 35 INVESTIGATES: Questions raised after fatal motorcycle crash listed as COVID-19 death'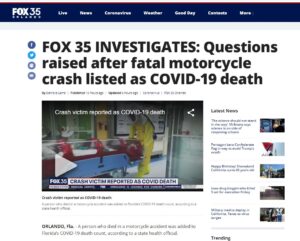 Another indicator is when a very high profile figure suddenly becomes associated or ill with COVID-19. For instance – on July 15, 2020, NBC in South Florida published – – – Ex-Broward Sheriff and Current Candidate Scott Israel Hospitalized for COVID-19
The NBC story regarding Israel does not quote Israel directly but is attributed to an un-named campaign spokesperson. The name of the hospital where Israel is being treated is not given.
Israel is a scum-bag and part of the Broward County Deep State Cabal that organizes political kidnappings, stages False Flag operations, and rigs elections.
Special investigations, civilians, and independent publications are being used by Joint Special Operations Command to provide actionable intelligence that will identify and direct the U.S. Military and DOJ to underworld pedophiles and Black Operations – and then publish it.
For instance – the Pentagon Pedophile Task Force uncovered a world-wide human trafficking operation and a hub in Florida.
The reader can a learn a great deal about the sleazy underworld at this link – – – Filthy Murt
Filthy Murt provides 'news coverage' for the activities of Hillary Clinton's bodyguard Craig Sawyer (Vets For Child Rescue).
About Author