Hugh Hefner's Playboy mansion grounds being dug up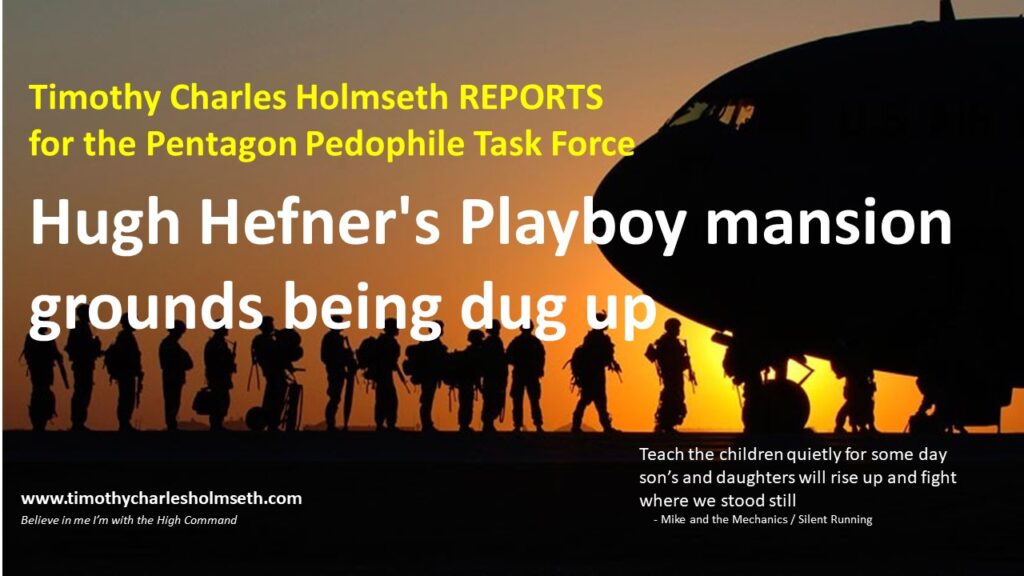 by Timothy Charles Holmseth on April 7, 2020 at 6:04 P.M.
TMZ is reporting there is construction going on at Hugh Hefner's 'Playboy' mansion property.
However…
There is speculation that the grounds are being dug up for more cynical reasons that involve human trafficking.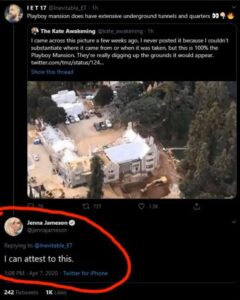 In 2015, www.laist.com reported Secret Tunnels Were Built Under the Playboy Mansion in the 1970's.
"The 1970s were THE decade to be invited to the Playboy Mansion, and it seems some stars wanted easy-access. Playboy.com reported today that secret tunnels were being built from the mansion to the homes of Jack Nicholson, Warren Beatty, Kirk Douglas and James Caan. At the time, the actors all lived nearby," www.laist.com reported.