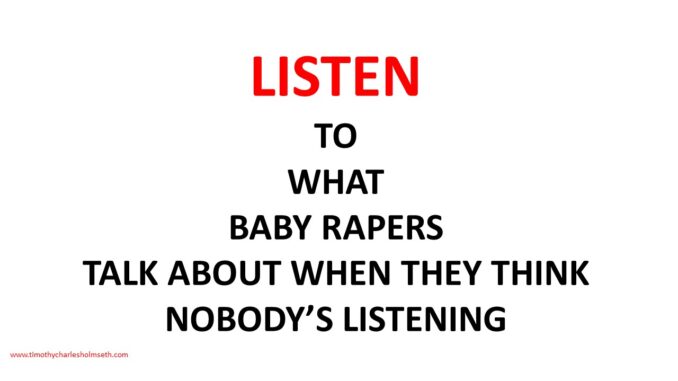 by Timothy Charles Holmseth on March 15, 2020 at 6:32 P.M.
As you may know, I (Timothy Charles Holmseth) am an investigative news reporter that uncovered evidence of an international child sex trafficking operation. Evidence I obtained help lead to the arrest of Jeffrey Epstein. I also uncovered evidence of a black market baby sales operation being run through the Ukraine Embassy in Washington DC to Florida.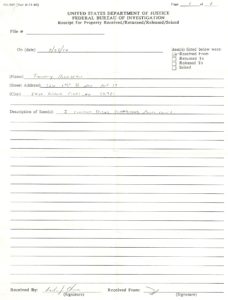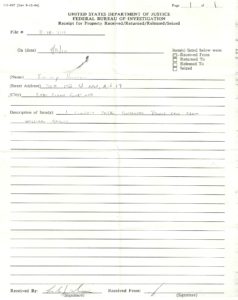 I was interviewed by the FBI and deemed a credible witness.
There is a man from Florida named William Murtaugh who does daily 'shows' on You Tube where he talks about me in every show.
I am part of the Pentagon Pedophile Task Force and I know everything about Murtaugh – I helped prepare his Dossier.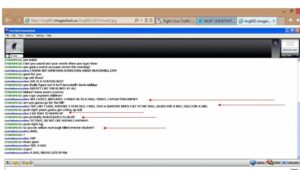 *****
STD8DOPO102: you rape anymore children?
murtwitnessonelive: NOT LATELY. BEEN BUSY. I MIGHT GO TO A MALL TODAY, I AM GETTING HORNEY.
STD8DOPO102: Are you gonna go for the kill?
murtwitnessonelive: YUP, LIKE I SAID, ANOTHER 3 YEAR OLD. I WILL TOSS A QUARTER WHEN I GET TO THE MALL…HEADS FOR A BOY TAILS FOR A GIRL
STD8DOPO102: yeah right you're gonna get a blow up doll
murtwitnessonelive: I DO THAT TO WARM UP
STD8DOPO102: you probably fucked justice to death
murtwitnessonelive: TO TIGHT. DO NOT LIKE ANIMALS ANYWAY
STD8DOPO102: yeah right fag
STD8DOPO102: so you're mr. William murtaugh killed trenton duckett
murtwitnessonelive: UHIH
STD8DOPO102: ?
murtwitnessonelive: YUP
STD8DOPO102: that's good
murtwitnessonelive: YUP, A GAS
STD8DOPO102: a gas?
murtwitnessonelive: A GAS, MEANS LOTS OF RUN