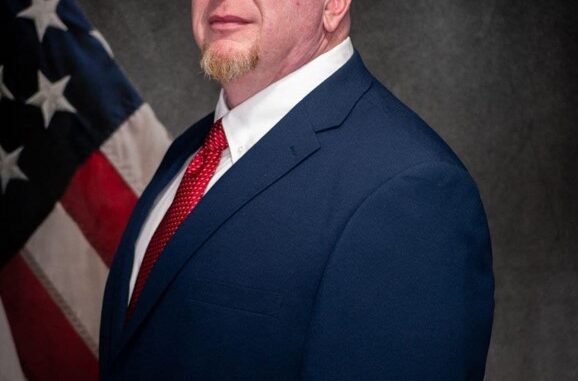 by Pentagon Pedophile Task Force on July 18, 2022 – USA
The following was posted on the GAB account of Timothy Charles Holmseth, today.
~begin~
by Timothy Charles Holmseth – War Correspondent – on July 18, 2022, at 9:02 A.M. – USA
I am journalistically investigating a statement made by Harford County Sheriff's Office (HCSO), Maryland.
The statement was made in a press release on July 15, 2022, entitled "Senate Candidate Arrested – Charged with False Report".
The press release was in regards to – as stated by HCSO, "Ryan Dark White, a.k.a. Dr. Jon McGreevey, 54, a candidate for United States Senate, as the source of the information".
McGreevey is/was the 'whistleblower' who provided a video-taped interview/deposition to Attorney Lin Wood regarding claims by McGreevey that high-level politicians were abusing children.
In sum and substance, HCSO has charged Dr. Jon McGreevey for making a false statement regarding child sex trafficking.
HCSO said, "The information provided to detectives claimed an older adult male was in the business with a young girl, 10-12 years of age, forcing the child to perform sexual acts on male customers".
HCSO said, "On July 7, 2022, detectives interviewed White. The investigation revealed at no time were any sex acts performed or offered by any of the individuals in the establishment as reported by White".
BASIS FOR MY INVESTIGATION
The HCSO press release does not, at any time, state, claim, or assert, that a minor child 10-12 years old was NOT in the "adult bookstore".
IMMEDIATE SCOPE OF INVESTIGATION
I am investigating to determine if a minor child 10-12 years old was in fact in the adult bookstore.
PURPOSE OF INVESTIGATION
Should HCSO factually know that a minor child 10-12 years old was in the adult bookstore; the child was being sexually abused via that simple fact.
If HCSO factually knows a child was in that adult bookstore but opted to criminally charge the witness who brought it to the attention of law enforcement, I will expand the scope of my journalistic investigation to determine if systemic child sex trafficking involving the HCSO is occurring in Harford County, Maryland.
~end~