Investigation launched into ABEL DANGER donations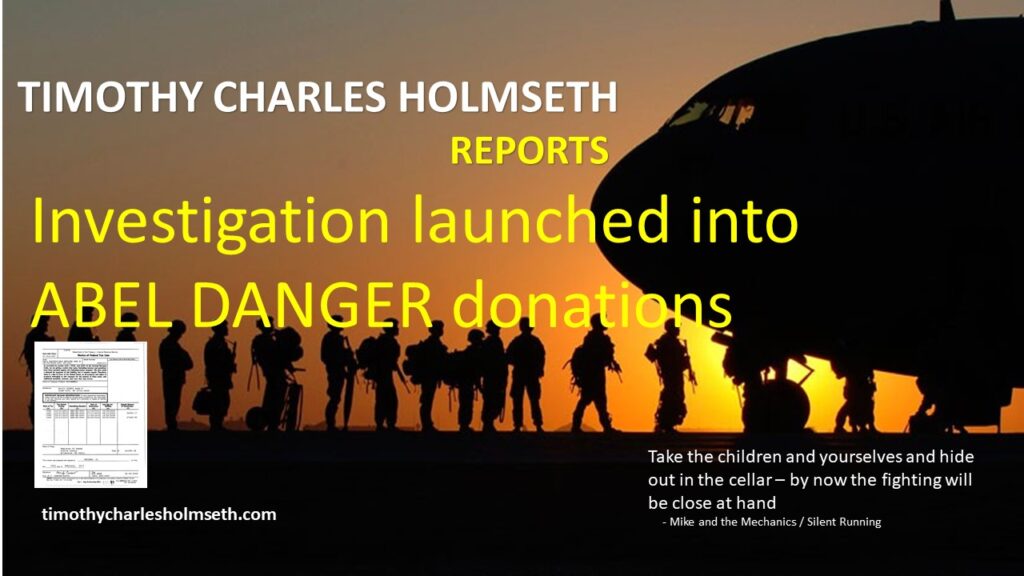 by Timothy Charles Holmseth on March 2, 2020 at 12:50 P.M.
Timothy Charles Holmseth Reports is opening an independent investigation into matters regarding donations, if any, received by any entity associated with Field McConnell's online radio program ABEL DANGER and/or THE FIELD REPORT, and/or THE CHILDREN'S CRUSADE.
The investigation was prompted by the extremely bizarre, suspicious, irresponsible, and defamatory behavior of a You Tuber called Agent Margaritaville. Agent Margaritaville (real name Gerald) is a man from Canada whom I do not know. Gerald from Canada was a semi frequent guest on Field McConnell's program and has spent a long time in prison for his dishonesty.
When Field McConnell was extradited to Florida (I believe the same day Field arrived in Florida), Gerald from Canada went on You Tube and made the most ridiculous accusations against me I have heard in a long, long time (and there are dome doosies out there). Gerald from Canada began falsely accusing me of receiving some $750,000 in donations, which he said I obtained from donors to THE CHILDREN'S CRUSADE and/or THE PENTAGON PEDOPHILE TASK FORCE.
I did not receive any such described monies.
I am opening an investigation based upon Gerald from Canada's erratic behavior, in conjunction with any facts that may arise from a $141,955.06 Federal Tax Lien that exists against Field McConnell.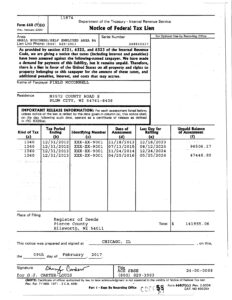 It is significant to note that a man named Gordon Butler from Canada told me that Field McConnell's You Tube program is his (Butler's) show.
The primary objective of the investigation is to determine:
Were donations ever made by members of the public who were viewing ABEL DANGER and/or THE FIELD REPORT?
If yes, who received the donations?
If yes, what was the donation delivery system/instrument (e.g. online) (e.g. U.S. Mail)?
If yes, were the donations received in the United States or Canada?
If yes, where were the donations kept (e.g. bank)?
YOU CAN HELP
If you, or anybody you know, has ever sent in a donation to the ABEL DANGER program, or any of the before-mentioned entities, I am interested in your information. You can contact me at tholmseth@wiktel.com
I will provide updates on this developing story.