Jayme Closs kidnapping cover-up – Daily Mail publishing CIA disinformation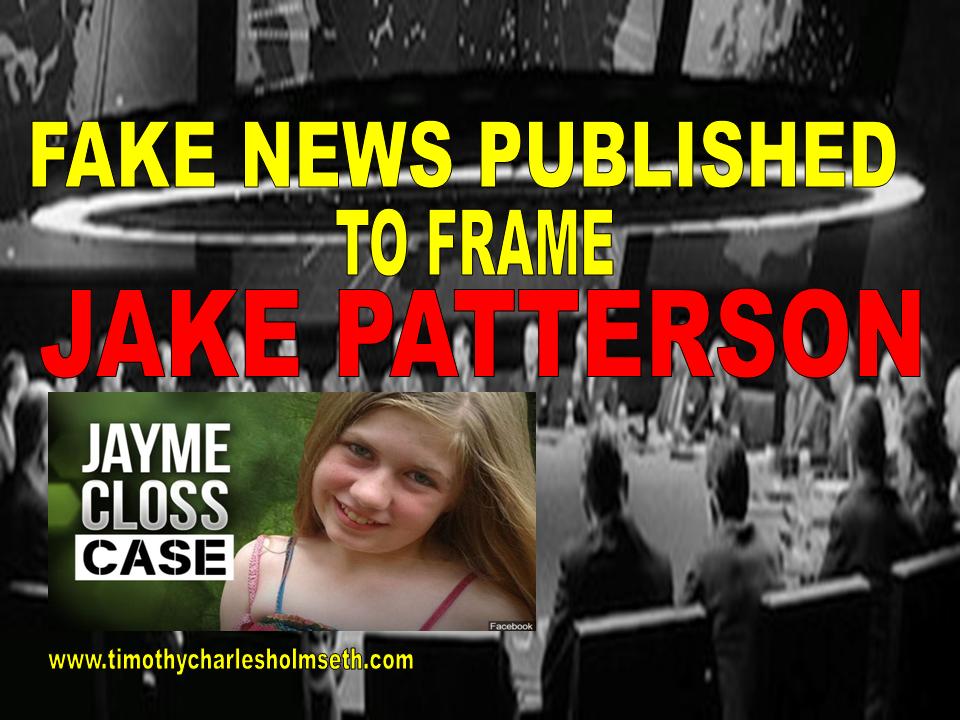 by Timothy Charles Holmseth on February 1, 2019 at 1:24 P.M. CST
On January 16, 2019 Daily Mail published 'EXCLUSIVE: Jayme Closs' kidnapper lived in weird 'time warp' without smart phone, social media or internet connection…'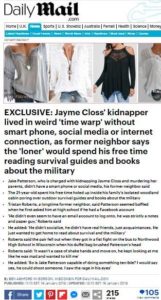 This propaganda piece was instantly recognized by timothycharlesholmseth.com as an attempt by co-conspirators worried about their telephonic and Web communications with Jake Patterson.
And my prediction was correct.
The mainstream media is now reporting "Authorities examine Jake Patterson's phone in Jayme Closs case," reported Valley News Live.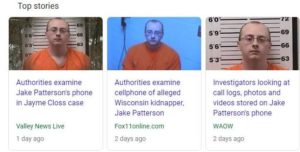 It wasn't the first piece of controlled disinformation published by Daily Mail in the Closs case. On January 14, 2019 timothycharlesholmseth.com published 'Undated photos of Patterson home create further mystery in Jayme Closs' when Daily Mail published a slew of un-sourced photos taken from inside Patterson's house.
The source of the photos taken in the Patterson home should be questioned by law enforcement to see if Jayme was present when the photos were taken.