Q – PROJECT AMBITION – Baby sold by CIA operatives connected to Hillary Rodham Clinton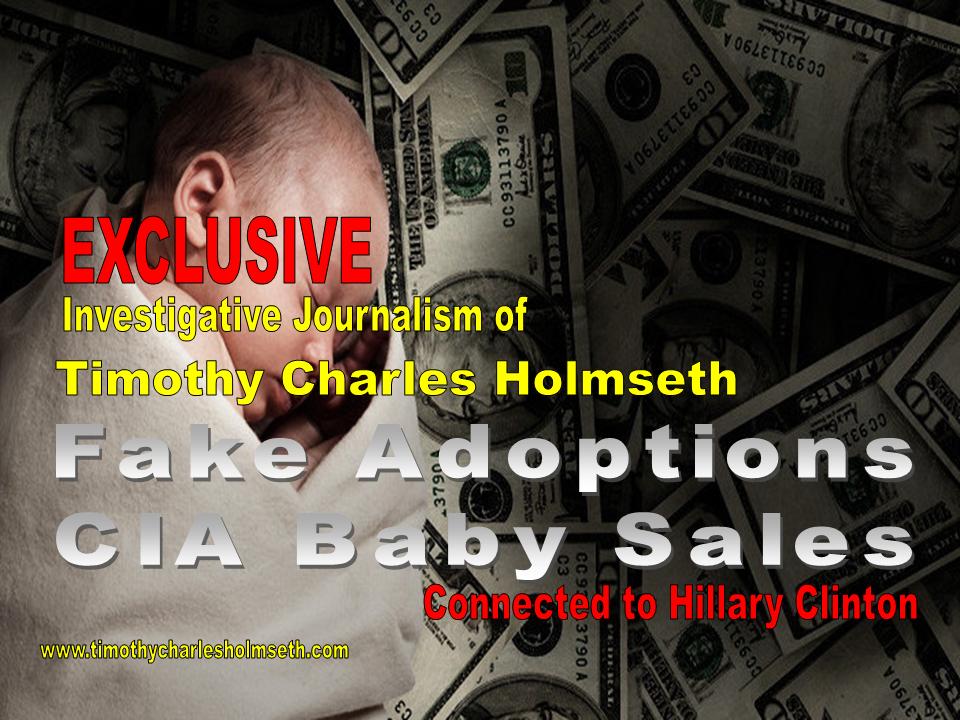 by Timothy Charles Holmseth on January 31, 2018 at 7:24 P.M. CST
In 2009, I (Timothy Charles Holmseth) began conducting interviews regarding a missing and endangered five year-old child from Florida named HaLeigh Cummings.
I interviewed Wayanne Kruger, the victim's advocate who traveled from Arizona to assist the missing child's mother, Crystal Sheffield. Kruger was in direct contact with Attorney Gloria Allred at the time.
Allred was the attorney for Kruger's daughter, Desiray Bartak, who was sexually assaulted by her godfather in 90's. Bartak sued her godfather and appeared on many television and new programs including Oprah and 20/20.
In December of 1994 The Washington Post featured Bartak, Allred, and Kruger in an article entitled The Girl Who Told Her Secret. "Yesterday Desiray was honored by Hillary Rodham Clinton and an organization called the Caring Institute for being one of the 10 "most caring" young adults in the country," The Washington Post reported.
Kruger provided me detailed information and contacts involved with trafficking children across the U.S. – Mexican border, Belgium, Russia, and elsewhere.  
Kruger said her father did Top Secret work for the Pentagon.
Kruger detailed a CIA baby sales operation and named specific operatives embedded into Florida social services. She explained how the scheme utilized fake medical records and churches dossiers to move babies out of the country right through the embassy. Kruger said a fake pastor named John Regan was involved with several other rogue CIA child traffickers.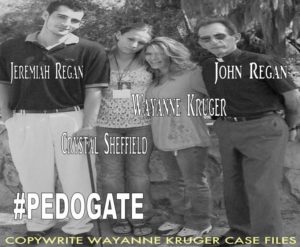 Kruger provided me the following information about a baby that was illegally sold.
In 2012 the police in East Grand Forks, Minnesota and the Minnesota Pine to Prairie Gang and Drug Task Force stormed my home-office with a search warrant signed by a Minnesota judge and seized my computer. The computer was eventually ordered returned by the Court but the police had destroyed the hard drive. The evidence I obtained during my investigations was resurrected on secret backups.
This baby was brokered through:
Ukraine Embassy
3350 M Northwest Street
Washington, DC
20007
This Baby Was Sold In 2001
4/01 – making calls – $100
6/01 – Tickets and rental car – $450
8/01 – Agency – $10,000
10/01 – Travel – $2,000 (incidental)
10/01 – Baby travel kit – $500 (Car Seat on Plane)
10/01 – Gift – Dossier – $3,000
10/01 – 2nd Dossier – $2,000 (same dossier as before)
10/01 – Home Study – $2,000
10/01 – Extra Cash – $2,000
10/01 – Police Marriage and Divorce – $50
10/01 – Notary-Stamp – $175
10/01 – Embassy Fees – $1,200
10/01 – Two Copies of Fees – $240
PAPERWORK NOW IN ORDER
10/01 – Next Embassy – $1,400
10/01 – Translator – $400
10/01 – Doctor – $200
10/01 – Passport/Visa – $800
10/01 – Two Week Stay – $1,000 (traveling through Warsaw)
10/01 – Cab – $800
10/01 – Party $500
10/01 – Baby Flew Out of Warsaw
About Author