Q – PROJECT AMBITION – Minnesota Prosecutor accuses investigative journalist Timothy Charles Holmseth of being "QANON"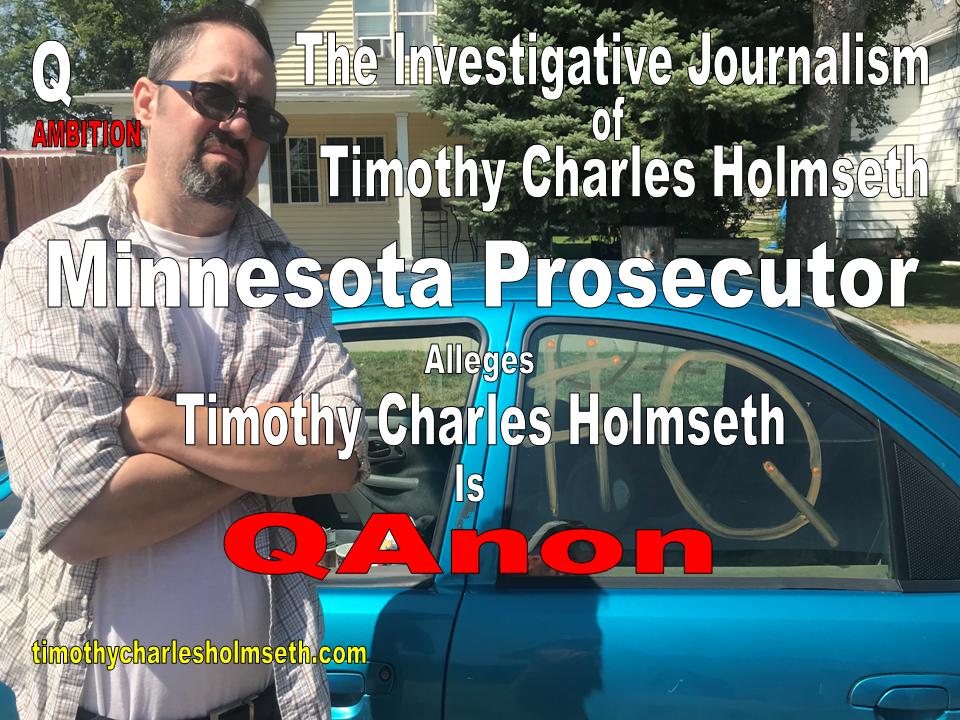 by Timothy Charles Holmseth on January 31, 2019 at 12:26 P.M. CST
Edited by Timothy Charles Holmseth on April 9, 2020 at 10:47 A.M.
In October of 2019 award-winning news reporter, Timothy Charles Holmseth, reported on behalf of the Pentagon Pedophile Task Force, 2100 CAGED KIDS IN TUNNELS RESCUED BY US MARINES IN CALIFORNIA – MOST BELIEVED TO BE ABDUCTED BY CPS.
However…
As the record shows…
Timothy Holmseth first had to survive a plot to have him put him in prison because he had uncovered evidence that led to Jeffrey Epstein and a world-wide human trafficking and black market baby sales operation that ran stolen babies and children through the Ukrainian Embassy in Washington DC.
Holmseth filed many of the documents with the court in Polk County, Minnesota.
During the plot Holmseth was falsely accused of being "sick" and "mentally unstable" not really being a news reporter, and of being QANON.
Observe…
On December 27, 2018 Ronald Galstad, the city attorney for East Grand Forks, Minnesota filed a Brief regarding State of Minnesota v. Timothy Charles Holmseth.
In the Brief, Galstad alleges Holmseth is 'QANON'.
Galstad told the Polk County Court that Holmseth was publishing content on "Defendant's own website Write Into Action, You Tube, Twitter, facebook and recently QAnon which is a claimed secret conspiracy by an alleged deep state" against U.S. President Donald Trump and his supporters," Galstad said.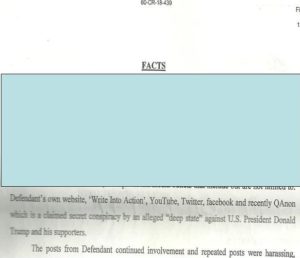 In September, 2018 Holmseth filed a MOTION TO DISQUALIFY Attorney Galstad supported by an Affidavit that details Galstad's involvement with cartel operatives involved in selling babies and little kids internationally. Holmseth alleges Galstad has been communicating with rogue CIA operatives that created child rape pornography of a missing five year-old from Florida named HaLeigh Cummings.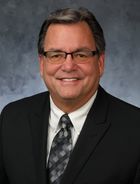 Holmseth's Motion has sat dormant because Attorney Gretchen Handy, a Minnesota Public Defender with Handy Law Group insisted she be the one to file all Motions.
Holmseth has been arrested multiple times by East Grand Forks police based upon a court order issued in Broward County, Florida.
In August of 2018 Holmseth was interviewed by the Grand Forks Herald for a story entitled  Q conspiracy a new version of old phenomenon. In the article David Murphy, city manager, East Grand Forks said Holmseth is sick for alleging government employees would be involved with child sex trafficking.
Holmseth has evidence Galstad has been tasked with preventing him (Holmseth) from releasing bombshell evidence that would generate massive support for the Trump Wall on the U.S.-Mexican border.
Nothing Can Stop What's Coming
Nothing
Q
I can see you're one of that kind; that carries around a time bomb in your mind; no one knows; when you'll slip the pin
Ephesians 6: 10-18
About Author