Q – PROJECT AMBITION – Ronald McDonald House international child porn cover up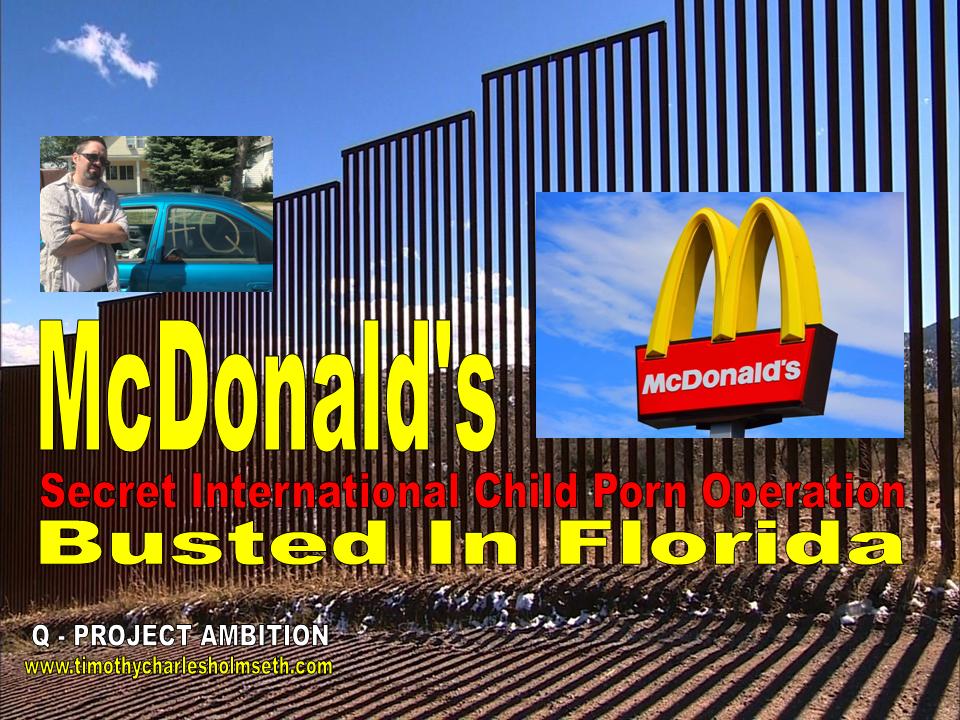 by Timothy Charles Holmseth on February 3, 2019 at 11:40 A.M. CST
In 2009, I began conducting recorded telephonic interviews regarding a national profile kidnapping of a five year-old from Florida named HaLeigh Cummings.
I stumbled upon an international crime syndicate of CIA-FBI child sex traffickers connected to Clinton Global.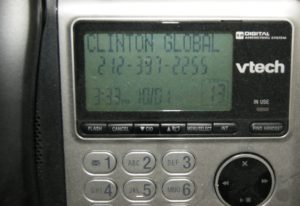 I acquired names, methods, and routes from operatives connected to the Pentagon and former U.S. Presidents. I obtained the most graphic of details of torture and rape (e.g. child raped by paying customers for so long the child died – split open – thrown in the garbage).
Orders were issued to operatives embedded into the Florida judicial system to obtain a "cyber-stalking" court order against me in Broward County to bring my reporting to a halt. The city government and police department in East Grand Forks, Minnesota were ordered to destroy my computer and use the Florida court order to arrest me if published information about the cartel.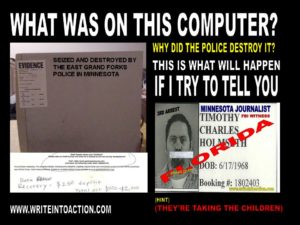 Sources in the intelligence community advised me that my information was being intensely suppressed because the high profile nature of the sources and cases would dramatically affect public opinion on the Trump Wall and the 2020 election.
After learning there was a hit put out on me – Q – PROJECT AMBITION was developed and initiated.
The mainstream media contacted me regarding my affiliation with Q for a story entitled QAnon: New version of old phenomenon which was intended to marginalize my impact (but failed).
State Prosecutor Ronald Galstad attempted to discredit me by requesting the Polk County, Minnesota court order I be psychologically evaluated. I was evaluated by Dr. Charles Chmielewski Ph.D., L.P. and found to be completely competent. 
In December, 2018 Galstad filed a Brief with the Minnesota court wherein he said I was QAnon.
Q – PROJECT AMBITION – Ronald McDonald House international child porn cover up
I obtained intelligence from Wayanne Kruger, Arizona/California. For more on Kruger read Q – PROJECT AMBITION – Baby sold by CIA operatives connected to Hillary Rodham Clinton
Kruger explained to me the magnitude and reach of the international cartel operatives that I was exposing with Holmseth Publishing. She said that in 1996 there was a group in Florida using the McDonald's franchise and Ronald McDonald house as a front to exploit 'poor' children and create child porn films for international distribution.
"In 1996 they had seven couples" Kruger said, and explained they were giving 'poor kids' free birthday parties. "A slew of porno hit China; it hit the Philippines; it hit Saigon, Vietnam – it hit all over everywhere," she said.
Kruger said the child porn operation lasted until it was busted in 2001.
"In 2001 the McDonald's corporation paid off an estimated one hundred and twenty million dollars to these families because of the franchises," Kruger said.
"In 2001 was the highest rate of missing children during that McDonald's franchise (scandal)," Kruger said.
Read Q – PROJECT AMBITION – Baby sold by CIA operatives connected to Hillary Rodham Clinton to see a price list Kruger provided me of a baby sold in 2001.
Kruger said a PI found listening devices inside her home. She explained how on one occasion she and her husband, Markus Klein, were discussing 'Timothy Holmseth' and something I authored, when their house was suddenly surrounded by strange automobiles that were circling. She said on another occasion their home was surrounded by a biker gang on Harley's revving their engines.
Kruger said pornographers involved in the McDonald's child porn operation are directly involved with (the City of East Grand Forks, Minnesota and their City Attorney, Ronald Galstad who is prosecuting me with a Broward County, Florida court order).
"Don't let Ronald McDonald's fool you," Kruger said.
The State of Minnesota's has justified arresting me with their Broward County, Florida court order on three occasions. To learn more on the MEGA BOMBSHELL that is coming, read:
Q – PROJECT AMBITION – U.S. Government suppressed truth about international CIA child trafficking – PROOF!
https://timothycharlesholmseth.com/q-project-ambition-u-s-government-suppressed-truth-about-international-cia-child-trafficking-proof/
Q – PROJECT AMBITION – Rape of kidnapped five year-old covered up by State of Minnesota – MEGA BOMBSHELL COMING
https://timothycharlesholmseth.com/q-project-ambition-rape-of-kidnapped-five-year-old-covered-up-by-state-of-minnesota-mega-bombshell-coming/
About Author