'FRAZZLEDRIP' WITNESS TO TESTIFY BEFORE CONGRESS' WEAPONIZATION of the FEDERAL GOVERNMENT SUBCOMMITTEE? (JESSIE MARIE CZEBOTAR WITNESSED WAR CRIMES AND CANNIBALISM BY U.S. PRESIDENTS) (FUNDED BY THE FEDS)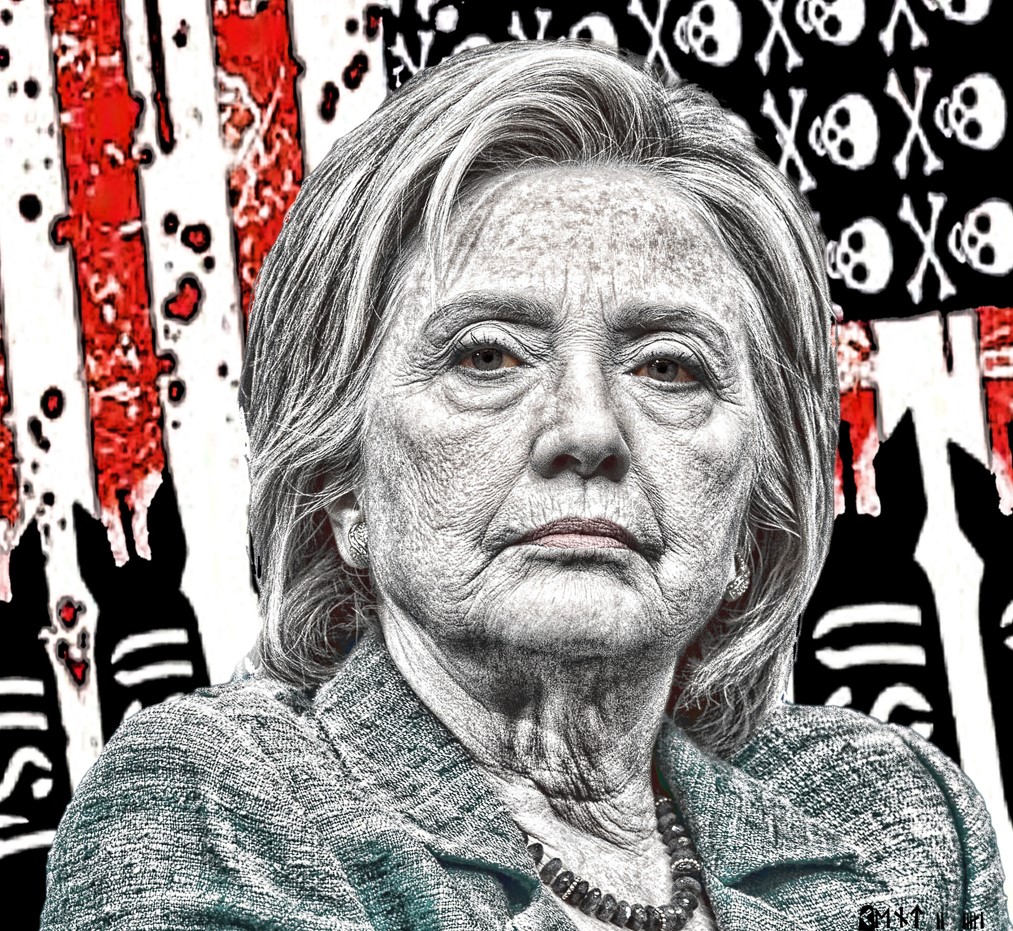 by Pentagon Pedophile Task Force on February 1, 2023 – USA
Social media is abuzz with the name Jessie Marie Czebotar.
Timothy Charles Holmseth posted today on TRUTH SOCIAL that Steven S. Biss was retained by Randi Lynn Erickson for actions in U.S. Court including RICO. Holmseth also reported Jessie Marie Czebotar is on the witness list.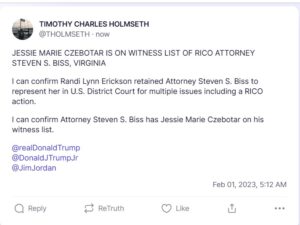 ~begin~
JESSIE MARIE CZEBOTAR IS ON WITNESS LIST OF RICO ATTORNEY STEVEN S. BISS, VIRGINIA
I can confirm Randi Lynn Erickson retained Attorney Steven S. Biss to represent her in U.S. District Court for multiple issues including a RICO action.
I can confirm Attorney Steven S. Biss has Jessie Marie Czebotar on his witness list.
~end~
Czebotar is the woman who was raised in what she calls the System, was groomed to be the Queen Mother of Darkness, and, in sworn affidavits in the U.S. Court, says that as a child she witnessed former Secretary of State Hillary Rodham Clinton direct her protectorate to chain children to the floor and scald them with hot water and rape them, whereupon Clinton ripped a gland out of the child's head and ate it.
There are unconfirmed reports Czebotar will be testifying before Congress' Weaponization of the Federal Government' subcommittee being headed up by Rep. Jim Jordan.
It is believed Czebotar witnessed horrendous crimes that are also seen, at least in similarity and nature, on the Hunter Biden lap-top from hell.
Czebotar says, as a child, she was forced to ingest a drug called Adrenochrome during inhumane experiments. She also says she witnessed a child be chained to a table and have his/her brains eaten (while the child was alive watching) by U.S. Presidents.
The stories about adrenochrome are not new. Attorney Lin Wood recently posted on Telegram about Dr. Phil and suggested Dr. Phil drinks adrenochrome and worships the devil.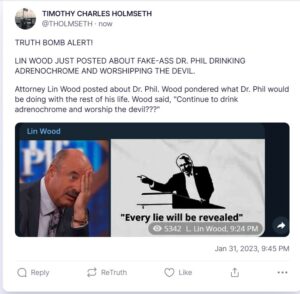 Czebotar says she was forced to attend a Satanic ritual as a child, where Elon Musk was raped by a statue of Jesus with a dildo connected to it.
If you would like to show Rep. Jim Jordan your support of Jessie Marie Czebotar's tentative testimony, he can be contacted at the following link.
If you contact or call Rep. Jordan on the telephone you are encouraged to upload the call onto a video platform and send a link to tholmseth@wiktel.com
About Author