MEDIA RELEASE: Letter of Intent to Sue to an additional Defendant in Holmseth v. Page et al – 3:22-cv-00912 – Tennessee Middle District (RICO)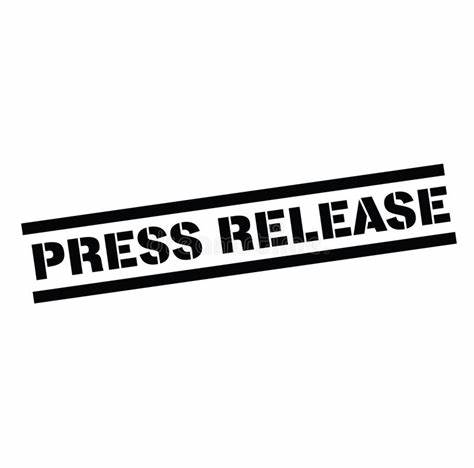 by Pentagon Pedophile Task Force on November 23, 2022 – USA
The following media release was published today on the TRUTH SOCIAL account of Timothy Charles Holmseth.
~begin~
MEDIA RELEASE
I've issued a Letter of Intent to Sue to an additional Defendant in Holmseth v. Page et al – 3:22-cv-00912 – Tennessee Middle District (RICO).
The Letter will be filed with the Clerk.
The public should be advised that any WANTED/REWARD posters published with my image is an act of criminal extortion in advance of conspiracy to commit pre-meditated murder connected to threats of kidnap, torture, rape, and murder by the publishers.
@realDonaldTrump
@JimJordan
@DevinNunes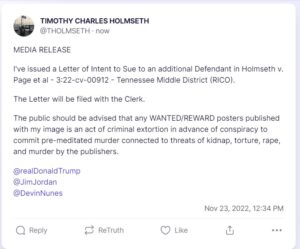 ~end~