NO FRINGE on American flag! NO FLAGS at U.N.!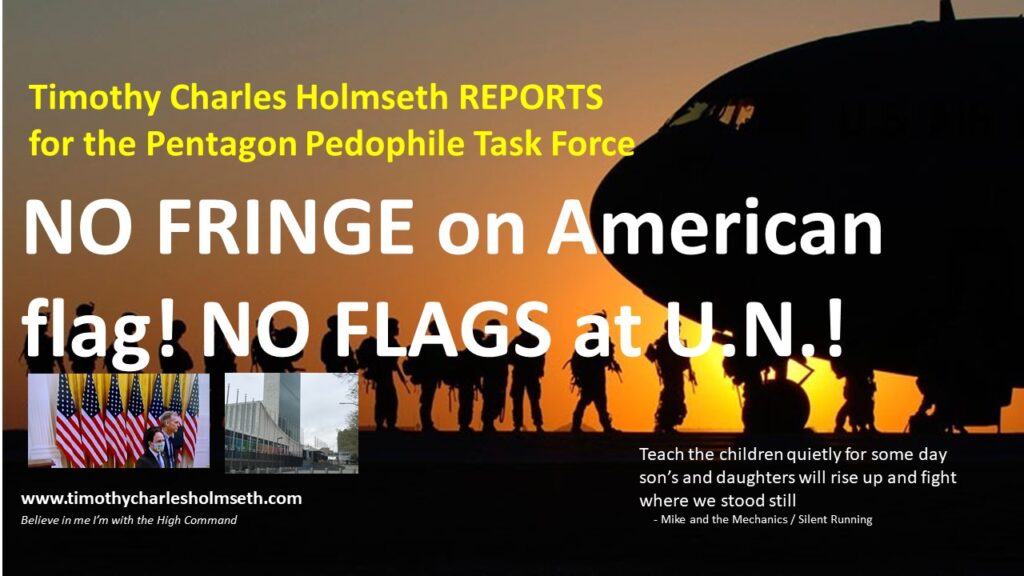 by Timothy Charles Holmseth on May 1, 2020 at 9:43 A.M.
President Trump and the U.S. Military are taking our country back.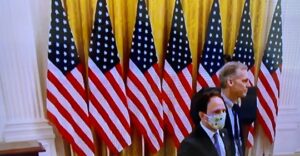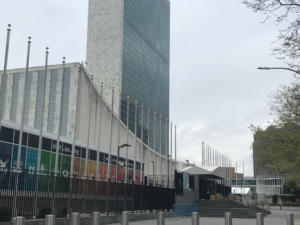 Russell-Jay: Gould commented to Timothy Charles Holmseth REPORTS on the U.N. flag situation in a statement he made in quantum grammar.
~~~BEGIN~~~
: CONCERNING-PRIVATEERS,
: NO-COUNTRIES, FICTION, CLOSING-EACH-COUNTRY, WAR-TIME=MARTIAL-LAW.
: PAY-MASTER-GENERAL, POSTMASTER-GENERAL, COMPTROLLER OF THE GLOBAL-CURRENCIES, SOVEREIGN, COMMANDER &: CHIEF: Russell-Jay: Gould.
~~~END~~~
Believe in me I'm with the High Command 
About Author