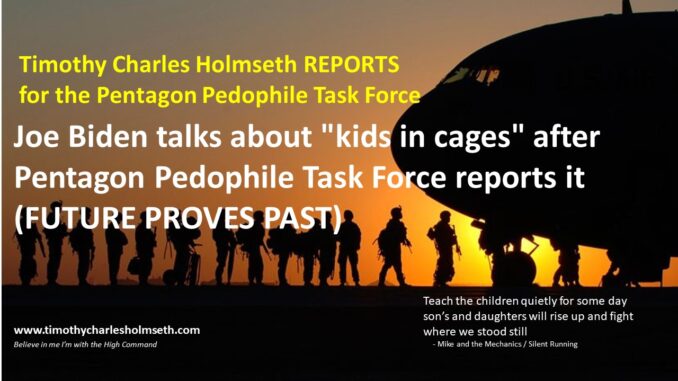 by Timothy Charles Holmseth on April 28, 2020 at 8:08 A.M.
Today FOX NEWS reported Joe Biden made comments about putting "kids in cages".
In October, 2019 the Pentagon Pedophile Task Force broke a hole in the dam that had been been holding back the raging river of truth about kids in cages being rescued from tunnels and bunkers.
Future proves past.
Nothing can stop what's coming.
The dam is about ready to collapse.
Believe in me I'm with the High Command