OHIO IS THE EPICENTER !!!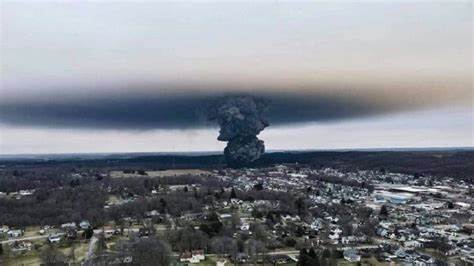 by Pentagon Pedophile Task Force on February 20, 2023 – USA
The following posts were made on the TRUTH SOCIAL account of Timothy Charles Holmseth today.
~begin~
I named retired Navy Vice Admiral Charles W. Moore as a Defendant in my RICO action. Federal court records show Moore comes up in Minnesota and Tennessee.
Moore contacted me boasting his friendship with Gen. Mark Milley, Gen. Michael Flynn, and President Trump, amidst threats from his colleagues to murder me and Randi Erickson, and have my daughter raped by a dog while filmed at Fort Campbell.
Moore told me to stop my reporting on child rescues.
I'm hearing he made a recent career move.
~end~
~begin~
OHIO IS THE EPICENTER!
I'm receiving questions about retired Vice Admiral Charles W. Moore and my RICO action in TN.
Yes! The RICO involved Ohio & the Christopher E. Hallett assassination (Ohio native) (COVID codes and HUMAN TRAFFICKING).
I filed 3 Complaints to the Court.
READ THEM ALL!
Ohio is the EPICENTER!
I gave Gov. DeWine notice and STATE OF OHIO continued to hunt me.
ORIGINAL RICO 3:22-cv-00912 TN Middle District
OH put up a BLOCKADE to STOP me and Randi Erickson.
~end~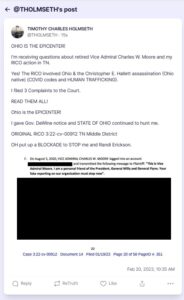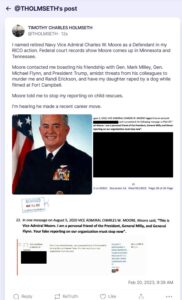 About Author