OHIO RAPIST PUBLICLY TALKS ABOUT "SNUFF" FILM MADE OF DELPHI MURDER VICTIMS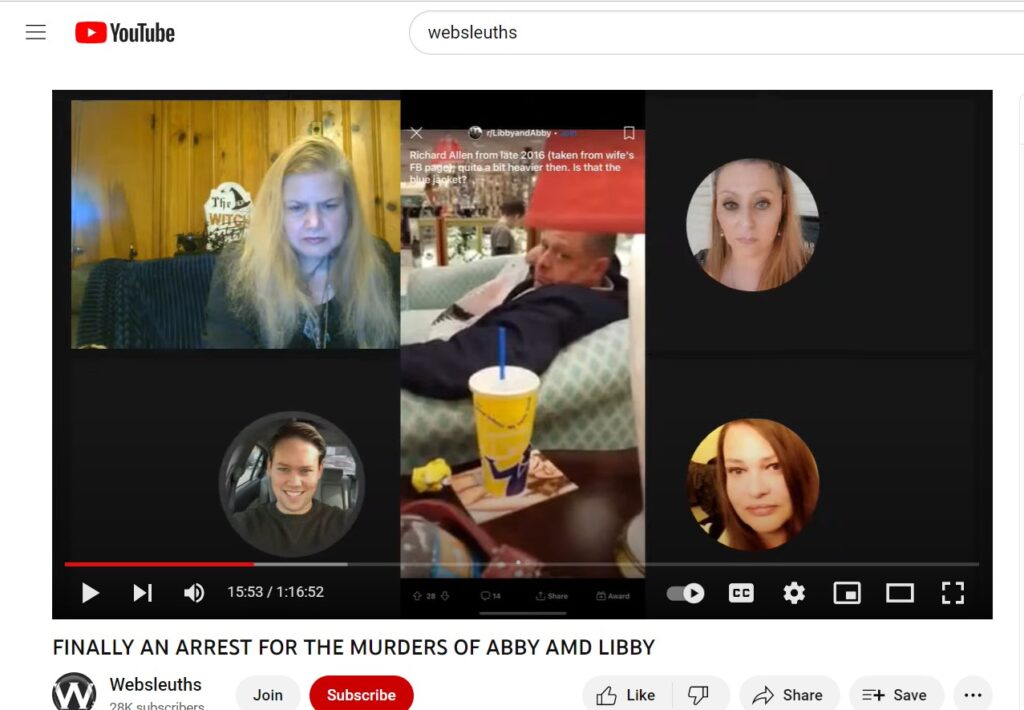 by Pentagon Pedophile Task Force on October 29, 2022 – USA
We are covering the recent arrest and developments in the Delphi, Indiana murder case.
We are also covering the developing story out of Belmont County, Ohio that may be related to the Delphi case.
The Ohio case involves a suspicious photograph of a small female's vagina with no pubic hair and strange bruising – possibly a corpse – that was texted to Randi Lynn Erickson, a former Minnesota judge, by a sexual predator, rapist, and torturer named Alexandria Goddard, Ohio.
Goddard was, without a doubt, attempting to 'plant' evidence on Erickson.
Today we reported the evidence has been received by Ohio Attorney General Dave Yost, multiple FBI offices, and a RICO attorney named Steven S. Biss.
We reported the photo may have been a corpse from a snuff film.
UPDATE
Yesterday, Alexandria Goddard (who should be on the radar of the FBI) appeared on a You Tube program called Websleuths to discuss the developments in the Delphi murder case.
Goddard proactively began speculating about snuff porn and the Dark Web being created of the two young, murdered girls in Delphi.
"And then another thing that has crossed my mind because of Kegan and the whole CP (Child Pornography) – you know – how do we know that this wasn't some snuff," Goddard said.
"Absolutely, it could be something they filmed so they could sell," added Tricia Griffith, the host.
"So that, especially with posing and taking items and you know them talking about the amount of blood – I thankfully have never seen such things and don't want to I don't even want to think about it but, you know, it exists, you know that could very well be if Keegan and others were involved in some sort of alleged ring – snuff is very lucrative on the Dark Web," Goddard said.
Another suspicious statement came from Goddard's co-host on 'Crime and Scandal' Levi Page. Page's statements could possibly indicate he has inside knowledge that evidence was planted on Richard Allen, the man who has allegedly been arrested – – – whereupon police were sent to his home so they could 'find' it.
"A neighbor had accused Richard Allen of theft. And the police went to the home. When they got to the home, they found evidence linking him to the murders. And that they then did a more comprehensive search in the back yard and found concrete evidence," Page said.
LEARN ABOUT ALEXANDRIA GODDARD 
About Author