Presidential Executive orders on human trafficking cited in Minnesota court memos regarding Clinton Global and Mike Pence – files not public for now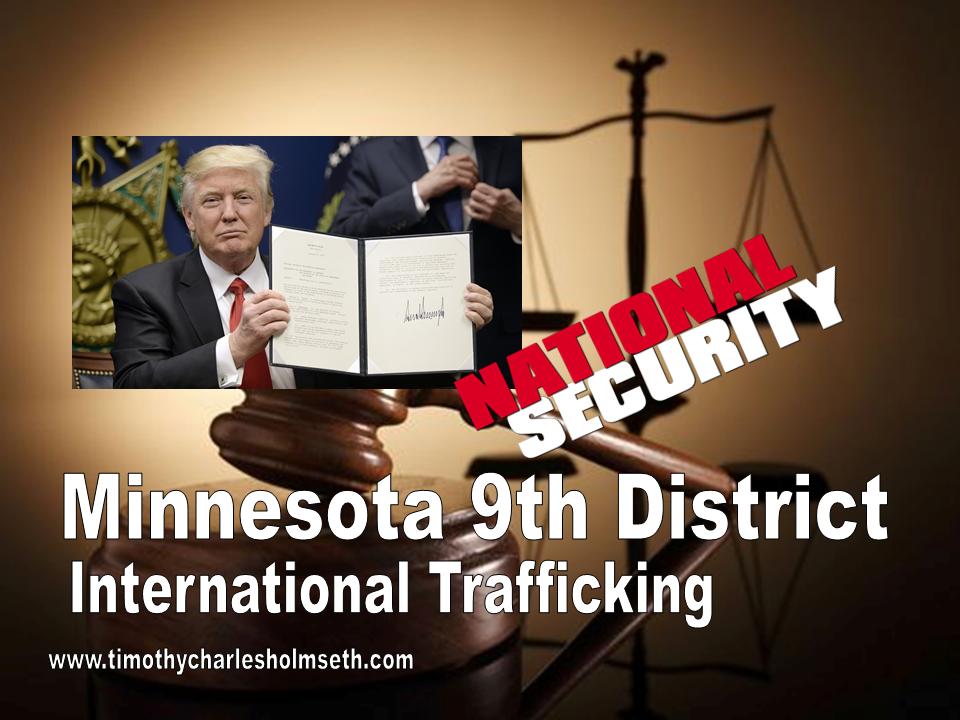 by Timothy Charles Holmseth on January 18, 2018 at 7:11 P.M. CST
Two memos containing sensitive information regarding transnational child sex trafficking were filed with the 9th Minnesota District Court over two weeks ago but are not being made public – at least not at this time.
On December 30, 2018 and January 1, 2019 Timothy Holmseth submitted memos to the 9th Minnesota District Court regarding case number 60-CR-18-343 et al.
The court filings contain details regarding a cabal of attorneys in Minnesota that conspired with operatives of Clinton Global to silence Timothy Holmseth, a journalist who uncovered evidence of child pornography of a missing child, CIA baby sales, and organized crime networks connected to Mike Pence's Indiana and Broward County, Florida.
The memos do not appear on the Register of Actions for Polk County, Minnesota.
According to the law clerk of Honorable Anne M. Rasmusson the memos were received and "stamped" and the judge "took them right away". Judge Rasmusson has the files but they are not presently on the Register because "that's just what the Judge wanted to do in this situation," the clerk said.