RAPIST ALEXANDRIA GODDARD CHANGES HER STORY ABOUT THE INDENTITY OF THE FEMALE IN THE 'SMALL' 'HAIRLESS' 'SMALL HIPS' 'STRANGE BRUISING' VAGINA PHOTO SHE TEXTED TO MN JUDGE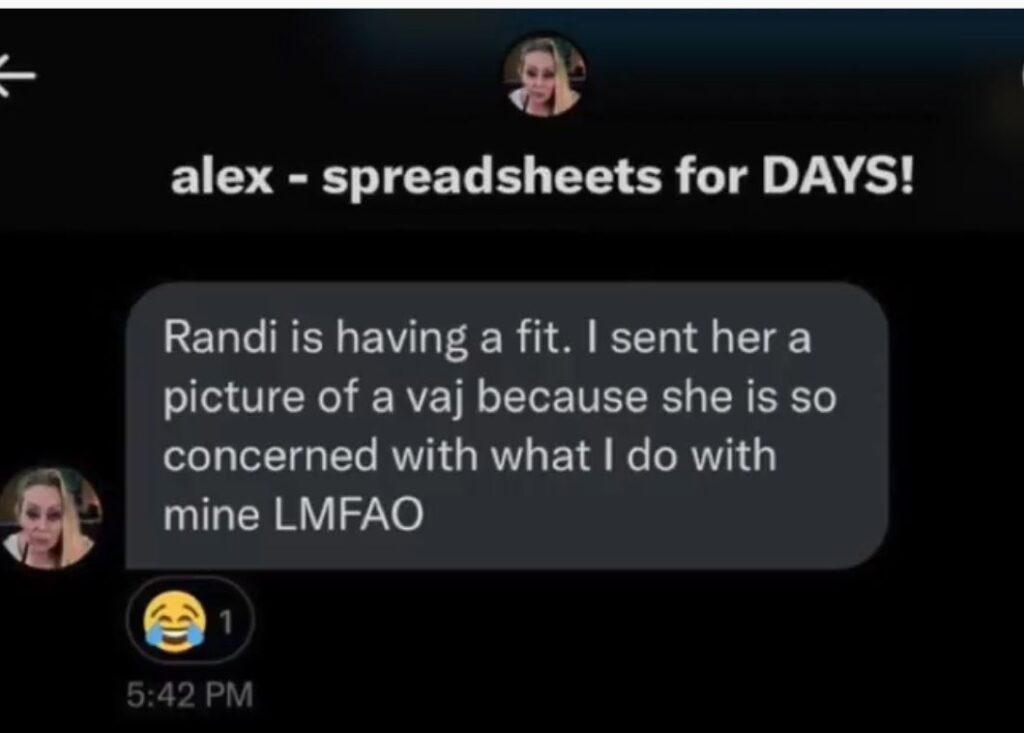 by Pentagon Pedophile Task Force on September 17, 2022 – USA
The following post was made by Timothy Charles Holmseth on Truth Social, today.
Note: To view a slideshow of the entire text exchange between Alexandria Goddard and Randi Lynn Erickson click here… PLOT BY DOJ FBI OP TO FRAME MN JUDGE (WHO ESCROWED CANNIBALISM EVIDENCE AGAINST HILLARY) FOR MURDER (bitchute.com)
~begin~
BREAKING NEWS – OHIO
Development in Ohio c#!#d porn frame-up case involving an explicit photo texted to the MN judge (Randi Lynn Erickson) who escrowed the Hillary Clinton cannibalism evidence now in the U.S. Court and U.S. Military.
Rapist Alexandria Goddard texted the image to Erickson claiming it was her own private parts. Goddard then quick filed 'stalking' charges to stop Erickson from traveling to the Ohio courthouse and Sheriff.
Goddard has now admitted it was NOT her own #!#!$!.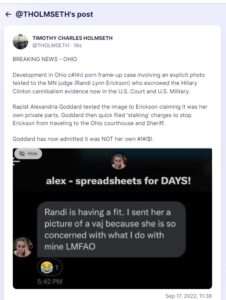 ~end~