RELEASED: PRELIMINARY INVESTIGATIVE TIMELINE of COUP AGAINST PRESIDENT TRUMP by INTERNATIONAL HUMAN TRAFFICKING CARTEL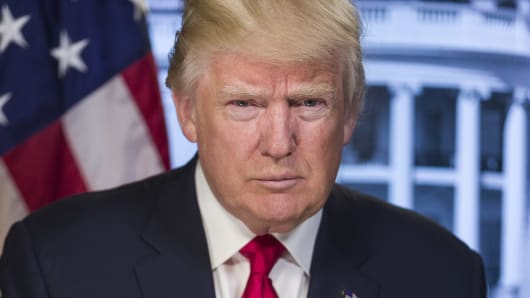 by Pentagon Pedophile Task Force on July 15, 2022 – USA
The following was posted on the GAB account of Timothy Charles Holmseth, today.
~begin~
PRELIMINARY INVESTIGATIVE TIMELINE of COUP AGAINST PRESIDENT TRUMP by INTERNATIONAL HUMAN TRAFFICKING CARTEL
by Timothy Charles Holmseth – War Correspondent – on July 15, 2022, at 7:32 A.M. – USA
The following is a timeline of certain events leading up to the coup against President Donald J. Trump.
This information was gathered by Timothy Charles Holmseth after Holmseth journalistically infiltrated a human trafficking operation in 2009. This timeline picks up in 2019.
MARCH 2019
MARCH, 2019 – David Lester Straight tells former MN Judge Randi Lynn Erickson he has been appointed to Presidential Commissions by Donald J. Trump for "Judicial Corruption" and "Human Trafficking".
JULY, 2019 – Straight tells award-winning news reporter Timothy Charles Holmseth he has "Secret Service" clearance and explains that he viewed videos of VP Mike Pence raping a little boy.
OCTOBER, 2019, – Straight provides Holmseth a detailed account of a rescue mission he participated in with U.S. Marines. Straight said 2,100 kids, most of whom had been kidnapped by CPS, were rescued from cages underground in California. Holmseth reported the story to the world.
DECEMBER, 2019 – Straight asks Holmseth to travel to Oregon to assist with a human trafficking investigation with 'Melania's Task Force'. Straight says there is a small child being actively raped and he has pictures of her bloody underwear. Straight says he called a hospital and the voice on the other end sounded weird and evil and was the [actual] "devil". Straight said he took a picture of people outside the hospital and the photographs revealed the people had "no eyes".
Upon Holmseth's arrival in Oregon, a member of the investigatory team, Marcella Crandall, who (unbeknownst to Holmseth) Straight was assisting (via U.S. Military connections) in getting her children back from Family Court/CPS, told Holmseth "all David does is lie".
Straight told Holmseth (and several others) that Crandall is "Mary Magdalene" and carries the Jesus DNA Strand. While at a resort near Bend, Oregon, a Resort employee casually asked Straight what they were all doing in that room (with the white boards etc.). Straight opened his jacket to reveal his sidearm and told the woman he was appointed to "Presidential Commissions" by "President Trump". Holmseth observed Straight on the telephone. Straight told Holmseth he was talking to "Melania Trump". Straight said he told Melania Trump "our little task force needs help".
Straight told Holmseth he was being directed by God to protect Marcella Crandall (Mary Magdalene) for the next few years. Straight told Holmseth (and Randi Erickson) he had been contacted by world leaders including William Moffitt. Straight said Moffitt told him Crandall was Mary Magdalene. Holmseth observed Straight kneeling down on one knee beside Crandall who was sitting in a chair. Straight was getting his face very close to Crandall's face and softly telling her that she is a very "special" person. Crandall rolled her eyes and said, "I'm not Mary". Videos of Straight's law seminars show Straight suggesting that a Judge at GITMO has the last name "Crandall" and tells everyone he 'cried for days' because of the spiritual implications.
Crandall told Holmseth she believed her ex-husband, a sergeant on a SWAT team, was trafficking videos of child porn. Crandall said she found a boot in her closet full of SD cards. Crandall told Holmseth of a little girl laying on the bed crying, "I don't want to be daddy's little princess".
During the investigation in Bend, Crandall got into a heated argument with Straight because, she said, Straight had not yet submitted a dossier to the U.S. Special Forces to extract her children from her ex-husband in a military raid. Crandall threatened Straight that she might go to the "FBI".
During investigations, Holmseth made a critical discovery of a corporate human trafficking operation connected to children and Israel dated all the way back to World War 2. The trafficking led to a CIA director. Straight said it was connected to Attorney J. Scott Greer and a private 'Family Services' child trafficking empire.
At one point Crandall took all the files and work-product into her room and claimed it was all her property. Straight finally gave in to Crandall's constant anger and antics and made an appointment at a U.S. Military base in California. Straight would not allow Holmseth to attend the meeting.
Holmseth filed a written report to Straight and explained that he (Holmseth) believed Crandall was trafficking child sex videos. Straight ignored what Holmseth said. Straight was only concerned with Crandall being "Mary Magdalene".
2020
SPRING, 2020 – Straight told Timothy Holmseth and Randi Erickson the U.S. military rescued 400 children in California. Straight said he was working with "Coronado" and "Sgt Robert Horton". Straight said the kids were being held until the traffickers received an "order" for the kids. Straight emphasized the military was acting upon information they received from Marcella Crandall. Straight also told Holmseth and Erickson that 300 of the 2,100 kids from the previous rescue died.
JULY, 2020 – Straight attended an event near Mt. Rushmore for the 4th of July. Photos show Straight was accompanied by Bonnie Thomas and Marcella Crandall. Videos show that during seminars, Straight told his audiences that John F. Kennedy Jr. is not dead and is serving as the Vice President of the United States. Straight said he accompanied JFK Jr. on Donald Trump Jr.'s helicopter to land atop Mt. Rushmore where President Trump's photographer Gene Ho took photos of JFK Jr. standing on George Washington's head.
AUGUST, 2020 – Timothy Holmseth and Randi Erickson received a flurry of gruesome threats of kidnap, rape, torture, rape by beastiality, and murder, from a paramilitary operation comprised of U.S. Special Forces and federal agents. The threats touted the involvement of Fort Campbell, Kentucky. The threats touted names such as Gen. Michael Flynn, Gen. Mark Milley, and President Trump. One message came directly from Vice Admiral Charles W. Moore.
NOVEMBER 2, 2020 – Christopher E. Hallett, E-Clause LLC, Florida, was doing loss prevention for the U.S. government under consent of Congress. On November 2, 2020, Hallett filed documents in the U.S. Court in Florida's Middle District. Hallett sent a copy of the Clerk of Court receipt to his colleague Randi Lynn Erickson. The filing is believed to include information on international tracking codes for COVID-19. The filing is believed to include documents involving "Timothy Charles Holmseth" "Neely Petrie-Blanchard" "Field W. McConnell" and others. The filings reveal Emolument Violations and the biggest most complex human trafficking operation in the history of the world involving the BAR Association.
NOVEMBER 15, 2020 – Hallett is assassinated in his home. Neely Blanchard is instantly pointed out as the shooter by Shannon Tanis. The so-called investigation is UTTERLY BEYOND LAUGHABLE as the mainstream media quickly dubs the murder 'the QANON Murder' and posts Blanchard's photo everywhere.
NOVEMBER – Following Hallett's murder, Randi Lynn Erickson attempts to locate Hallett's court filings using the PACER system. She discovers the entire file has VANISHED. There is no trace that it ever existed.
NOVEMBER 24, 2020 – Attorney Lin Wood announces on Twitter that he has been working with Attorney Sidney Powell on an election related lawsuit. Wood has been working with Powell at a Plantation called Tomotley in South Carolina that he abruptly purchased in the Spring of 2020. Also working with Wood at Tomotley was Gen. Michael Flynn, Overstock CEO Patrick Byrne, former Navy SEAL David Hancock, former Navy SEAL Jeff Wobig (and others SEALS), and many others.
DECEMBER 18, 2020 – Attorney Sidney Powell, Patrick Byrne, and Gen. Michael Flynn, arrive un-announced at the White House and slip into the White House via an aid named Garrett Ziegler. The trio pushes President Trump on issues such as using the military to seize voting machines. The trio wants Powell to be named as a 'Special Prosecutor'. Trump does not go for it.
2021
JANUARY 4-5, 2021 – David Straight tells Timothy Holmseth he is traveling to Washington DC. Straight says he is going to swear-in a crowd with an oath. Straight says he is going to indict Mike Pence and members of Congress for Treason. Straight says they are going to hold a trial and then "hang them". Straight tells Holmseth he just spoke to "Lin Wood" and said he will be meeting Wood in Washington DC on January 6, 2021. Straight asks Holmseth if he (Holmseth) wants him (Straight) to give Wood a copy of Holmseth's book.
January 4, 2021 – Attorney Lin Wood launched his famous Tweet storm. Wood began the storm with a Tweet to President Trump that directed Trump and the world to read a MEMO authored by Timothy Charles Holmseth, which Holmseth had sent to AG Jeff Sessions warning Trump about Pence and an international human harvesting operation being run by an FBI agent using the alias John Regan to move kids through the Ukrainian Embassy in Washington DC. Wood announced he possessed videos of world leaders raping and murdering children and said the videos were being used for blackmail.
JANUARY 6, 2021 – the events of January 6, 2021 transpired in Washington DC.
AUGUST 6, 2021 – David Straight told Timothy Holmseth and Randi Erickson he is engaged to be married to his girlfriend Bonnie Thomas. Straight wants Erickson to attend the wedding in Hawaii but Erickson declines.
AUGUST 31, 2021 – David Straight marries Bonnie Thomas.
SEPTEMBER, 2021 – Randi Lynn Erickson turns over Crimes Against Humanity evidence to Fort Campbell, Kentucky. The evidence was escrowed by Erickson for an eyewitness.
SEPTEMBER 28, 2021 – David Straight and Bonnie Straight telephoned Randi Erickson and told her that [REDACTED] came to a speaking event with Allen West and sat by the door with a stun-gun. The Straight's describe a high speed chase whereby the Straight's were chased. David Straight said he returned later and the building had been burned to the ground. Straight said he observed a flash-bang hand grenade on the ground and said he pointed it out to the Fire Marshal.
NOVEMBER, 2021 – Randi Lynn Erickson files for an Injunction in U.S. Court in Minnesota asking for relief against the plotters of U.S. Special Forces and federal agents who are trying to locate her and Timothy Holmseth to murder them. Documents filed by Erickson's adversary, Droel Law Firm (MN-TX) reveal information about cannibalism. The following report describes it:
~begin~
On February 15, 2022, shortly before Donald J. Trump's RICO suit was filed – Droel Law, TX-MN, included my name "Timothy Charles Holmseth" in a U.S. Court filing in Minnesota. Droel named me and evidence I obtained regarding an FBI agent named "John Regan". Droel said, "sold kidnapped babies through the Ukrainian Embassy in Washington DC.
Droel said, "Jessie Marie Czebotar".
Here's more from Droel.
Droel Law said in a filing, "…as well as several murders by Hillary Rodham Clinton in Chicago in the early 1980s, which included the raping, torturing, and eating of children during satanic rituals".
Droel said, "…and other high-profile individuals, such as Ronald Reagan, Bill Clinton, Joe Biden, Newt Gingrich, Dick Cheney, Dan Quayle, Mike Pence, John Kerry, Muammar Gaddafi, Amy Coney Barrett, and Elon Musk to name a few, as being involved in some Satanic cult that tortures, rapes, murders, and eats children."
~end~
DECEMBER, 2021 – Timothy Holmseth travels to Keene, Texas and meets David Straight and Bonnie Straight at the Republic of Texas building. David Straight gives Holmseth a business card that says Straight is a Colonel with the Republic of Texas, Texas Rangers. Bonnie Straight's business card says she is "General Counsel" for Republic of Texas.
2022
MARCH 11, 2022 – David Straight sends a text message to Randi Erickson and tells her the "FBI" and a hoard of law enforcement just descended upon the location where he was doing a law seminar. Straight said he declined to talk to the FBI.
APRIL 6, 2022, Randi Erickson advises David Straight she just spoke with Ticktin Law (Donald Trump's attorney).
APRIL 26, 2022, Randi Erickson confronted David Straight about the location and welfare status of the 2,100 kids he said he rescued with U.S. Marines. Erickson said it appears the children were not rescued, rather, they were transferred (trafficked).
MAY 13, 2022 – David Straight tells Randi Erickson to tell Timothy Holmseth to stop using his (Straight's) name.
JUNE, 2022 – Timothy Holmseth discovers a Republic of Texas website and learns David and Bonnie Straight have set up a foreign embassy in Keene, Texas connected to the United Nations.
~end~
About Author