SEN. RAND PAUL TO BRING LEGISLATION AFTER FBI DIRECTOR WRAY BRAGGED ABOUT COLLABORATING WITH PRIVATE SECTOR [TIMOTHY CHARLES HOLMSETH]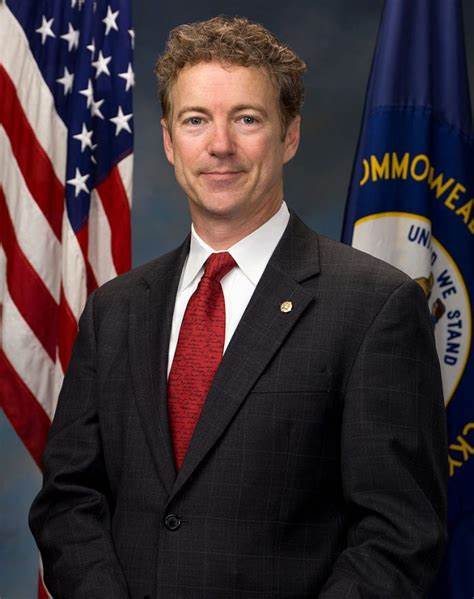 by Pentagon Pedophile Task Force on January 23, 2023 – USA
Senator Rand Paul (R-KY) has promised legislation after FBI Director Christopher Wray bragged at Davos that the FBI is collaborating with the private sector.
The following was sent to Senator Paul by Timothy Charles Holmseth, today.
~begin~
From: Timothy Charles Holmseth
808 Carmichael Rd.
PMB 156
Hudson, Wisconsin
54016
tholmseth@wiktel.com
www.timothycharlesholmseth.com
January 23, 2023
In Re: Free Speech Battle with FBI – RICO Complaint that Details Secret Meetings held by FBI, DOJ, U.S. Attorneys about 'Timothy Charles Holmseth' were Tier One Operations by street gangs, Cartel, FEDS, U.S. Military, and Foreign Military
To: Senator Rand Paul
167 Russell Senate Office Building
Washington DC
20510
Dear Senator Paul,
Enclosed you will find a flash drive containing a RICO action filed in the U.S. Court in the State of Tennessee. The case number is 3:22-cv-00912 – Holmseth v. Page et al.
The FBI and other federal agencies held secret meetings about me and then publicly declared me a "Domestic Terrorist". I was human trafficked and tortured by the government. I received written threats from an organization comprised of retired Navy SEAL TEAM 6 operators, Special Forces, and an FBI agent who has a "passport" made by the "Chinese". They told me they were going to kidnap, torture, and murder me – and have a dog rape my daughter at the Fort Campbell military base while they filmed it. I was then contacted by retired U.S. Navy Vice Admiral Charles W. Moore, Board of Directors, AKHAN Semiconductors, who advised me he was friends with the Chairman of the Joint Chiefs of Staff, U.S. Army General Mark Milley, and President Trump. Moore attempted to intimidate me into stopping my reporting on War Crimes/Crimes Against Humanity, child exploitation, human trafficking, cannibalism, and the truth about lab-grown Diamonds.
Thank you sir.
Very respectfully submitted,
Timothy Charles Holmseth
War Correspondent
Enclosed: 1 Flash Drive