EXCLUSIVE! U.S. JUDGE SEALED RECORDS OF THE FEDERAL GOVERNMENT TORTURING, RAPING, AND MURDERING CHILDREN IN MEDICAL EXPERIMENTS [AREA 51]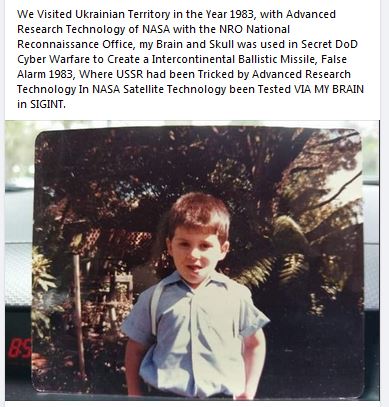 by Pentagon Pedophile Task Force on January 24, 2023 – USA
Records of Crimes Against Humanity and inhumane medical experiments on children connected to Ukraine, going back as far as 1983, appear to have been hidden from the world.
And that's just the tip of the iceberg.
Documents SEALED by U.S. Judge Eric C. Tostrud in Minnesota contain details of alleged War Crimes committed against children who were used for inhumane medical experiments, rape, torture, murder, and cannibalism.
Here is what we know, so far.
Court records NEVER BEFORE SEEN BY THE AMERICAN PUBLIC detail eyewitness accounts from victims who described being subjected to unspeakable torture as part of experiments by the U.S. Military, as well as foreign military of U.S. allies.
Preliminary journalistic investigations reveal the U.S. Court inexplicably sealed MOTIONS, AFFIDAVITS, and evidence filed by a former Minnesota judge, pertaining to U.S. Special Forces and federal agents who trafficked children in and out of U.S. Military bases and around the world.
Eyewitness testimony we have identified thus far come from Adrian John Wells, Australia, Jessie Marie Czebotar, U.S.A., and Tracy Jo Remington, U.S.A.
Some of the testimony details infant rape porn created and peddled on the Dark Web by the Clinton Foundation.
Expanded journalistic investigations, not connected to the Minnesota court file, detail heinous crimes against humanity by the CIA and U.S. Military against child victim John Hilary Hanly, California. Evidence of unspeakable atrocities committed upon John Hanly by Nazi doctor Louis Jolyon West, and by U.S. Special Forces at Coranado military base, were turned over to U.S. Secret Service Agent David Lester Straight who said he was serving on three Presidential Commissions under Trump including Human Trafficking, Judicial Corruption, Space Force, and reporting to Joint Special Operations Command (JSOC).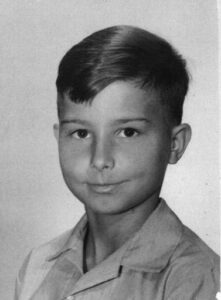 Straight said he viewed videos of former Vice President Michael Pence raping a little boy.
Evidence eventually emerged that indicated Straight is a human trafficker, foreign agent, and a spy.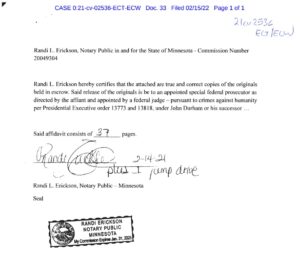 CONSPIRACY AT THE HIGHEST LEVELS OF GOVERNMENT
Evidence shows there may be a conspiracy at the highest levels of the federal government to conspire with foreign powers to suppress the evidence and assassinate all the witnesses. The conspiracy, some of which is detailed in federal RICO claim Holmseth v. Page et al 3:22-cv-00912 – Tennessee shows the operations may involve retired General Michael Flynn and others.
ADRIAN JOHN WELLS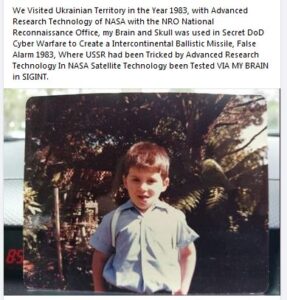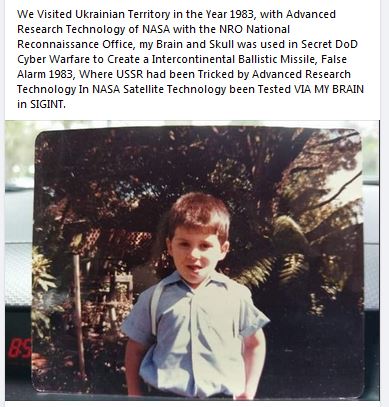 U.S. Court records show Adrian John Wells, Australia, publicly states he was trafficked by an Australian military officer in 1983. Wells said he was kidnapped and brought to the United States. Wells names his traffickers who he said raped and tortured him and used him in medical experiments which included the 'weaponization' of a child. Wells is able to provide specific details of TOP SECRET government programs and AREA 51.   SEE BELOW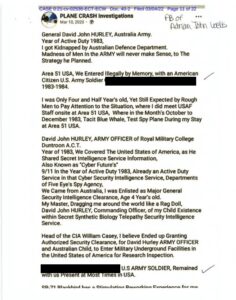 "CIA Torture Arrangements by Michael Flynn U.S. Army Soldier of 1984, for CIA Secret Service Agent," Wells said in documents found online.
Wells also recalled being raped in a bed that may have been in the New York apartment of then Senator Joe Biden.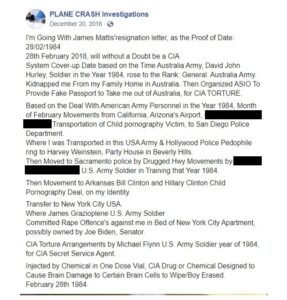 THE U.S. COURT ACTION WAS A PLEA FOR HELP BY A TARGTED JUDGE WHO WAS/IS HIDING FROM SEAL TEAM 6 OPERATIVES 
The federal court action being investigated was originally initiated by Randi Lynn Erickson, Minnesota, after Erickson and Timothy Charles Holmseth received threats of kidnap and murder from former Navy SEALS, Cartel operatives, and federal agents, including ominous messages from retired U.S. Navy Vice Admiral Charles W. Moore. Moore contacted Holmseth and said he was close with the Chairman of the Joint Chiefs of Staff General Mark Milley, retired General Michael Flynn, and President Trump, and told Holmseth to stop his news reporting.
Tostrud also SEALED and refused to hear a MOTION filed by Erickson wherein Erickson filed a 'MOTION TO DECLARE STATUS' of military special operators.
This is a developing story.