TORTURED TO DEATH BY THE UNITED STATES GOVERNMENT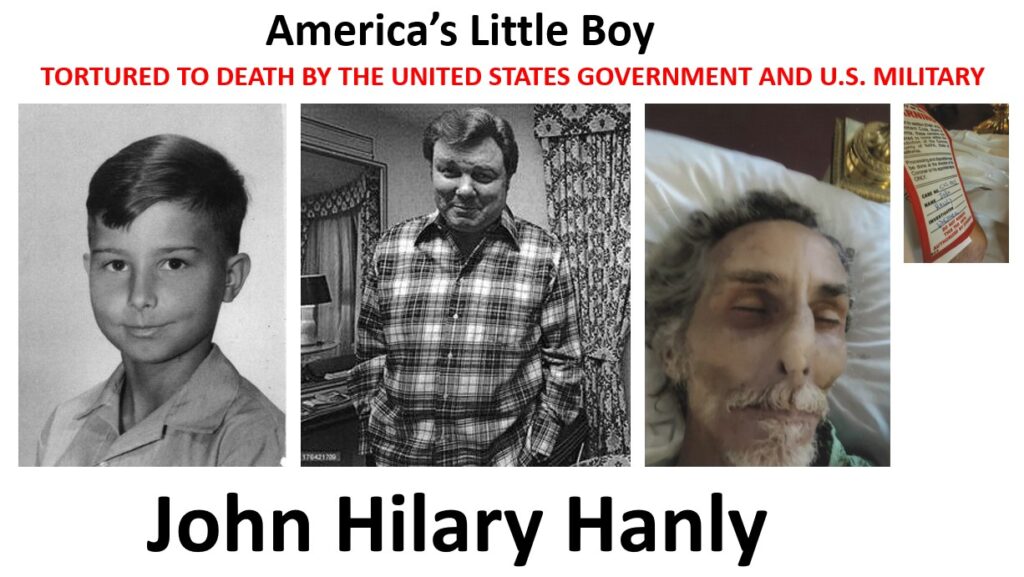 by Pentagon Pedophile Task Force on January 20, 2023 – USA
Weaponization of the Federal Government
In 2018 Timothy Charles Holmseth, War Correspondent, launched an investigation into a Crimes Against Humanity case that surrounded the family of Anne Hanly.
Hanly is the daughter of a military officer in California who had 'Q' clearance – and whose family appears to have been victims of a Nazi mass-experiment comprised of rituals, rape, torture, and murder.
The torture involved a little boy named John Hilary Hanly being transported to Cornado Island by U.S. Special Forces and tortured.
Hanly was tortured his whole life and died in U.S. custody in 2022 as his sister, Anne Hanly, was fighting for his release.
Anne Hanly spent her entire life attempting to free her little brother John.
This is a developing story regarding the Weaponization of the Federal Government.
READ Evil Unmasked: CIA Insider Anne Hanly Reveals Insane Truth of Secret Government Torture Programs
READ ALSO – – – You searched for HANLY – TIMOTHY CHARLES HOLMSETH™ Reports