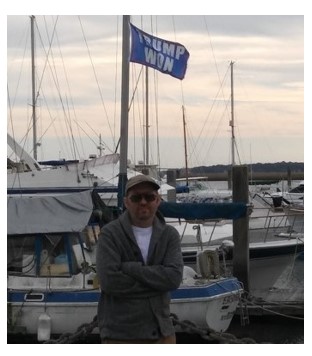 by Pentagon Pedophile Task Force on November 15, 2022 – USA
There is a press release on social media that "the mother of Timothy Holmseth's son" will be appearing tonight on You Tube Live with Megan Fox, Alexandria Goddard, and Chad Cater.

I have personally confirmed my son's mother is NOT appearing on any show (and was never scheduled to do so).
Satanic operatives of an organized criminal enterprise that operates an international human trafficking and child exploitation operation infiltrated our family many years ago. The operatives sowed discord to disrupt our lives in an attempt to discredit me because of information I learned about an FBI agent named John Regan who is a convicted sex offender – and was trafficking children through the Ukrainian Embassy in Washington DC. I turned the evidence over to the Minneapolis FBI and was interviewed by FBI agent A.J. Eilerman at the federal courthouse in Grand Forks, North Dakota whereupon I was deemed a "credible witness".
Nobody is appearing Live on any You Tube so make of that what you will.
Our families serve God, love Jesus, and we all cherish all of the beautiful children the Lord has blessed us with. We stand together as a united front against this evil operation targeting our children. We all enjoy watching our babies grow and we are not intimidated.
My son's mother and all extended family members have been made aware that an extremely dangerous psychopath and sexual predator from Ohio named Alexandria Goddard is lurking around with members of her predator network and safety measures are in place.
To further understand what is actually going on you can learn about admitted kidnapper, rapist, and sexual torturer Alexandria Goddard by clicking here.