The smiles and tears behind Trump Executive Order's against human trafficking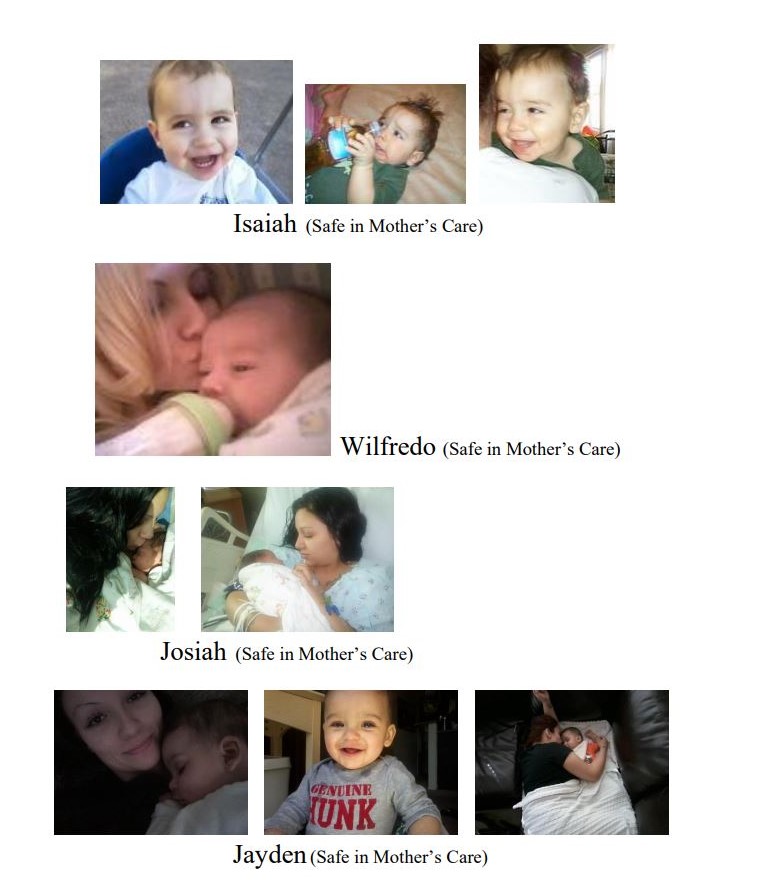 by Timothy Charles Holmseth on July 27, 2020 at 6:11 P.M.
Presidential Executive Orders generally come off as quite sterile and legal type documents that show up in the news in the form of a headline.
However…
Many of those Executive Orders are based upon thousands of true life stories and living nightmares of very real people.
President Trump has issued many Executive Orders targeting and combating human trafficking, crimes against children and humanity, serious human rights violations, and consumer fraud that demonstrate the Trump Administration's dedication to stopping the nightmare of human trafficking.
The White House has developed many task forces in this epic battle against pure evil.
The following files of the Pentagon Pedophile Task Force were originally submitted to President Trump by the victims in the following case.
This case file is being published to provide the public with a true perspective as to the sheer magnitude of one single case of State-sponsored child abduction.
The following is from an introduction letter from Arizona CPS victim Karla Johnson.
"The documents shared below were sent via certified mail and received by several government officials, which include President Trumps administration at the end of Feb. 2020. In addition meetings were conducted in DC in mid March to discuss and review their contents," Karla Johnson said.
"My daughter Sara and I are sending you this exculpatory evidence, which proves AZ CPS seizes children from non-offending parents with the willful intent to human traffic them within the adoption market to plunder state and federal funds for financial gain. The case summaries attached will provide an overview of the trafficking of my four grandsons, which is supported by evidence within the shared file below," Karla Johnson said.
TRUMP IMPEACHMENT ANALOGY USED BY VICTIM TO DESCRIBE STATE SPONSORED CHILD ABDUCTION
"We watched the impeachment hearings of President Trump by the deep state. Here's the analogy: Adam Schiff is the CPS caseworker who fabricates abuse and neglect allegations. Jerry Nadler is the judge who changes and makes up rules during the hearings. President Trump is the parent silenced while their sons and daughters are held captive by the state," Karla Johnson said.
THE KARLA JOHNSON / SARA YBARRA JOHNSON FILE 
Below are links to some of the videos we documented…..
Phoenix Arizona Police Department Warrantless Seizure Oct. 2009
Part1 https://www.youtube.com/watch?v=Y29ftLHoRWM&list=PL3mr3PWP6pFwe8PpllC5HdmdcfdsXsKXP&index=2
Part 2 https://www.youtube.com/watch?v=dRbp8dTfXiA&list=PL3mr3PWP6pFwe8PpllC5HdmdcfdsXsKXP
Kidnapping In Arizona  – Oct. 2012
https://www.youtube.com/watch?v=IDuN7UZ16OM

Congressional Testimony: Karla Johnson to Bill Windsor of Lawless America   Dec. 2012
https://www.youtube.com/watch?v=t_nV_1cxqy4
karla and sara johnson   Oct 2016
https://www.youtube.com/watch?v=0yWMmDb86NU
4 Children Stolen by Arizona CPS: Sara Johnson's Story   Dec. 2019
https://www.youtube.com/watch?v=metfrfdDCKg
Karla Johnson and Melissa Diegel Visit the FBI Aug. 2015
https://www.youtube.com/watch?v=AAHzzjTPaWU