THE PEDOPHILE COUP – HOW ROGUE INTELLIGNECE ATTEMPTED TO OVERHROW THE U.S. GOVERNMENT WITH BABY RAPE PORN OF VICE PRESIDENT MICHAEL PENCE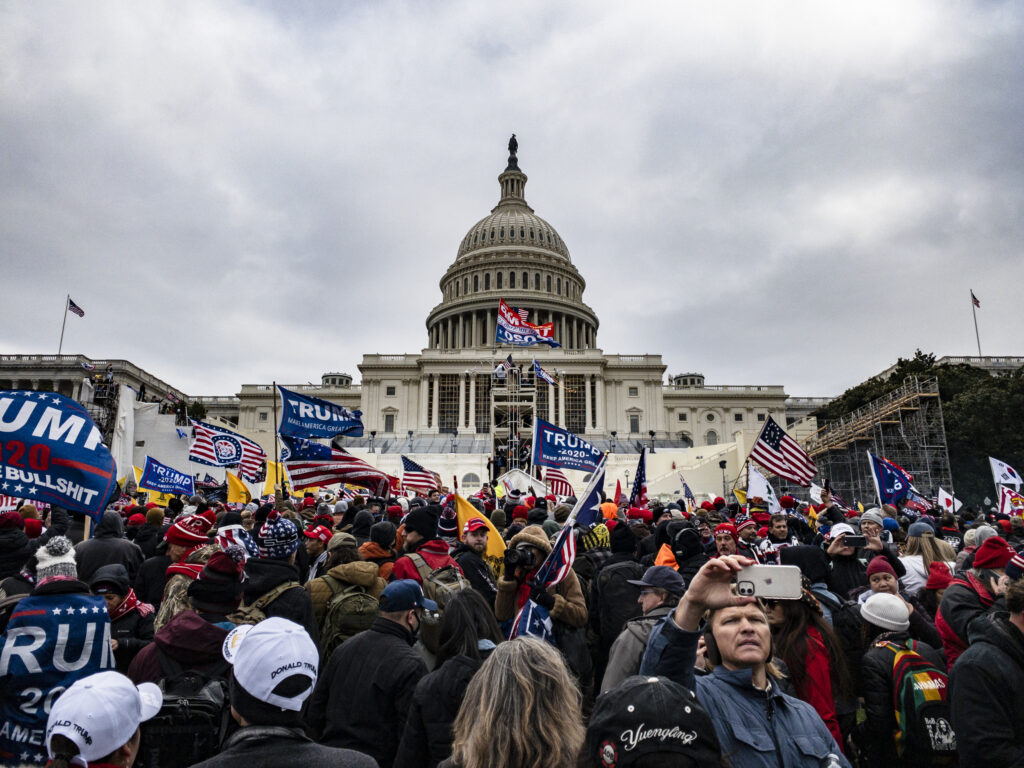 by Pentagon Pedophile Task Force on June 22, 2022, at 10:31 A.M. EST – USA
The following report was posted to the GAB account of Timothy Charles Holmseth on June 10, 2022.
~begin~
THE PEDOPHILE COUP – HOW ROGUE INTELLIGNECE ATTEMPTED TO OVERTHROW THE U.S. GOVERNMENT WITH BABY RAPE PORN OF VICE PRESIDENT MICHAEL PENCE
by Timothy Charles Holmseth – War Correspondent – on June 10, 2022, at 9:58 A.M. EST – USA
Here what the evidence shows.
The coup plotters that attempted to overthrow the U.S. government in 2020 did not have any blackmail evidence against President Donald J. Trump because Trump was/is clean as a whistle.
So…
The coup plotters did three things. (1) They made sure Joe Biden 'stole' the election so the People would be outraged (2) Attempted to coerce President Trump to use military force and "seize" machines to take back his rightful place as President (which would have caused a horrible civil war and empowered General Michael Flynn as some kind of 1776 hero) (3) Attempted to blackmail Pence into refusing to certify the Election.
They had NOTHING on Trump…but…
They (retired General Michael Flynn, Attorney Sidney Powell, Patrick Byrne, Attorney Lin Wood, Navy SEALS, etc.) DID have a video of Vice President Michael Pence raping a little boy. David Lester Straight told me (Timothy Charles Holmseth) he viewed it using "Secret Service" clearance.
So…
On August 25, 2020, the coup plotters ran a false flag in Kenosha, Wisconsin. The plotters staged and filmed a shooting that featured Kyle Rittenhouse shooting people – including a token pedophile (according to Rittenhouse attorney Mark Richards) which is an important dynamic to the 'anti pedophile' based PSYOP.
With [fake] hero Rittenhouse languishing in jail on murder charges, Attorney Lin Wood began to use #FIGHTBACK to take donations and grow his Twitter following (which would be needed on January 4, 2021) via the energy generated by the false flag of America's [fake] hero for the 2nd Amendment who gunned down a nasty pedophile.
Ok… they are getting ready for the big day…
On December 18, 2020, Flynn, Powell, and Byrne finagle their way into the White House. They sit down with President Trump and push him to use military to seize voting machines and appoint Powell as "Special Prosecutor".
Trump doesn't do it.
On January 4, 2021, Attorney Wood launches his Tweet storm. His first Tweet is to Trump and contains a link to an official MEMO to AG Sessions authored by Timothy Charles Holmseth that calls out Mike Pence and an FBI/CIA child trafficking operation through the Ukrainian Embassy in DC operated by an FBI-CIA agent using the alias "John Regan".
Wood announces on Twitter he has key codes to blackmail videos of world leaders raping and murdering children which he will only give to Trump, Flynn, or Powell.
Trump and Pence were supposed to back down.
Neither did.
Believe in me I'm with the High Command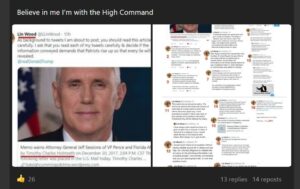 ~end~
About Author