TRUMP TARGETED FOR [POLITICAL] ASSASSINATION BY SEAL TEAM 6 and BLACKWATER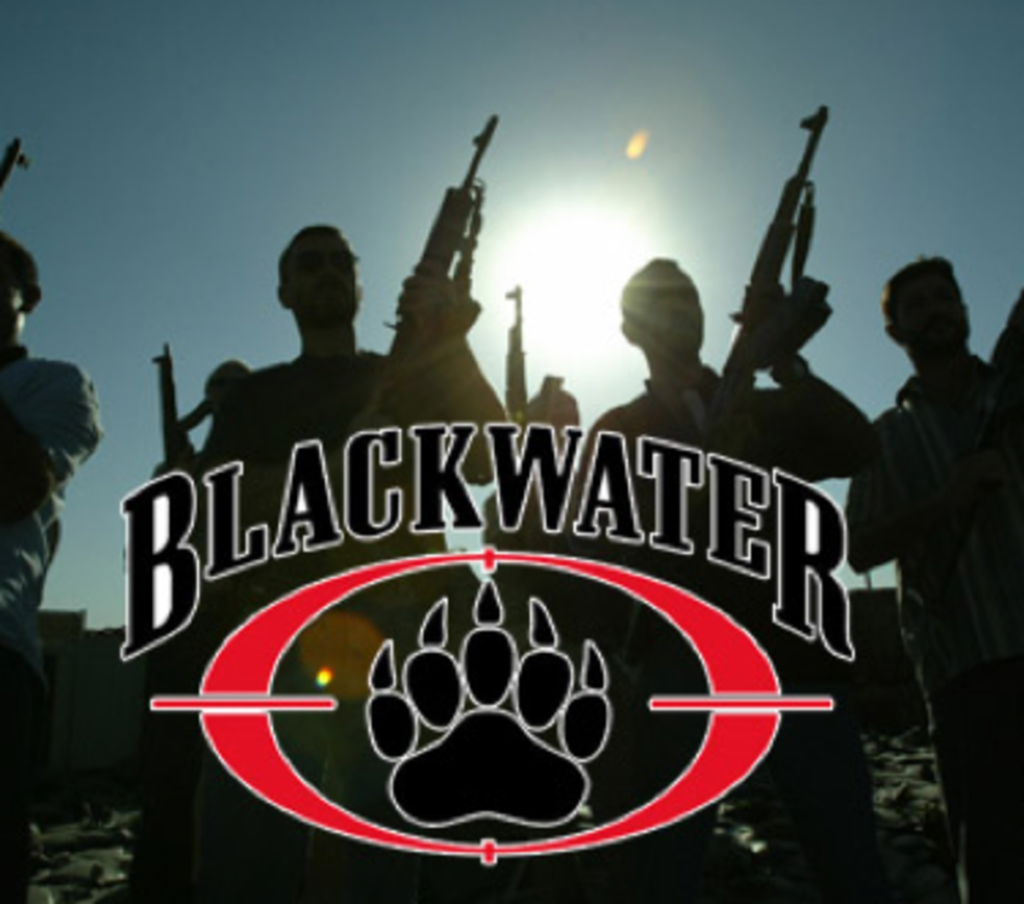 by Pentagon Pedophile Task Force on September 22, 2022 – USA
NOTE: The mainstream FAKE NEWS that has partnered with rogue federal agencies to target President Donald J. Trump deployed the full force and unlimited resources and power of a major broadcasting company (NBC) to implicate Neely Petrie-Blanchard in the murder of congressional defense contractor Christopher E. Hallett – and even went as far as to connect the murder to Trump through "QAnon".
Therefore – it is in the best interest of the People of the United States and the spirit of justice to advocate for Blanchard using FACTS that show she may very well have been framed for murder at the expense of NATIONAL SECURITY – and the FAKE NEWS may have cost hundreds of thousands of people their lives through COVID, human harvesting, cannibalism, and torture deaths that could have been prevented.
~end note~
So, what does it look like when a SEAL TEAM 6 and Blackwater operation unfolds right before a nation's very eyes?
It starts with the political assassination of a high value target that is disguised as a mere crime of passion.
Investigating a murder requires the exploration and assessment of three concepts – WHO had the means, motive, and opportunity to commit the murder.
Motive means ' WHO BENEFITED from the murder.
Alternatively put – WHO's problems would go away if the victim were to die?
Spoiler Alert: The problems of an international human/child sex trafficking cartel would go away if Christopher E. Hallett was dead.
From the moment Congressional Defense Contractor Christopher E. Hallett was gunned down in his Ocala, Florida home on November 15, 2020 – the State of Florida's First-Degree Murder case against Neely Petrie-Blanchard, an officer of Hallett's company E~Clause LLC, lacked any real investigative substance whatsoever.
It was joke.
In short – according to the Prosecution and mainstream news – on the evening of November 15, 2020, Blanchard murdered Hallett with a gun after she snapped about something that involved Hallett and her children.
The Sheriff's Report from the Marion County Sheriff's Office states the minor child (un-named) of the only adult witness at the scene, Shannon Mutter-Tanis, told deputies she heard the shooter say, "You're hurting my children you bastard".
The reference to Hallett and Blanchard's children pertains to Hallett's company E~Clause LLC. E~Clause  means 'Emoluments Clause'. Hallett was a loss-prevention specialist who was working on behalf the People of the United States under consent of U.S. Congress. Hallett had identified all the magician's tricks being used by attorneys (the BAR Association and Courts) government, and agencies, to traffic children at the industrial level.
Yesterday we released an audio of a telephone call between Mutter-Tanis and Tony Pellegrino that was recorded (believed to have been recorded by somebody present with Pellegrino) shortly after the Hallett murder.
"Did they try to test your hand to see if you shot the gun?" Pellegrino said to Mutter-Tanis.
"No, no, no, nothing like that," Mutter-Tanis replied.
So…
Does that sound like a real investigation? Mutter-Tanis was the only adult at the murder scene and was, according to Mutter-Tanis, involved in a romantic relationship with Hallett.
Mutter-Tanis also claimed she had a problem getting through to 911 – and it took a while.
Blanchard was arrested the day after the murder.
Here's how the arrest of Blanchard came to be – as reported by the Ocala-StarBanner.
~begin~
MCSO officials then issued a bulletin for Petrie-Blanchard's arrest.
Lowndes County (Georgia) Sheriff's Office Deputy Ryan Willis saw the message and called his brother [emphasis added], MCSO Deputy Robert Willis, for more information about Petrie-Blanchard's vehicle.
Then, a short while later, Ryan Willis was at a gas station when he saw Petrie-Blanchard and arrested her.
~end~
Yeah… not kidding…
Do you feel sick, yet?
On September 20, 2022, we reported, "BOMBSHELL!!! WOMAN CHARGED WITH 1ST DEGREE MURDER OF DEFENSE CONTRACTOR MAY HAVE BEEN FRAMED BY THE STATE OF FLORIDA (DONALD TRUMP WAS THE POLITICAL TARGET) (QANON MOM)".
The following is a snippet from the story:
~begin~
NEVER BEFORE SEEN DOCUMENT
Never before seen evidence, that we have obtained, shows what was happening in the world of Hallett and Blanchard on the day the State of Florida claims Blanchard shot and murdered Hallett.
We have obtained an official E-Clause LLC document dated November 15, 2020, that is Notarized by Hallett. The documented is entitled Remonstrance in the matter of: Neely Petrie-Blanchard VS US – Title 4 Et, al
The document proves Hallett and Blanchard were physically together, and preparing to file, an EXPLOSIVE document that, according to other evidence, was going to expose global COVID-19 tracking codes, as well as the largest human trafficking operation in the history of mankind.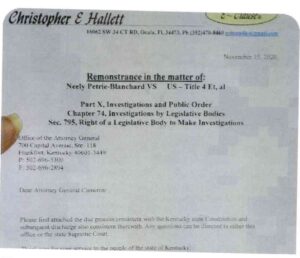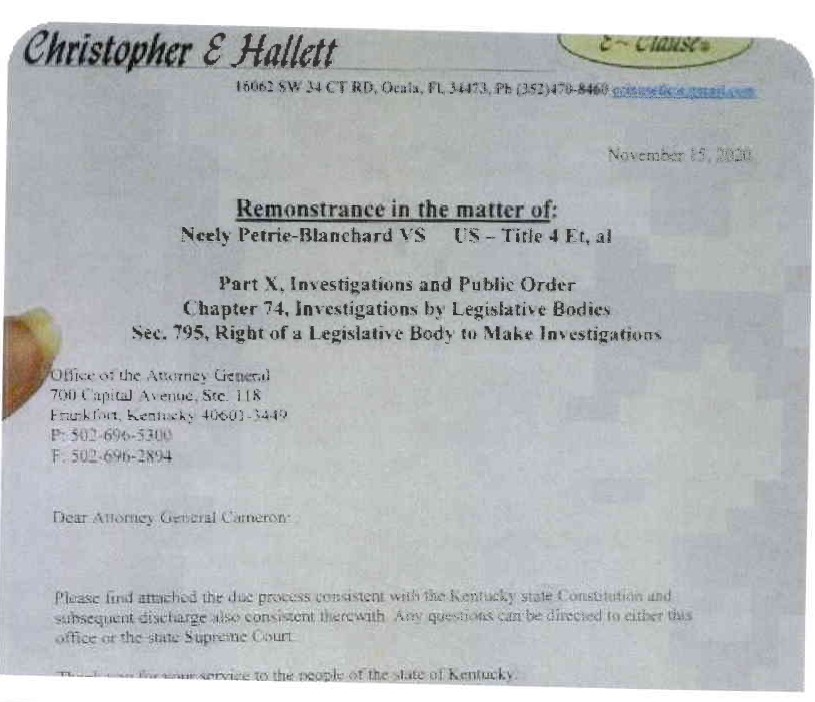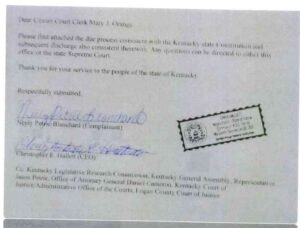 ~end~
THE DISSAPEARANCE OF AN ENTIRE U.S. COURT FILE
In the weeks leading up to his murder, Hallett had been busy. On November 2, 2020, Hallett filed documents with the U.S. Court in Florida's Middle District. Hallett sent a copy of the receipt he received from the U.S. Court Clerk to his colleague, Randi Lynn Erickson, Minnesota.
After Hallett was murdered, his entire court filing from November 2, 2020, VANISHED!
Go look it up. See if you can find it.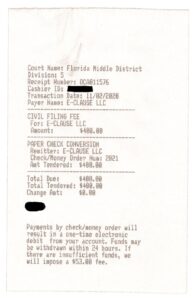 After we reported the files vanished, William K. Murtaugh reported on his show 'From The Desk of Murtwitnessonelive' that he personally telephoned the U.S. Court Clerk and talked to the Clerk for 'hours'. Murtaugh reported that the Clerk told him the Erickson Receipt is a forgery.
Total bullshit.
Murtaugh is an operative of the FBI and travels to Minnesota to meet with FBI agents and give them information.
Evidence shows Murtaugh admitted he is a child rapist and serial killer.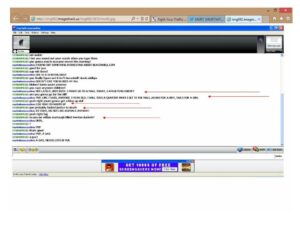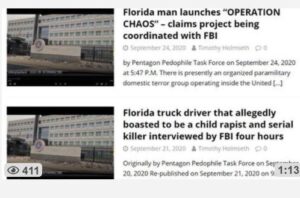 After Hallett's murder, Murtaugh traveled to Hallett's home and filmed the house and property. 
There is also increasing speculation about the true identity of Murtaugh.
Many believe Murtaugh is FBI informant Whitey Bulger, and the man that was murdered in prison named Whitey Bulger was a substitute put in by the FBI.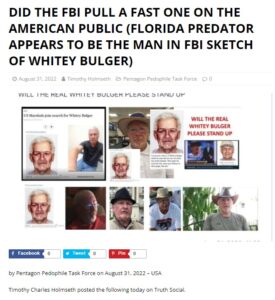 On July 21, 2022, we reported, "DAVID LESTER STRAIGHT NAMED ATTORNEY LIN WOOD AND A FORMER NAVY SEAL AS POSSIBLY BEING INVOLVED IN THE MURDER OF CONGRESSIONAL DEFENSE CONTRACTOR CHRISTOPHER E. HALLETT"
"I am investigating statements by Straight wherein Straight explains that a former Navy SEAL made several trips to Georgia and Florida in the days before the Hallett murder. Straight said somebody was trained by a SEAL to use a "gun"" the report said.
Moving forward….
We will be reporting to the American public EVIDENCE of WHO is actually believed to be involved in the assassination of Christopher E. Hallett.
The evidence (yes, we have photos) leads directly to agents and operatives of the U.S. DOJ, FBI, attorneys, and AGENTS of the beforementioned.
SOME of the names you will see are…
Shannon Mutter-Tanis, Michigan
William K. Murtaugh, Florida
Alexandria Goddard, Ohio
Levi H. Page, Tennessee
Ashley Cooper Brown, Minnesota
David Lester Straight, Texas
Attorney Lin Wood, South Carolina
Meko Haze, Kansas
Tony Pellegrino, California
Ronnie Knowles, Tennessee
Randy Davis, Georgia
And more…
You can believe NBC if you want.
Or…
Believe in me I'm with the High Command.
About Author