Ukraine busts human trafficking ring that sold BABIES (Timothy Holmseth was right)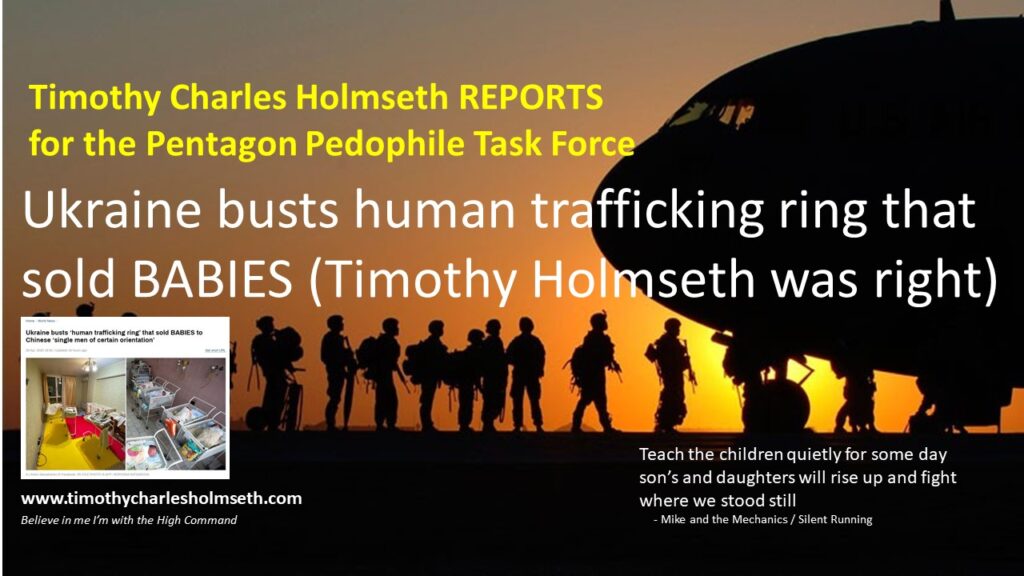 by Timothy Charles Holmseth on April 27, 2020 at 10:14 A.M.
RT reports Ukraine busts 'human trafficking ring' that sold BABIES to Chinese 'single men of certain orientation'.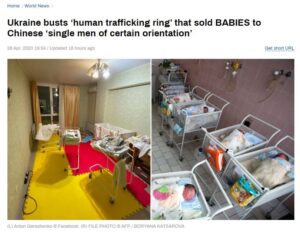 During my journalistic investigation into the kidnapping of HaLeigh Cummings in Florida which began in 2009, I uncovered a black market baby sales operation being run through the Ukrainian Embassy in Washington DC.
I learned the details from Hillary Clinton-associate Wayanne Kruger who provided me details of a convicted pedophile fake pastor named John Regan who was with CIA and FBI and reported to Washington; worked with the legal community in Broward County, Florida and Florida DCFS (CPS) to kidnap babies and route them to Ukraine.
I was kidnapped and imprisoned multiple times in Minnesota by local police in East Grand Forks who claimed they possessed a court order from a Family Court in Broward County that stated I could not talk or refer to the facts of my investigation in any way.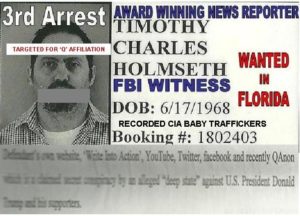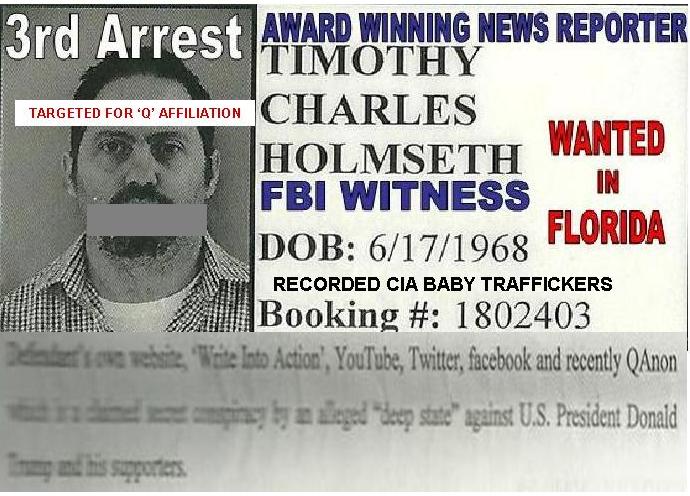 My 'crime' was literally talking.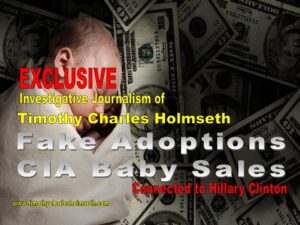 READ – Q – PROJECT AMBITION – Baby sold by CIA operatives connected to Hillary Rodham Clinton
Below is an edited version of some of my interviews.
https://www.youtube.com/watch?v=Ngkc9AVaPH0
About Author