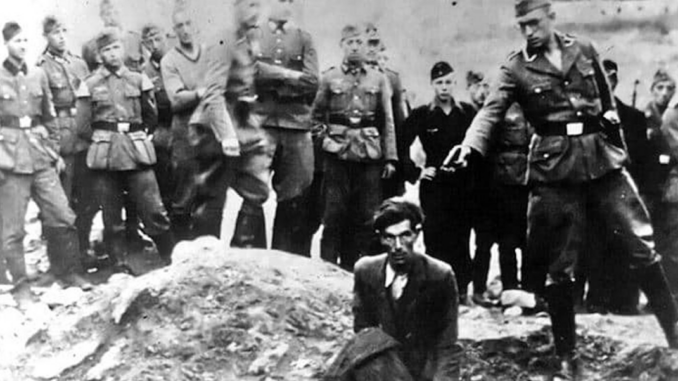 by Pentagon Pedophile Task Force on August 19, 2020 at 10:07 A.M.
There are widespread reports of schools and other facilities taking people's temperature before they enter – and they are pointing the thermometer at the forehead.
DO NOT ALLOW THIS.
This practice was implemented as result of the fear that has been manufactured through the latest so-called 'pandemic'.
The practice of 'pointing at, or tapping the forehead' was seen in Nazi Germany as the people were prepared for slavery and slaughter – because they were being taught to have a gun pointed at their head.
The forehead is not the most accurate area to take the body's temperature.
According to a high level source in the intelligence community, it is imperative the public does NOT allow this evil practice. "I said get that goddamn thing away from my head," the source said, describing an event where a woman tried to point a thermometer at his head.
"NEVER allow it," the source said.