ADMITTED KIDNAPPER, SEXUAL TORTURER, AND PORNOGRAPHY TRANSMITTER ALEXANDRIA GODDARD HAS BEEN SERVED IN THE CIVIL RICO ACTION HOLMSETH V. PAGE ET AL (3:22-CV-00912) U.S. COURT – TENNESSEE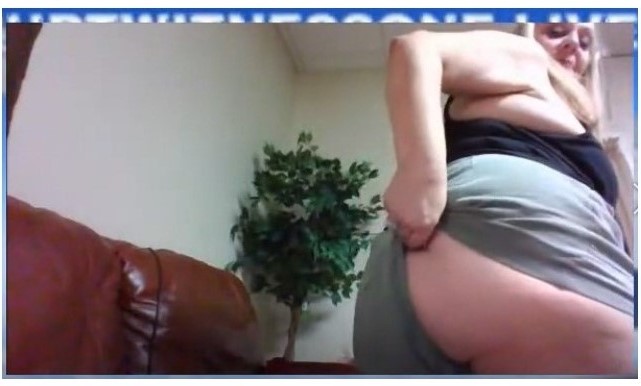 by Pentagon Pedophile Task Force on December 2, 2022 – USA
The following was posted on the TRUTH SOCIAL account of Timothy Charles Holmseth, today.
ADMITTED KIDNAPPER, SEXUAL TORTURER, AND PORNOGRAPHY TRANSMITTER ALEXANDRIA GODDARD HAS BEEN SERVED IN THE CIVIL RICO ACTION HOLMSETH V. PAGE ET AL (3:22-CV-00912) U.S. COURT – TENNESSEE.
The Complaint was served by a private investigator.
"She said to my server, 'Mr. Holmseth can shove his lawsuit up his ass,'" the PI said.
"She's not a nice woman. Not at all," he said.
LEARN MORE ABOUT GODDARD AT – – – CLICK HERE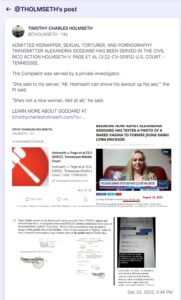 CAUGHT ON TAPE! TAXPAYERS FUNDED TORTURE AND RAPE IN OHIO BY COPS (WATCH CONFESSION)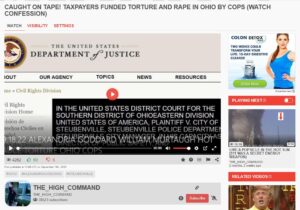 IT WAS A MURDER PLOT! (ATTEMPT TO LURE PUBLISHER FOR INTERVIEW THEN SHOOT HER) (STATE OF OHIO)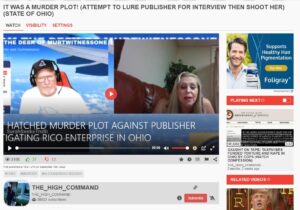 "RANDI COME ON, SEND YOUR VAGINA PICTURES" STATE OF OHIO'S 'VICTIM' GOES DEMONICALLY INSANE LIVE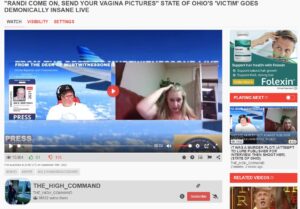 OHIO RAPIST AND TORTURER DEMANDS PROSECUTOR DO 'VAGINA LINE-UP' [JUSTIN FOLEY CHILD PORN ARREST]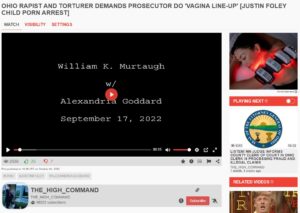 "DO YOU WANT TO SEE MY PUSSY?"