ARRESTED SUDDENLY – AN INDEPENDENT INVESTIGATION OF TWO FIRST-DEGREE MURDER TRIALS UNDERWAY IN FLORIDA AND DELPHI, INDIANA (Pt. 4) (THE GUN WAS MILITARY)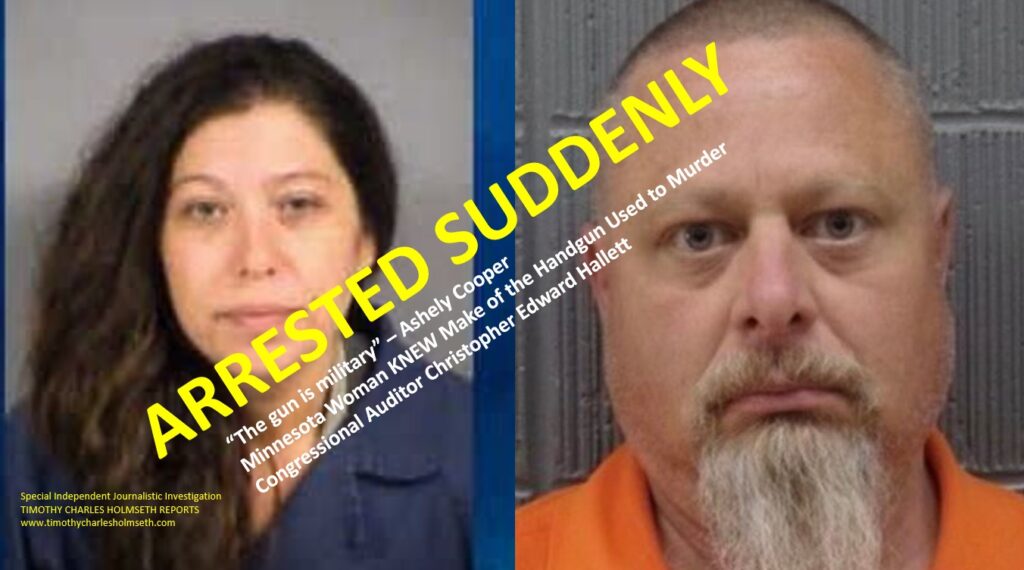 by Pentagon Pedophile Task Force on March 8, 2023 – USA
On March 5, 2023, we published the first installment of our special investigative news series entitled "ARRESTED SUDDENLY – AN INDEPENDENT INVESTIGATION OF TWO FIRST-DEGREE MURDER TRIALS UNDERWAY IN FLORIDA AND DELPHI, INDIANA (Pt. 1)"
The foundational fact-pattern that created the need for this independent news series was set forth in Pt. 1 – Pt. 1. is recommended reading for first time visitors interested in this story.
On March 6, 2023, we published the second installment "ARRESTED SUDDENLY – AN INDEPENDENT INVESTIGATION OF TWO FIRST-DEGREE MURDER TRIALS UNDERWAY IN FLORIDA AND DELPHI, INDIANA (Pt. 2) (PLANTING DNA IN MURDER CASES)".
On March 7, 2023, we published the third installment, "ARRESTED SUDDENLY – AN INDEPENDENT INVESTIGATION OF TWO FIRST-DEGREE MURDER TRIALS UNDERWAY IN FLORIDA AND DELPHI, INDIANA (Pt. 3) (NEW AUDIO SAMPLE OF DELPHI BRIDGE GUY VOICE)".
OVERVIEW 
This investigative news series explores facts, information, and evidence, that points to organized crime and connections between the murders of Christopher Edward Hallett, Ocala, Florida, and the murders of Abigail Williams and Liberty German in Delphi, Indiana. Evidence, which is not reported by mainstream news, and/or is suppressed from public view by gag orders issued by courts, shows the same names keep coming up in kidnappings and murders all over the country. Those names come up in the Hallett and Delphi murders. Evidence shows Neely Petrie Blanchard, the woman accused of murdering Christopher Hallett, may have been framed. Likewise, evidence shows Richard Allen, the man accused of murdering Abigail Williams and Liberty German may have been framed, as well. Evidence shows the murders, and the framing of a patsy was all done by the same group.
The first three installments of ARRESTED SUDDENLY detail the activities of FBI media agent and operative William Kevin Murtaugh, Apopka, Florida, who wears FBI/CIA logos and laminated FBI identification when he reports news on his You Tube channel called From The Desk Of Murtwitnessonelive. The initial installments also show a man named John Taylor, Duffield, Virginia, who uses the name firemanjohn628 on social media, is a moderator for Murtaugh's chat room on You Tube where members of their organization congregate to communicate and receive instructions from Murtaugh. Evidence shows Murtaugh and Taylor have involved themselves with both the murder of Christopher Hallett and the subsequent prosecution by the STATE OF FLORIDA of Neely Petrie Blanchard for Hallett's murder, as well as their involvement in matters surrounding the murders of Abigail Williams and Liberty German in Delphi, Indiana and the prosecution by the STATE OF INDIANA of Richard Allen for those murders.
Evidence has been turned over by Timothy Charles Holmseth to the Indiana State Police, Ohio FBI, Ohio Governor Mike DeWine, Ohio AG Dave Yost, and accused murderer Richard Allen's attorneys, that pertains to Murtaugh's involvement with suspicious pornography that may be connected to the Justin Foley child pornography arrest in Ohio, and the Delphi murders in Indiana. Law enforcement has also been delivered video and audio samples of 'Bridge Guy', voice samples of John Taylor to be compared to Bridge Guy saying "Guys, down the hill", and evidence that pertains to a Sig Sauer handgun.
The first three installments show that there is an organized group of individuals who are identifiable by name, address, and profession, who keep coming up each time there is a high-profile kidnapping, murder, or sensational crime that occurs. Evidence shows the group openly boasts its ability to frame innocent people and plant evidence, including DNA.
OBSESSION WITH CHILDREN
Evidence shows members of the group, many whom have no children of their own, and never will, some being homosexual, are absolutely obsessed with CHILDREN.
Evidence shows these identifiable individuals are un-registered agents of identifiable government agencies and BAR attorneys. The agencies form a human trafficking and child exploitation network that is obsessed with PROTECTING the government's ability to claim access and ownership over children through agencies such as Child Protective Services (CPS), police, family courts, and other methods. Evidence shows these individuals have a formula that is used to kidnap children from their parents using a network OF OPERATIVES WHO fabricate child protection issues, makes false claims to police and CPS, conducts bogus investigations, and move the child out of the custody of their lawful parents and into a government pipeline where the child eventually disappears.
In this, the fourth installment of ARRESTED SUDDENLY, we are going to present evidence of a child trafficking operative who was/is involved in matters surrounding the murder of Christopher Edward Hallett.
Christopher Hallett was murdered in his Florida home on November 15, 2020. On November 2, 2020, Hallett had filed documents into the U.S. Court in Florida's Middle District. The filing pertained to human trafficking, child exploitation, COVID 19 tracking codes, and the names of attorneys and others involved in an international trafficking cartel that had formed a fourth pillar of government, disguised as a 'judicial system' in the United States, that acts outside the U.S. Constitution to commit virtually any crime they desire and control the investigation. Hallett sent his colleague, Randi Lynn Erickson, Minnesota, a copy of the U.S. Court receipt. After Hallett was murdered, the court filings VANISHED from all existence. Not even a court file number remains. Only the receipt that Hallett sent Erickson exists to prove the massive court filing was made.
ASHLEY COOPER BROWN 
You are now going to see exhibitive evidence that a member of the child trafficking network named Ashley Cooper Brown was involved in matters surrounding the Christopher Hallett murder.
The following exhibitive screenshot is from Ashley Cooper Brown's social media. It was posted within two weeks of Hallett's murder.
~begin~
You better start packing up your things and run like the wind timothy holmseth
Randi erickson
Kirk pendagrass
You guys may go down for murder as well.
Run run run as fast as you lil pedophile loving legs will tike you because they are all coming after you!!!
It gets even better now that we have halletts computer alllllll the bullshit on there it's just ridiculous. You all are sick
~end~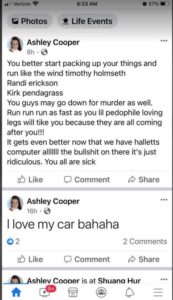 On January 1, 2021, Ashely Cooper Brown again posted on social media about the Hallett murder.
~begin~
The FBI needs to look in hallett's computer and see the many horrible things Randi erickson David Jose David straight Francesca A and everyone else was doing but really look into the messages on fb and so on. Chris hallett has the main key to the frauds. The gun is military and the ex was telling neelys lover to get of the watchmans show, so let that sink in
~end~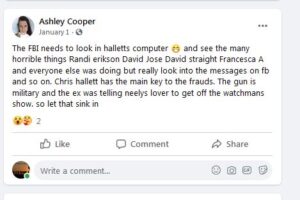 This series will go into extensive detail regarding the activities of Ashely Cooper Brown.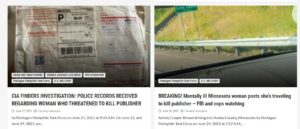 About Author