DAVID LESTER STRAIGHT REPORTED TO U.S. SECRET SERVICE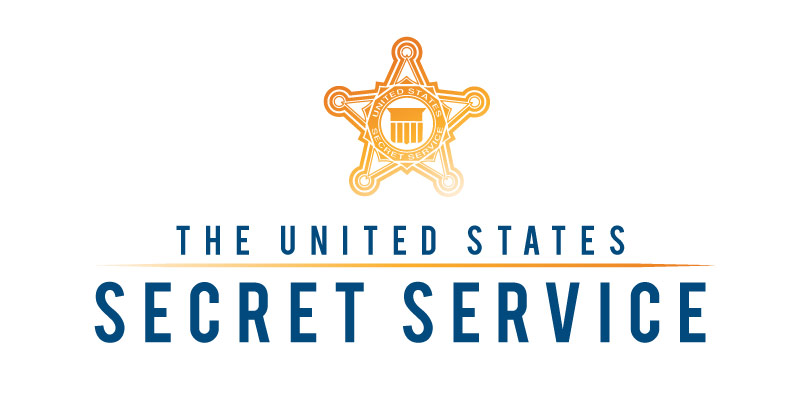 by Pentagon Pedophile Task Force on July 9, 2022 – USA
The following was posted on the GAB account of Timothy Charles Holmseth, today.
~begin~

DAVID LESTER STRAIGHT REPORTED TO U.S. SECRET SERVICE [PART 1 of 2]
Timothy Charles Holmseth
www.timothycharlesholmseth dot com
In Re: Agent David Lester Straight / Secret Service / Vice President Mike Pence Child Rape Videos
July 9, 2022
U.S. Secret Service
Attn: Inspection Division
245 Murray Ln SW – BLDG T-5
Washington DC, 20223
Dear Special Agent in Charge,
My name is Timothy Charles Holmseth. I won't elaborate further on my background because I know your federal system contains my name and everything about me (FBI, U.S. Court, DHS, etc.)
I am contacting you to alert you to the activities of a Secret Service agent named David Lester Straight.
Agent Straight told me he met in person with President Trump and First Lady Melania Trump.
In July of 2019, Agent Straight, Oregon (now of Texas) told me during a recorded telephone call that he viewed videos of Vice President Mike Pence raping a little boy. He told me he was able to view the "classified" videos because he has "Secret Service clearance". He said, "I have Secret Service clearance". He said, "Did you know I actually guarded President Bush once?". Below this letter is a link to a video on a Bitchute account called The_High_Command. I can confirm the recording on the video is me talking to Agent Straight.
Agent Straight also told me he was appointed to three Presidential Commissions by President Donald J. Trump. The Commissions were "Judicial Corruption" "Human Trafficking" and "Space Force".
In 2019, after Agent Straight told me he was with the Secret Service, he told me, in my capacity as an award-winning news reporter, that he assisted the U.S. Marines with a rescue of 2,100 children from cages where they had been held captive underground in California. I reported the story the way Agent Straight told it to me. I subsequently learned via mainstream news reports that approximately 2,100 kids had vanished near the U.S. Border. I now strongly believe the 2,100 children Agent Straight talked about did in fact exist, but, the rescue was actually a TRANSFER of slave children.
~end of Part 1 of 2~
DAVID LESTER STRAIGHT REPORTED TO U.S. SECRET SERVICE [PART 2 of 2]
In 2021, Agent Straight told me he was meeting Attorney Lin Wood in Washington DC on January 6, 2021. During the same time-window that Agent Straight was communicating with Attorney Wood, Attorney Wood launched his famous Tweet Storm on January 4, 2021. Attorney Wood tweeted to President Trump and attached a link to the MEMO I sent to AG Jeff Sessions warning President Trump about VP Mike Pence, an international human trafficking operation (THE FINDERS) and an FBI agent using the alias John Regan to traffic children and babies through the Ukrainian Embassy in Washington DC.
Agent Straight told me he drafted a formal felony indictment for members of Congress and VP Pence. He said he swore-in a crowd on January 6, 2021 in DC, using an oath. He said he served the indictment via an "aid" to Trump.
Also… Agent Straight traveled to Colorado to obtain a device from a witness against the Clinton Foundation. The witness possessed a bitcoin wallet that contained 267,000 bitcoins. The bitcoins were monies from the Dark Web where people paid to view babies being raped on film. Agent Straight took the device to Keene, Texas where has set up an Embassy for the Republic of Texas. Agent Straight handed me a business card that identifies him as a Colonel for the Republic of Texas, Texas Rangers. His [fake] wife Bonnie Straight gave me a card that identifies her as "Counsel General" for the Republic of Texas.
For more information regarding Agent Straight I will direct you to Erickson v. _____ et al – 0:21-cv-02536 (U.S. Court – Minnesota).
Agent Straight recently communicated with me via an Administrative Assistant at the Republic of Texas Embassy named Sherry Noeller. Noeller told me Agent Straight received a telephone call from President Trump's lawyer wherein Trump's lawyer said Timothy Holmseth is supposed to stop reporting what he's reporting because he's ruining everything. Because of this strange communication by Noeller, I am going to copy President Trump's attorney on this report.
Respectfully submitted,
Timothy Charles Holmseth
Cc: Attorney Peter Ticktin
Link to listen to Agent Straight and Timothy Charles Holmseth
http://www.bitchute.com/video/5JmFpNqx2VxL/
About Author