EPSTEIN'S $68 Billion: Gerald Brummell (Agent Margaritaville) WANTED by the Law in Canada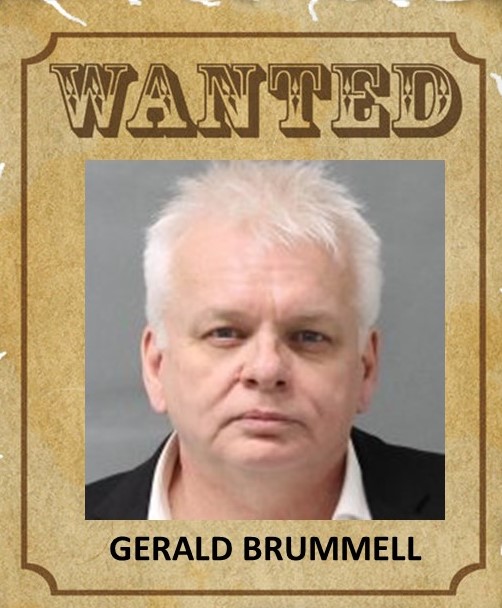 by Timothy Charles Holmseth on July 2, 2020 at 9:42 A.M.
Gerald Brummell, the Canadian man who claims to have evidence regarding Jeffrey Epstein and a $68 Billion money transfer to the Toronto Union Bank, and, who has continuously contacted the news reporter for the Pentagon Pedophile Task Force and threatened him with prison and rape, is wanted by the Law in Canada.
On May 16, the South Bayview Bulldog reported:
~begin~
Attempt to impede the course of justice
Gerald Brummell, 57, wanted on the somewhat unusual charge of engaging in conduct to impede the performance of justice. It's explained in general terms here. Mr. Brummel is 5'7″, 165 lbs., with white hair and blue eyes. He is known to frequent the Quinte West area.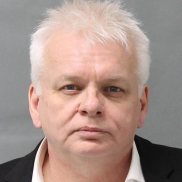 Intimidation of a justice system participant or a journalist
1(1) No person shall, without lawful authority, engage in any conduct with the intent to provoke a state of fear in

(a)a group of persons or the general public in order to impede the administration of criminal justice;
(b)a justice system participant in order to impede him or her in the performance of his or her duties; or
(c)a journalist in order to impede him or her in the transmission to the public of information in relation to a criminal organization.

(2)[Repealed, 2015, c. 13, s. 12]
Marginal note: Punishment
(3) Every person who contravenes this section is guilty of an indictable offence and is liable to imprisonment for a term of not more than fourteen years.
2001, c. 32, s. 11
2015, c. 13, s. 12
~end~
Brummell is known as Agent Margaritaville on You Tube where he publishes videos and claims to have evidence of child sex abuse that implicates high level officials in government including information about Jeffrey Epstein and Hillary Clinton.
Brummell was a semi frequent guest on the program Abel Danger hosted by Boeing whistleblower, Field McConnell, Plum City, Wisconsin. McConnell, a former U.S. Marine is well known for exposing Boeing's uninterruptible auto pilot, as well as speaking out against his sister, Hillary Clinton-associate Kristine Marcy, who McConnell says traffics children.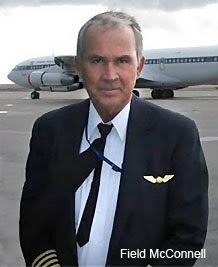 Brummell made many fantastic claims on McConnell's program including claims that he (Brummell) possessed evidence of a $68 Billion money transfer from Jeffrey Epstein to Toronto Union Bank.
McConnell, 70, was arrested (kidnapped) in Wisconsin in November, 2019, after Wisconsin law enforcement executed a very suspicious arrest warrant issued for him in Broward County, Florida – regarding something he did or said during his Web show.
No charges were ever filed against McConnell in Wisconsin.
Records, including emails and messages from Brummell to Holmseth, show Brummell was in direct contact with key figures in STATE OF FLORIDA's case against McConnell.
After McConnell was extradited from Wisconsin to Florida, Brummell began contacting judicial officers in Florida, including Howard Sohn, McConnell's lawyer.
Brummell attempted to author and broker a 'plea deal' for McConnell (of which Holmseth has a copy).
The proposed 'plea deal' required McConnell file a (false) report to the FBI against award-winning news reporter Timothy Holmseth which would gain McConnell his freedom.
On February 28, 2020 Holmseth reported on the $68 Billion money transfer from Epstein to Toronto Union Bank of which Brummell had been claiming knowledge.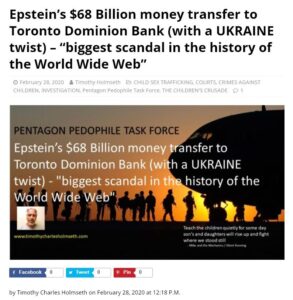 Brummell, accompanied by Norm Traversy, then began threatening Holmseth.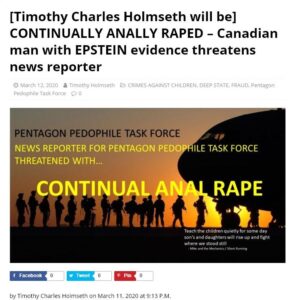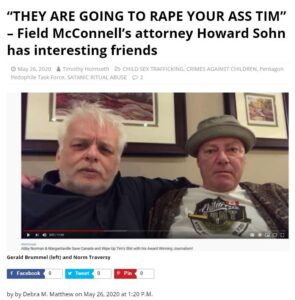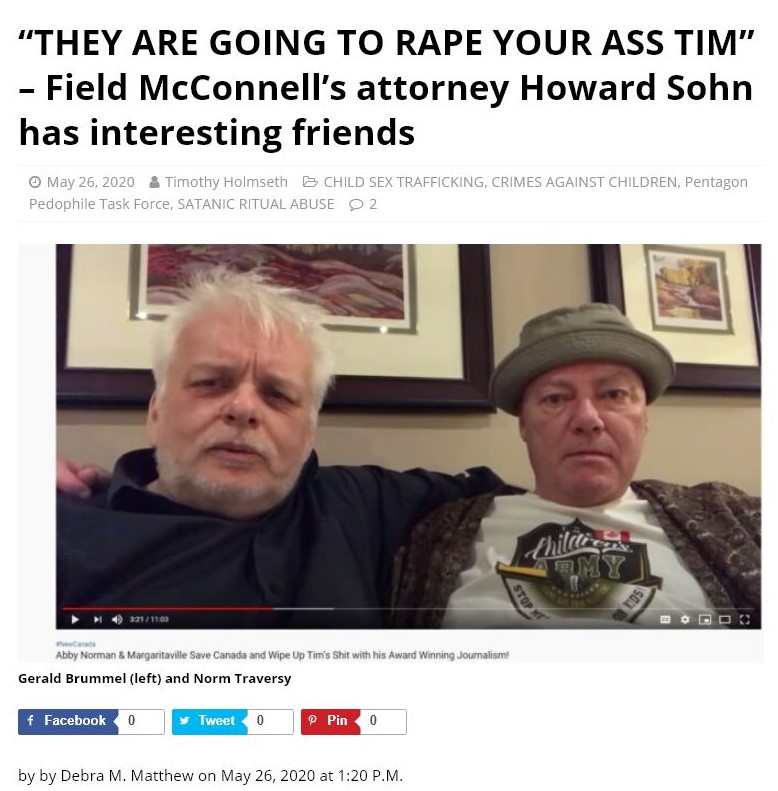 https://www.youtube.com/watch?v=Vaz2PXC_DSw&feature=emb_title