FIELD MCCONNELL WARNS GOVERNORS RON DESANTIS & TONY EVERS – "If I were those guys I'd grab my ankles right now"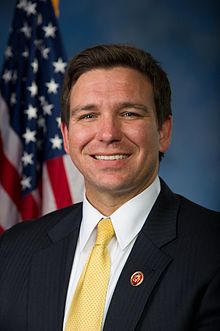 by Pentagon Pedophile Task Force on September 6, 2023 – USA
Field McConnell recently appeared on The Revival of America Podcast and made some very compelling statements about the State of Florida, State of Wisconsin, and their respective Governors.
Basically – he told them to bend over.
"I was wrongfully incarcerated in Florida and those people who wrongfully incarcerated me, which at the top of the pile includes Governor Ron DeSantis – the governor of Florida – and Governor Tony Evers – the governor of Wisconsin – if I were those guys I'd grab my ankles right now," McConnell said.
"I think – I don't know – but I think that I will write a book that talks about how Denise died and was taken from me when the State of Florid under the leadership if you want to call it that I don't I think he's a corrupt anyway I'll leave it at that. But Governor Ron DeSantis signed off on my Extradition Order and why should I be extradited to [Florida] because I never committed a crime. And its been well established by others that I have not committed a crime," McConnell said.
"I did five months of jail in Wisconsin which is going to bite Wisconsin in the rear end," McConnell said.
McConnell is referring to his arrest in 2019 when Pierce County deputies traveled to Plum City and put handcuffs on him in front of his radio studio. McConnell's charges included a felony issued out of the State of Florida regarding things he did and/or said on his You Tube program THE FIELD REPORT.

The records of McConnell's case are public and can be found on the Clerk of Court website for Broward County, Florida.
Although McConnell makes no specific legal threats in his recent interview, he clearly appears to be saying he has a solid Civil Rights and/or RICO lawsuit.
One statement by McConnell was very interesting and stood out. "Broward County determined that I was not guilty of anything and so they let me come home," he said. The statement is odd because McConnell entered into a plea deal and admitted guilt to Misdemeanor level offenses. Oddly – in a video of the Broward County courtroom from McConnell's plea hearing – the judge orders McConnell shall have NO CONTACT with "Timothy Holmseth". Holmseth had no involvement in the McConnell case, was not a witness, but evidence showed the case actually seemed to be all about FRAMING Timothy Holmseth.
Documents and evidence show a convicted felon from Canada named Gerald Brummell drafted an extensive plea deal that he pitched to attorneys involved in the case and, according to Brummell, he was in contact with members of the judicial community in Florida as well as McConnell's attorney Howard Sohn.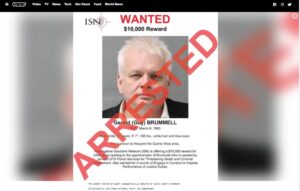 Brummell's homemade plea deal included a requirement that McConnell [falsely] accuse Timothy Holmseth of a crime in a report to the FBI. In exchange, McConnell would go free.
Brummell, a convicted felon, once sent a photograph of a child's raped vagina to McConnell via international electronic communications. Brummel is connected to a mass money transfer regarding Jeffrey Epstein.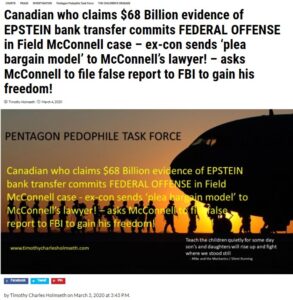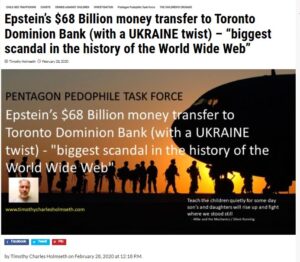 Brummell, who was working Attorney Sohn and judicial community members in Florida, contacted Holmseth and told Holmseth he was going to endlessly raped in prison. WATCH VIDEO 1:54 in
AGENT 19 AND THE DIRTY TRICK SQUAD
As the People of the United States are beginning to learn through the obnoxiously blatant corruption at the Department of Justice and FBI, as those institution are partnering with State level attorneys to use the law as a weapon of war against President Donald J. Trump, to interfere with the upcoming 2024 election, the public has begun to realize the FBI is an enemy of the People.
Thus – the bizarre and unconstitutional nature of the events surrounding the arrest of McConnell now make much more sense.
On the day McConnell was arrested in Plum City, an ultra-creepy psycho who calls himself "Agent 19" when he makes videos without showing his face, published two videos about McConnell's arrest. In one video he had a bottle of hard liquor on a table and obnoxiously 'toasted' the arrest of McConnell. In another video, "Agent 19" said he was aware McConnell was going to be arrested but, he said, they all kept it quiet because they didn't want McConnell to get away the way "Timothy Holmseth" did.
It's very clear "Agent 19" and/or members of their group were coordinating with Florida and Wisconsin to capture McConnell. Agent 19 is part of a 'dirty trick squad' connected to the FBI and he openly gives names of many of the underworld figures who conduct their operations against targets.
On November 13, 2019, James H. Fetzer published, "Field McConnell's Stunning Arrest: The Most Radioactive Scandal in the USA Today". Fetzer said the arrest of McConnell was based upon a cover-up in Broward County, Florida – a cover-up regarding child trafficking that led to Jeffrey Epstein.
One section of the Fetzer story was entitled "Timothy Holmseth" and said, "Why was Timothy Holmseth charged in criminal court for publishing audios he obtained regarding an international baby sales operation he uncovered connected to JEFFREY EPSTEIN?"
What nobody knew or understood at the time was the "Family Court' judge in Broward County, Michael Kaplan, who issued an Order against McConnell, a Wisconsin resident, having NO jurisdiction over McConnell, was the same judge that did the same thing to Timothy Holmseth, Minnesota. The details of the Michael Kaplan order against Holmseth can be found in HOLMSETH V. PAGE ET AL – 3:22-cv-00912 – RICO – Middle District of Tennessee.
And of course – most people will probably not be surprised the name Jeffrey Epstein appears in a case where FBI operatives are involved in kidnaping journalists such as Holmseth and/or McConnell.
But with McConnell's release from jail and probation – the events of McConnell's life have now become off the charts concerning.
COMPLETELY AND UTTERLY BIZARRE
While McConnell's anger toward DeSantis and Evers may be justified, after his release from probation, there began to be developments in McConnell's life that are so concerning and serious that the Pierce County Sheriff's Office in Ellsworth, Wisconsin received multiple check on welfare reports regarding McConnell.
For instance – McConnell was 230 lbs. when he was jailed – and in the spring of 2022 he was 140 lbs. and appeared to be dying. McConnell posted a photo of his head bleeding and said, 'If I die tonight'. WATCH VIDEO
Stephen Tenner, a man who was working with McConnell, published a video and said he was very worried about McConnell's safety. He said everything was infiltrated and there was a "crazy person" over at McConnell's house running around naked.
Records show the Pierce County Sheriff's Office received a report from a concerned person who noticed something very, very strange. McConnell's home was being overrun by people – mostly women – who were seemingly strangers.
But even more concerning was the fact McConnell was now declaring his friendship and comradery for the Dirty Trick Squad – sometimes sounding like a prisoner of war who has been tortured to say certain things, or a man suffering from Stockholm Syndrome.
During his recent interview McConnell was clearly furious with Governors DeSantis and Evers – but in some kind of suspension of logic – he has done a complete 180′ on the Dirty Trick Squad who actually orchestrated his false arrest and destroyed his life.
McConnell now loves the people that kidnapped him. 
Previous Reports
*****
Timothy Charles Holmseth is being called America's 'Last Journalist Standing'. TIMOTHY CHARLES HOLMSETH REPORTS is free. However, if you feel led to assist Tim in getting to where he needs to go, to do what he needs to do, to bring this information to the world, you can. CLICK HERE to for options to donate.
Watch/Listen to Isaac Kappy call Timothy Holmseth.
Watch/Listen to Lin Wood talk about Timothy Holmseth.
Watch/Listen to Ally Carter address Timothy Holmseth.
Watch/Listen to Timothy Charles Holmseth uncover (in real time) the FBI/CIA Ukraine/Epstein fake adoption child trafficking operation – PRESIDENT DONALD J. TRUMP UKRAINE SPECIAL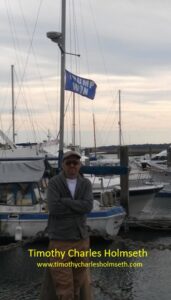 About Author