FOX NEWS ASSOCIATE EYED IN EXTORTION THREATS IN DELPHI MURDER CASE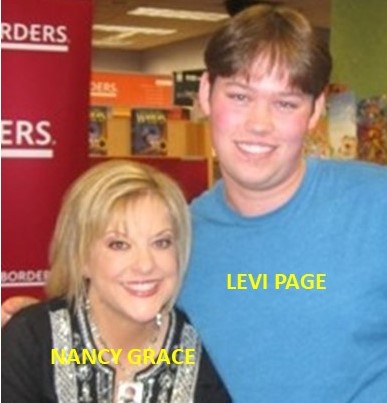 by Pentagon Pedophile Task Force on October 29, 2022 – USA
There are more Indiana connections emerging from the Ohio "snuff film" story, that may connect a kidnapper and rapist from Ohio named Alexandria Goddard – to the Delphi double-murder case.
Threats have now increased against former Minnesota judge Randi Lynn Erickson and news reporter Timothy Charles Holmseth regarding the Delphi case – and independent researchers are focusing on a man from Dover, Tennessee as being involved.
Alexandra Koukounakis, Canada, is an independent researcher who operates a Telegram channel at https://t.me/INFILTRATEDbyTRUTH.
Koukounakis believes Page is involved with the extortion and threats.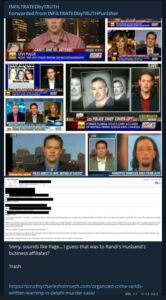 There is a trove of evidence to support Koukounakis' suspicions.
Levi Page appeared out of nowhere in 2009 when he was 20 years old. He published an online bio wherein he claimed to be a 34-year-old "criminal investigator" who was going to be covering missing and murdered children's cases. Police in Minnesota determined Page was lying about his age after they contacted the college Page was attending in Clarksville, Tennessee.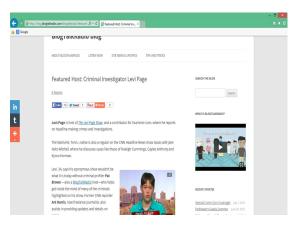 Page contacted Timothy Charles Holmseth and asked Holmseth about his (Holmseth's) minor children's private parts.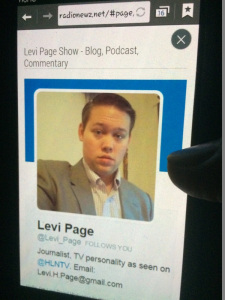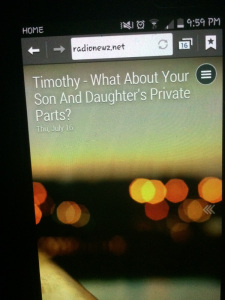 Page is closely affiliated with FOX NEWS' Nancy Grace and co-hosts a You Tube program with rapist Goddard called 'Crime and Scandal'.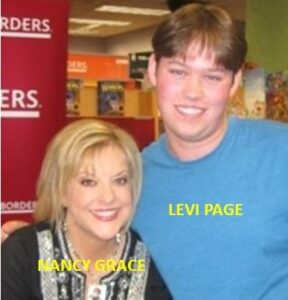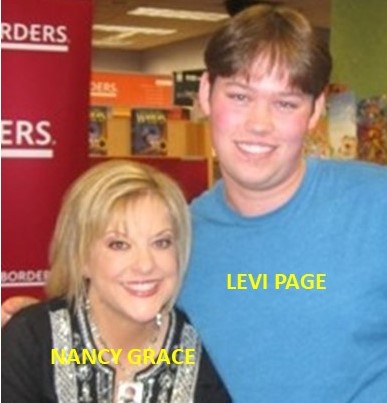 In 2011, a private investigator from Indiana named Tina Church, CEO, Specialized Investigative Consultants, Mishawaka, Indiana, joined Levi Page on a telephone call to Timothy Charles Holmseth wherein Page screamed his lungs out for Holmseth to stop investigating the kidnapping of HaLeigh Cummings.
Listen to the call – – – MERCER LAW NANCY GRACE'S FINDERS OPERATIVE LEVI PAGE & TINA CHURCH CALL TIMOTHY HOLMSETH
Then – Church filed a FALSE POLICE REPORT to the police in East Grand Forks, Minnesota wherein she told police Holmseth had the missing little girl in his home.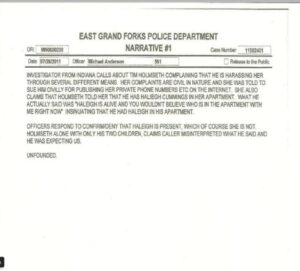 CNN ASSOCIATE KIDNAPPED, HANDCUFFED, & SEXUALLY TORTURED MAN WITH OHIO COPS WAS A GUARDIAN AD LITEM
Evidence shows Page, Church, Goddard, William K. Murtaugh, and host of others are operating a RICO enterprise.
Learn more about Levi Page – – – You searched for levi page – TIMOTHY CHARLES HOLMSETH™ Reports
Learn more about Goddard – – – You searched for Goddard – TIMOTHY CHARLES HOLMSETH™ Reports
Learn more about Murtaugh – – – You searched for WILLIAM MURTAUGH – TIMOTHY CHARLES HOLMSETH™ Reports
About Author