IMPOSSIBLE ANOMOLY in Jayme Closs case strongly suggests law enforcement is LYING about timeline and details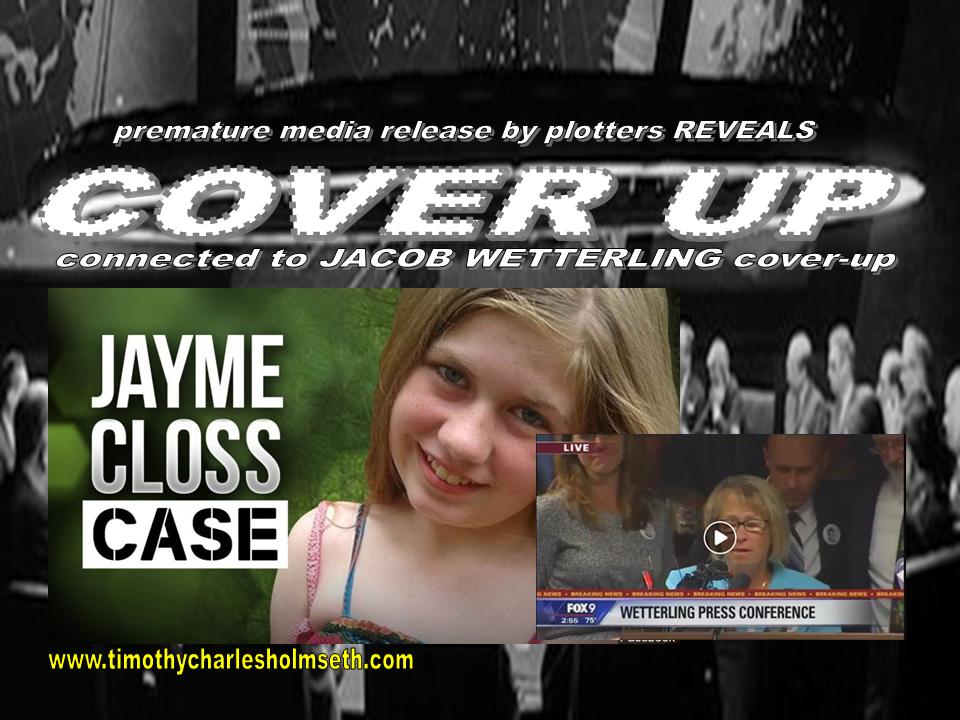 by Timothy Charles Holmseth on January 11, 2019 at 9:19 A.M. CST
How could a Facebook page report Jayme Closs had been found in the WRONG county – BEFORE the 'official' time?
PUBLISHER'S OPINION by TIMOTHY CHARLES HOLMSETH: The real answer is 'somebody' KNEW Jayme's welfare status, and about a plan to have her be found. It was a controlled shadow government operation connected to those involved in the Jacob Wetterling cover-up.
On January 10 the Facebook page 'Back The Blue Wisconsin' announced Jayme Closs had been found. It created so much of a stir that Barron County Sheriff Chris Fitzgerald issued a press release that was published by The Chetek Alert.
"A post on social media suggesting that Jayme Closs had been found in Walworth County is false, said Barron County Sheriff Chris Fitzgerald on Thursday afternoon, Jan. 10.
Fitzgerald said that police were responding to a location in Walworth County—in the southeast corner of the state—but the incident was not related to the Jayme Closs case.
"Jayme Closs was not located—this is a false new story. There is a heavy police presence near Walworth Co., but it is unrelated to the Jayme Closs case," Fitzgerald said in a brief message to news media.
But wait…
She WAS found.
It was NOT fake news!
However…according to Fitzgerald…there's nothing to see here – move along, move along'.
Then…
Sheriff Fitzgerald would go on to report Jayme Closs HAD been found – albeit at a tiny short bit later than the time reported on Facebook and in a different county.
In a formal press conference Sheriff Fitzgerald referred to the "fake news" announcement regarding Closs' recovery.
Fake news?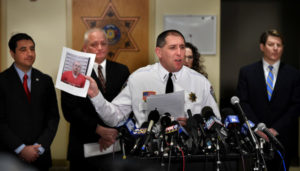 Why is Sheriff Fitzgerald casually dismissing foreknowledge by 'Back The Blue Wisconsin' of the Jayme Closs' recovery?
It CANNOT be ignored.
The clear foreknowledge of Jayme Closs' positive welfare status, alone should have immediately sparked Search Warrants for the Facebook site Back The Blue Wisconsin, telephone records, email records, and detectives should be questioning all the site's administrators.
Sheriff Fitzgerald is trying to cover it up.
Back The Blue Wisconsin has been openly discussing the chain of events on their site where they have been confronted by members of the public. "At this time the facts that have been presented show that your page posted she was found in Walworth county before [s]he was found, at all," Phil Harrison said.
Back The Blue Wisconsin has been battling back against accusations.
"Instead of throwing us under the bus and calling us fake news (Including Sheriff Fitzgerald), why do[n't] they you give some credit where credit is due to us! We had it ready to be announced at 8:00 pm Jayme was found alive! Our page was hacked by a former admin who bumped up the post with an incorrect location," said Back The Blue Wisconsin.
Throwing us under the bus?
Ready to be announced?
Yep.
That's right.
Ready to be announced at a pre-determined time!
Then – somebody jumped the gun and got off script – possibly confused by the high police activity in Walworth County.
I've been an award-winning mainstream news reporter,  journalist, and author for nearly twenty years and one thing ANY news reporter in whole wide world will tell you is you will NEVER see a BOMBSHELL scoop that a missing child has been FOUND ALIVE, and then see the publication HOLD the story all day for a 'timed' release. The only way they had the story to hold was BECAUSE THEY WERE IN ON IT.
"From time to time there is inaccurate information posted on our page and we try to give everybody best and most up-to-date information there is on the news. We will continue to support law enforcement and area K9 units throughout southeastern Wisconsin. Our organization will also continue to participate in the annual law enforcement celebration night at Miller Park," said Back The Blue Wisconsin.
Inaccurate information?
No pal…
You possessed knowledge that you should not have possessed at the time you possessed it regarding the welfare status of a missing child named Jayme Closs.
America, please note the following…
Before learning the aforementioned details regarding the premature media release of Jayme Closs' recovery, www.timothycharlesholmseth.com had already published AMERICA THE FURIOUS: Jayme Closs case development reveals FOX NEWS may be covering up child trafficking.
TIMOTHY CHARLES HOLMSETH
Timothy Charles Holmseth has been deemed a credible FBI witness in the HaLeigh Cummings kidnapping (Florida) and has exposed the fact that Search Warrants in the Jacob Wetterling case PROVE Minnesota law enforcement NEVER found Jacob's remains because the lab reported the bones and teeth that were supposed to be Jacob turned out to NOT BE HUMAN.
Planted.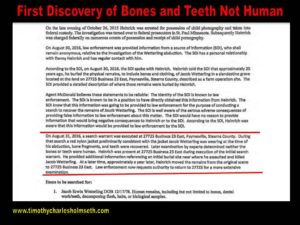 If you have any tips or information regarding this case I would love to hear from you at tholmseth@wiktel.com 
These people are stupid
Q
About Author