Large military convoy seen heading toward Minneapolis on HWY 10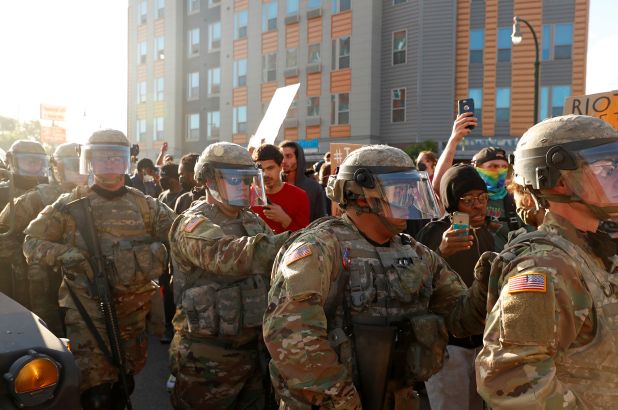 by Timothy Charles Holmseth on June 3, 2020 at 5:16 P.M.
Today at approximately 5 P.M. CST a large military convoy was seen traveling south on Highway 10 toward Minneapolis.
"It was huge with a very large amount of heavy equipment and troop carriers," said a member of the Pentagon Pedophile Task Force who watched the convoy going down the road.
It is assumed the troops and equipment are with the Minnesota National Guard.
"Get ready – the war is coming to Minnesota," the task force member said.