Millie Weaver's Investigative Report BANNED – WATCH VIDEO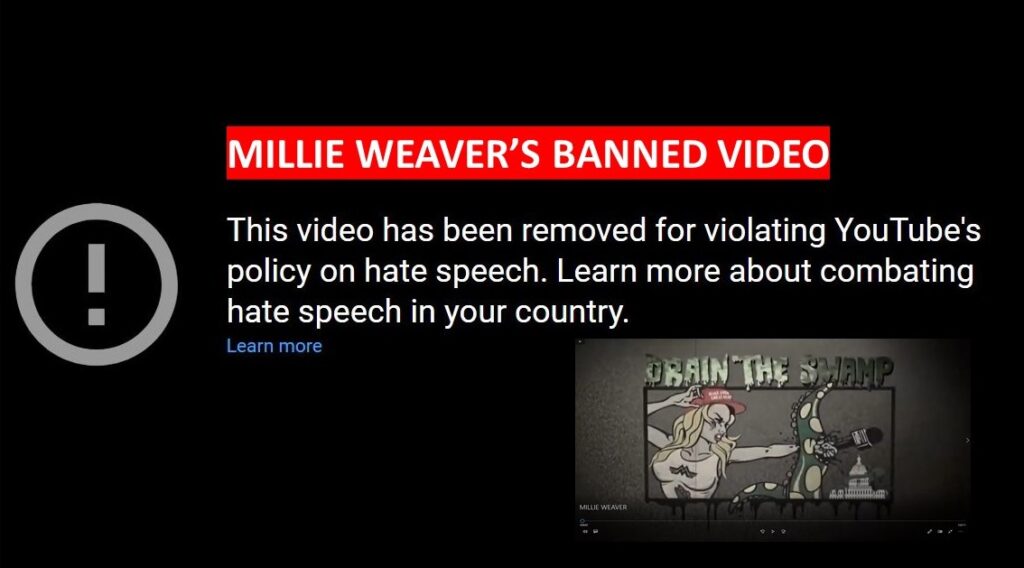 by Marlene K. Henderson on August 17, 2020 at 10:04 P.M.
Investigative News Reporter Millie Weaver was arrested the same day her documentary was set to be released.
VIDEO – – – https://www.bitchute.com/video/bD08AQOLCMQU/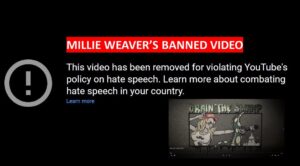 You Tube / Google has now removed Weaver's documentary based upon a bogus claim that the video contains  'hate speech' in violation of You Tube policy.
You Tube / Google is engaging in 'SUBVERSIVE SUPPRESSION' against Weaver and the American people. It is of great detriment for You Tube to prevent a news reporter from reporting news of great public importance that affects the safety and health of millions of people.
Investigative News Reporter and FBI witness Timothy Charles Holmseth was arrested and falsely imprisoned in Minnesota in much the same fashion as Weaver, after Holmseth published evidence, information, and already-public court records regarding Jeffrey Epstein and black market baby sales through the Ukrainian Embassy in Washington DC.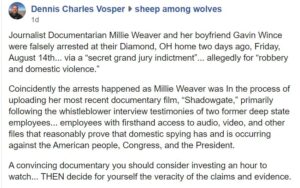 About Author